World
The employees of Jindichohradeck zkokolejka in insolvency did not receive payments Home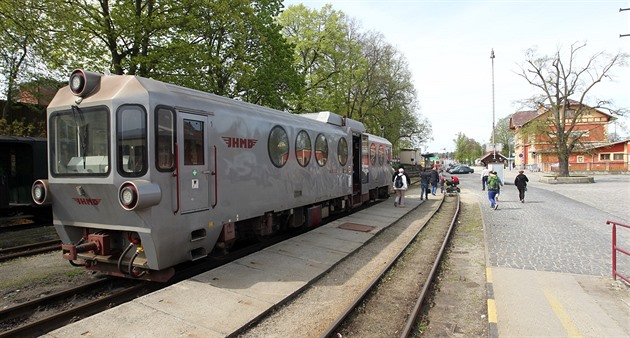 According to the Federation of Engineers, they were supposed to receive payment on the 16th, but that did not happen. But the company promised to pay the workers. The Federation will also ask that the court declare insolvency and approve the reorganization as soon as possible.
Our guys complained that they had not been paid, so we went and were promised by the company management that the payments would be paid in addition. I'm worried that the problem will get worse. Colleagues don't know if the situation will improve or if they should look for another job and go on a job search. It is important that they are not in existential uncertainty, said the president of the federation, Jaroslav Vondrovic.
In the insolvency register, he stated that employees cannot become hostages in a dispute that lasts several years. Firm JHMD stated that due to the fact that the Vysoina Region was unable to compensate for the demonstrable loss, the operational loss of 108 million crowns was incurred from 2010 to this year.
According to the JHMD, the Vysoina Region did not pay them a fee for using transport roads of 16 million crowns for the same period, and this region thus refused to pay 37 million crowns for vehicle depreciation. Governor of the Highlands Vtzslav Schrek (ODS) said in May that the region vi JHMD is proceeding according to the contract and does not agree with the company's demands.
After the full reorganization of the company, with the fact that relations with the Vysoina Region can be straightened out, it will be possible to sell one hundred assets, postpone the maturity of receivables until further notice, increase the share capital and issue new shares.
The transport service contract between Vysoina and the carrier expires in the fall of 2024. The region calls for the basic service of the city to be provided by trains and buses. Only tourist trains would then run on the switchback between Kamenice nad Lipou and Obratan.
The company has a contract with the South Region until December 2024. The value of the contract is 163 million crowns. JHMD owns and operates the roller coasters from Jindichov Hradec to Obratan and Nov Bystice.
the company should offer the scooters for purchase. It is one of the ways to get out of a difficult situation. We have not yet received an official offer to buy this track. We are analyzing the current situation, taking into account both the current legislation and the original privatized project, said Martin Brychta of the Ministry of Transport today.
He pointed out that the owner of the railway, who cannot ensure its operability, is obliged, according to the Railway Act, to offer the railway for sale. The state's obligation to buy bags is not established, but the state can only buy what it needs for its own activity.