World
Sausages from Italy may contain harmful listeria, warn the veterinarian Business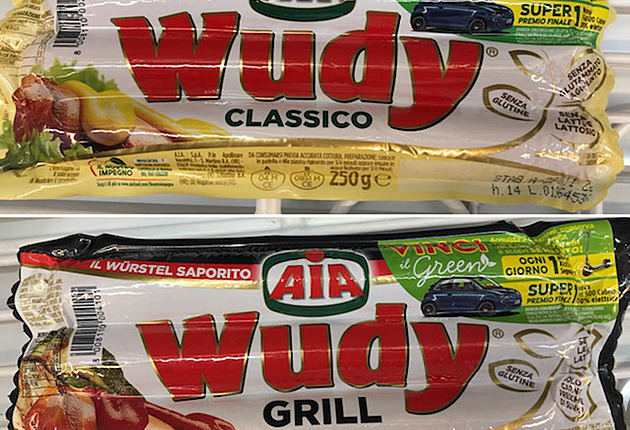 Sausages from Italy may contain harmful listeria. Sausages: Wudy Classico 250 g; Wudy Formggio 150 g; Wudy Grill 250 g.
photo: State Veterinary Service

The veterinary department received information about the defective product from the Italian supervisory authorities. Products are being withdrawn from sale throughout Italy due to cases of illness caused by listeria.
These are the other sausages with the names Wudy Classico, Wudy Formaggio and Wudy Grill. 123.75 kg of sausages were imported to R. Of this quantity, 68.4 kg were withdrawn from sale. The remaining items of less than 55 kg were sold, reported SVS. Sausages were sold in only one store in Esk.
The bacteria that the products may contain cause a disease called listeriosis. They can get into the human body first with the help of inappropriate food or poorly stored food. For healthy people, the disease is not dangerous, but it can be a threat for people with weakened immunity, old people or pregnant women. According to the veterinary report, the bacteria reliably destroys sufficient heat of food.