Sports
Violence in Colombia: The increase in violence in Colombia during the government of Iván Duque | Judicial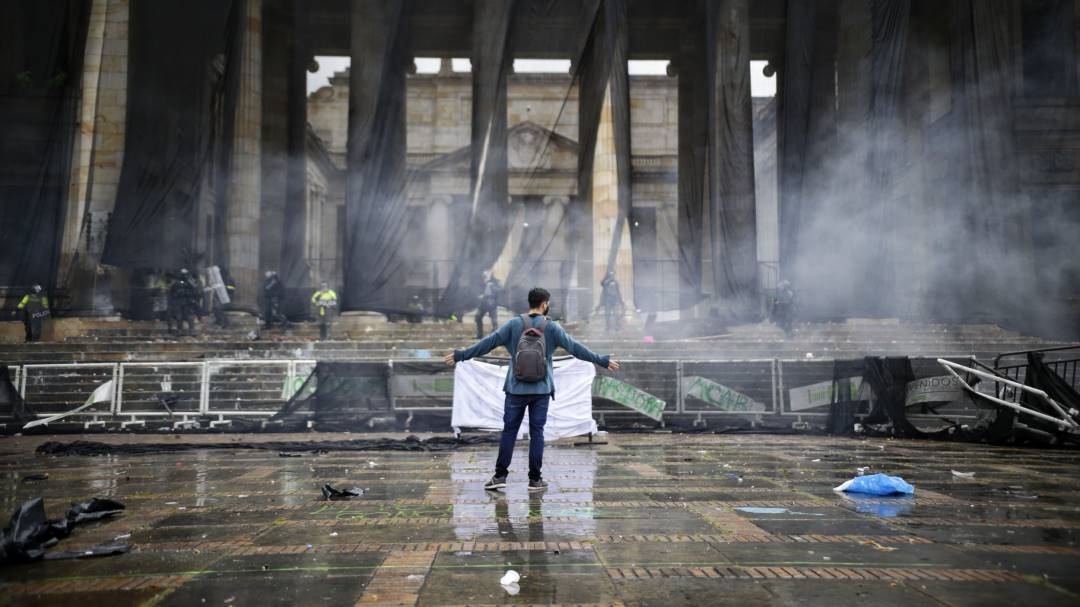 The Human Rights Observatory and Conflicts of the Institute of Studies for Development and PeaceINDEPACEmade a balance on issues of violence in Colombia during the government of Ivan Duke.
In these four years of Duke's mandateThey registered 957 murdered social leaders and human rights defenders and 261 signatories of the Agreement of peace; two.366 threats; 220 cases of enforced disappearance; 555 kidnappings; 446 lockdowns; 545 forced displacements; 313 massacres with 1,192 victims; 29,634 extortions.
INDEPAZ also registers 50,179 homicides during the government of Iván Duque; in terms of the affectation by years of Antipersonnel mines are 538 victims of which 344 were civilians Y 194 members of the Public Force. Nariño, Norte de Santander and Antioquia were the most affected departments.
The Five departments most affected by the murder of social leaders, peace signers and massacres are:
Cauca: 340 facts
Antioch: 194 facts
Narino: 151 facts
Valle del Cauca: 117 events
Putumayo: 103 facts
2018 is consolidated as the year with the greatest territorial impact Since the signing of the agreement, one of the causes was the search for expansion of the armed groups and the appearance of new structures.
THE SPOTLIGHTS OF THE CONFLICT
Institute of Studies for Development and Peace, INDEPAZidentified 10 focuses in which the conflict was concentrated:
Outbreak 1: Bajo Cauca Antioquia, south of Bolívar and south of Córdoba.
Focus 2: Urabá Antioqueño and Chocoano and Pacific Chocoano
Focus 3: Algeria and El Tambo, Cauca
Focus 4: North of Cauca and South of Valle
Focus 5: Telembí Triangle (Magüí payán, Barbacoas and Roberto payán) and Tumaco
Focus 6: Catatumbo and south of Cesar
Focus 7: Lower Putumayo
Focus 8: Algeciras (Huila), Northwest of Caquetá and South of Meta
Focus 9: Arauca border with Venezuela up to the division between Arauca and Apure, which is the Arauca River
Focus 10: Pacific Nariñense and Cauca, Sanquianga Subregion (Olaya Herrera, El Charco, Iscuandé, Mosquera, La Tola.) and Cauca (López de Micay, Timbiquí and Guapi)
Read more:
At least 53 armed structures are present in the country's 32 departments, including residual groups, paramilitary structures and THE N.