Sports
Forced Recruitment FARC Peace Process Colombia Victims: Victim of forced recruitment has not given a version in the Truth Commission | 6AM Today by Today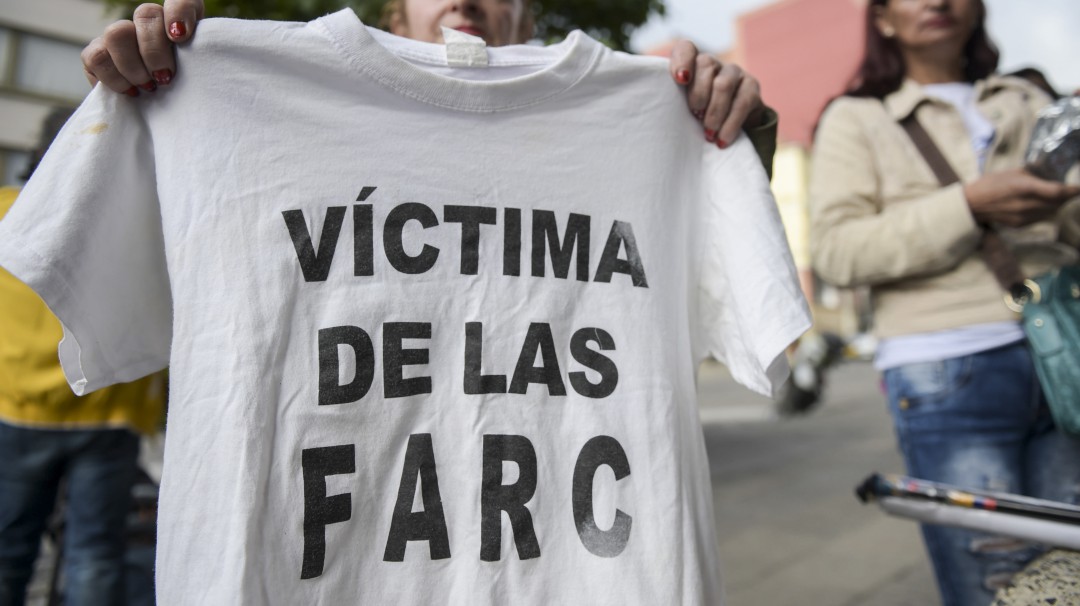 One of the violent phenomena repeatedly provoked and carried out during the armed conflict has been the forced recruitment. Recently, White Rosea group of women who were victims of the FARC of this crime, presented a book about what they experienced. At 6AM Hoy por Hoy she spoke Vanessa Garcia about your story.
You may be interested in:
"I was recruited when I was nine years old; I began to be sexually abused when I was 11 years old; I was the victim of five abortions, the first at age 13; my father was kidnapped and forced to take care of him when I was already a guerrilla. They were difficult times. You cannot imagine the pain one feels when seeing these people, who hurt many people, today in Congress. It is very sad for us victims to see that. Because that is a mockery and very sad at the same time," he said.
Regarding the treatment of recruited children, he mentioned, "it is one thing to tell and another is to live it and see what they did to us there. It is terrible and terrifying to tell these stories, because one still tells them over the top. There is a lot of damage in our hearts and we are not prepared for that, at least we who live in that situation. The children are treated with physical and psychological abuse. He who fell asleep on guard was punished. The girls who did not want to abort were shot and that was what we experienced, it was a treatment precarious".
On the other hand, he talked about his recruitment and the times he thought about running away. "I was so terrified that they put me there that I was not able to fly until I was 20 years old. I left because I had a relative there who was a commander within the Farc and he was seeing all the treatment they gave me and decided to help me But it was terrifying just thinking about blowing myself up, because I saw how children who tried to blow themselves up were massacred."
Similarly, he narrated the kidnapping of his father and the reasons why he was held hostage that were related to his desire to escape. "One cannot imagine fleeing from the FARC, because one thinks that they are going to harm him. I did it because they forced me to take care of my kidnapped father, and I asked them to help me, not to kill him, to give him an opportunity. But they kidnapped him because I wanted to blow myself up, to put pressure on me what they did was take him hostage so that I would get scared and not think about blowing myself up. I begged them to let him go. In the end or they did. But then they planted a bomb on him and he hit me pick it up."
He also confessed that he wants these events not to be repeated. "It was very difficult, but I'm telling you about it because I want this not to happen again and for those people to pay for all that, because they awarded it."
In addition, he affirmed that God was the one who gave him the strength to rebuild his life. "Thank God, I have stuck to him, because it is not easy to live everything that touched me. I know that God is going to take away all that pain. I have stuck to him a lot to lead a peaceful life."
García clarified that he knows other victims who have experienced this type of physical and mental violence. "There are very painful testimonies that one cannot imagine. There are terrifying things, one does not know which story is worse. They are painful testimonies and destroyed lives. They destroy one's life the moment they take him away. they take away one's childhood, adolescence, many beautiful things. They automatically damage one's life. But being out here we have stuck very close to God."
Finally, he mentioned that he has never received an apology. "Absolutely nothing, no apologies, no forgiveness. Those people are cynical, they don't feel sorry for being in Congress with their hands covered in blood."
He also clarified that he has not been in the Truth Commission. "They haven't even taken me there. What I have been able to get out to the media and make visible. They haven't given us the opportunity to be there. Totally ignored. We continue to be re-victimized. I recognize all of them, all of the I recognize that they are in Congress. They killed the children for eating a little panela, because it was theft from the movement. Terrifying things I saw and now seeing them in Congress is disgusting, seeing that opportunity they were given."
Listen to the interview on audio…