Sports
Bogotá Philharmonic Orchestra: Philharmonic Orchestra: We do not intend to change or replace the national anthem | 6AM Today by Today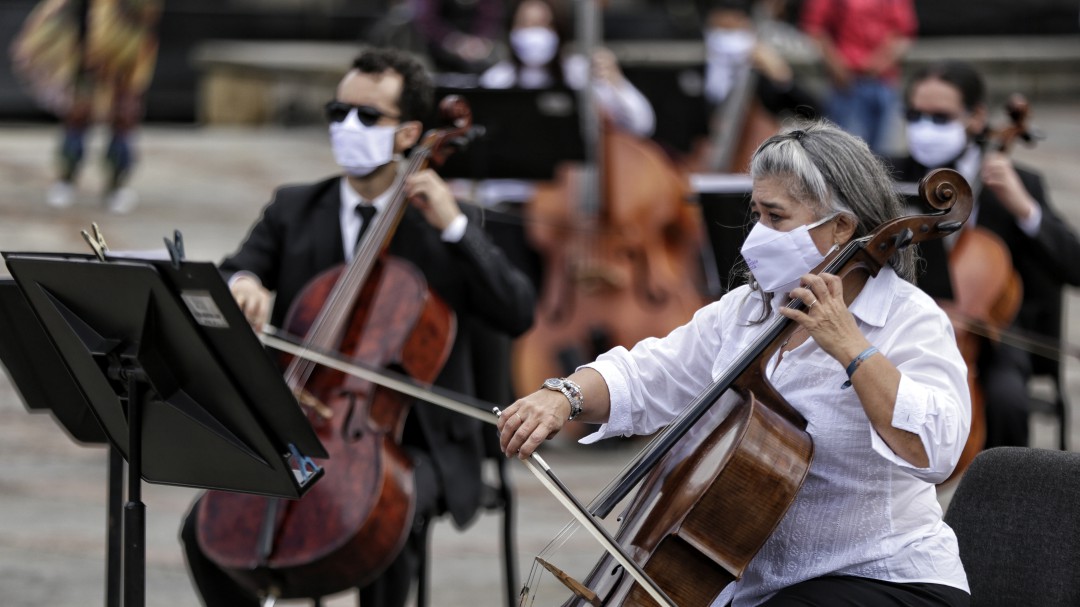 The Bogota Philharmonic Orchestra He made an invitation to think about the national anthem, even more so with the social protests and other events that have marked the recent history of the country.
About the particular they spoke in 6AM Today by Today Radio David García snail. CEO of the Bogota Philharmonic Orchestra and the journalist and writer, Edward Mackenzie.
"We do not intend to change or replace the national anthem. It is a variation of the original national anthem and in 2021 a call was made to see the proposals from the public", he commented.
Thus, a discussion on cultural representation was born, from the teacher Victorian Valencia. However, the manager David Garcia commented that this could be extended between 30 and 40 years. Simply, the idea is to rescue what is proposed and seen in the regions.
"The reflection is that there is one piece and the other for official acts. The National anthem must continue, the lyrics and the piece have not been questioned. There is no movement behind changing this," she reiterated.
Do you want to end the national anthem?
On this, the journalist and writer Edward Makenzie He commented that the proposals they launch about the national anthem are very confusing.
"Some said it was the anthem of the landowners. They came to make a deconstruction of the National anthem and they forget or deny that they made another version. This leads us to think about the destruction of the poet's philosophy and the contact between Colombia and musical Italy to invent something else that they don't know", he commented.
Edward Mackenzie He reiterated that this is a "cannibalism campaign" and that the national anthem is the beginning, passing through the deformation of the flag.
"In France They really appreciate the national anthem and they love it, he said.
Finally, Mackenzie invited to send the complete proposal of the Philharmonic and discuss whether or not to change the national anthem.
Listen to the full interview on Caracol Radio