News
Zyuganov called the results of referendums in Donbass, Kherson and Zaporozhye "joy with tears in his eyes"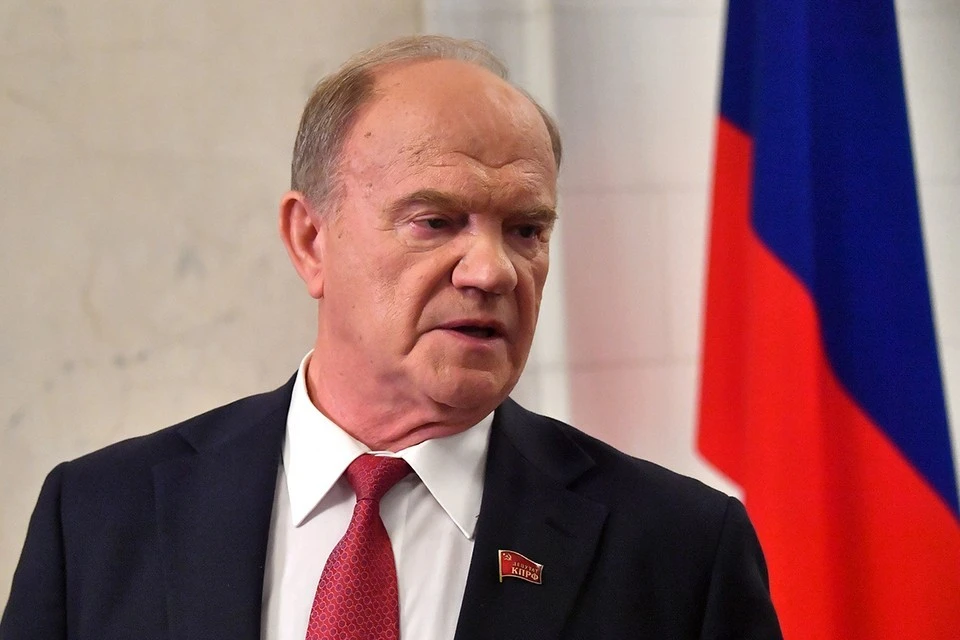 Communist Party leader Gennady Zyuganov
A photo: Vladimir VELENGURIN
… – Gennady Andreevich, are you there, already in the St. George's Hall?
Yes, we are working.
– Tell me, whom did you already congratulate, who did you shake hands with, who did you pat on the shoulder, who did you hug?
– Well, first of all, we discussed all the problems with my fellow leaders.
We talked in detail with Klychkov, because together we formed a whole unit, we were very attentive to partial mobilization.
– This is the governor of the Oryol region.
– Yes, Oryol region. They have already been delivered to the collection point, received everything they need, and are preparing to defend their beloved Motherland. We had a detailed discussion with the governor of the Ulyanovsk region, Russkikh, who sent a large group of builders to restore the entire area near Lugansk, to provide the necessary assistance in working with children.
We discussed very carefully the new arrival of our children and children for recreation in Russia, and their service was organized.
It is fundamentally important for us that now on the ground they understand that yesterday we were there and supported, and today we are already together.
Hence, it is necessary to change the socio-economic policy as much as possible, so that all enterprises would work more efficiently, strengthen the ties between the labor collectives of these four most important regions that entered Russia.
There is a powerful economy, good enterprises, qualified personnel, they know how to work on the land.
Therefore, when they begin to say: "Someone came there …"
Yes, our friends have come, our Russian people, our compatriots have returned to their homeland and are now demanding a change in policy everywhere and everywhere, from schools and kindergarten to adult labor collectives.
The Russian world is being restored.
One of the tasks set by the president is the salvation and preservation of the Russian world, the fight against Nazism, the desire and determination to prevent the American globalists from further shaking the world. They are essentially waging a hybrid war against us.
– And, in connection with this, – the main tasks.
– The maximum mobilization of everything is required – the spirit, the economy, production, education, science.
And we also need unity.
Because we are fighting for a just cause and a righteous cause.
We need to do everything now to protect people from these raids, shelling and other things.
For this there is everything you need. It is necessary to paralyze command posts, starting with Kyiv and ending with those units that are now shelling even peaceful columns.
And – to paralyze the highways that allow them to bring heavy equipment and guns.
It is necessary to more effectively conduct military operations against this Nazi-Bandera, fascist regime.
It is necessary to strengthen the support of our guys who are fighting and their families as much as possible.
In other words, fundamentally new tasks are opening up. So let's rejoice…
But, at the same time, we understand that this is joy with tears in our eyes. It is necessary that there be as few tears as possible.
– I congratulate you on today's holiday, Comrade General Secretary.
– Yes, a holiday of great, exceptional importance, but we must take a step forward …
– I agree with you, Comrade General Secretary.
– …to victory. Come on, good luck.
– Hooray! Glory to the Communist Party!
– Yes, glory …