News
Zhanna Friske's parents are preparing a new lawsuit against Dmitry Shepelev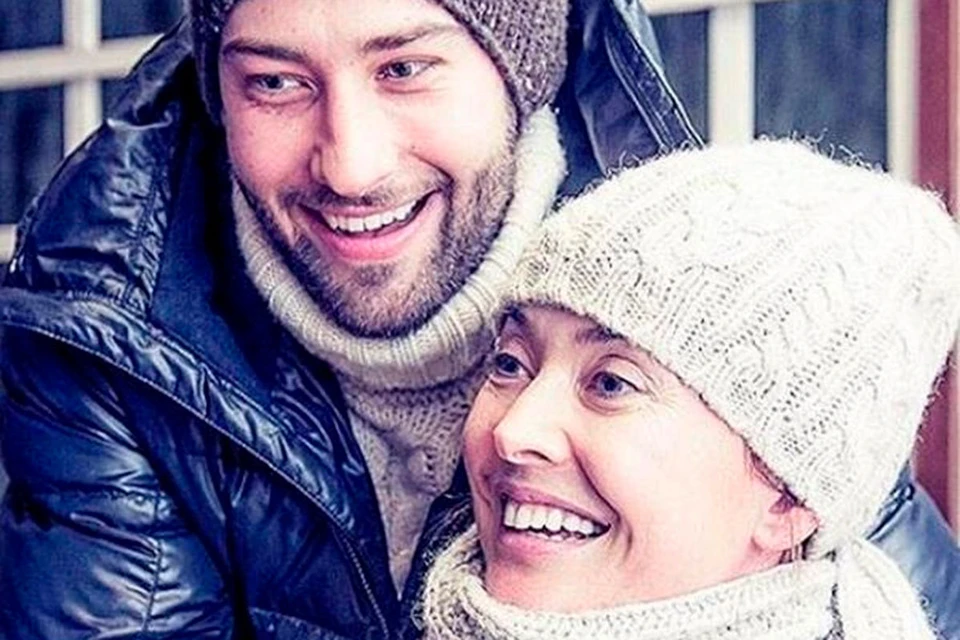 Dmitry Shepelev and Zhanna Friske were together for 4 years.
A photo: social networks
The singer's parents Zhanna Friske preparing another lawsuit against Dmitry Shepelev. Friske from 2015 to 2022 repeatedly filed lawsuits against Dmitry Shepelev. These were: and "disputes related to the upbringing of children", and "housing disputes", and numerous complaints about court decisions. The law turned out to be on the side of Shepelev, and the complaints of Vladimir and Olga Friske were not satisfied. The singer's parents are now accusing the TV presenter of not allowing them to meet with their grandson Platon Shepelev, the son of Zhanna Friske and Dmitry Shepelev. Is there an out-of-court prospect of reconciliation of the parties?
Zhanna Friske died in June 2015 after a two-year battle with cancer, she was only 40 years old. Jeanne's son, 9-year-old Platon, lives with his father Dmitry Shepelev. After Zhanna's death, her mother came to Dmitry to spend time with her grandson. The grandfather wanted to take his grandson to his house, but the boy's father was against it. And in December 2015, there was a big scandal. Shepelev even recorded a video message: "Vladimir and five of his accomplices, in front of a child, broke my guard's fingers, broke his nose, cursed, yelled …" Video cameras recorded what was happening – so grandfather wanted to take his grandson by force. The grandparents sued, demanding to communicate with their grandson on their own terms. Shepelev commented on this court two years ago: "I urged you not to do this, I said it would be against you. After all, they had the opportunity – and they saw each other. But they are suing me, demanding to establish the order of communication with the child. There were completely inadequate requirements. So that Plato lives with them: that is, so that he does not travel from me, but from them to me. By court decision, grandparents can meet with their grandson once a month – every third Saturday of the month. According to Shepelev, Zhanna's parents do not come to these dates – but they go on talk shows, telling, how awful he is father. According to Friske – Dima, they owe 68 meetings with their grandson, they cannot see the boy.

Zhanna's last birthday is a singer with her sister, mother and son in Jurmala. July. year 2014.
A photo: social networks
Each new interview with Vladimir Friske contains such facts about Dmitry Shepelev that it can be difficult to believe in them. For example, that it was Zhanna who arranged him for Channel One – but Shepelev, before meeting the singer, had already hosted "Property of the Republic". Or that Dmitry did not seek to cure the woman he loved. However, it was Shepelev who was in touch with the doctors and traveled to clinics with Jeanne, and after her death he consulted with specialists in order to write a book to help the relatives of cancer patients about all the stages of her treatment.
A lot of offense. And for the money of the charitable foundation, which was withdrawn from the account by Jeanne's mother; and for biting characteristics in his address. According to people from the environment of Dmitry Shepelev – his tactics are unlikely to change: he brings up his son and protects him from everything that can disturb his peace. Therefore, it is not necessary to hope for quick changes from Shepelev. Only there are Jeanne's parents who will be the first to take some serious steps towards reconciliation.

Numerologist Farida Krasavkina believes that Shepelev's character is to blame for the 7-year-long conflict.
A photo: Personal archive
This winter, the TV presenter will turn 40 years old – Shepelev's birthday is January 25, 1983. Numerologist Farida Krasavkina explained to KP.RU why Shepelev deprived Friske's parents of meetings with their grandson: "From the point of view of numerology, Dmitry's birthday (his daily manifestations) suggests that he has more female energies than male ones. They give increased emotionality, sensuality; including grievances that are more common in women. He is very attached energetically to his children, so he can exercise hypercontrol over them. However, as in relation to other relatives. Having survived such a tragedy, any person will fall into the "minus". Dmitry Shepelev has two fives in his birth chart: this speaks of a restless mind – he is constantly tense; so sometimes far-fetched, twisted thoughts are obtained that do not allow to relax. He comes up with something superfluous himself – this is how a conflict is created out of the blue. Hypercontrol does not allow you to relax: everything must be kept under control, there are enemies all around …. The mind of such a person is constantly tense – hence the resentment, and the facts are turned upside down to please themselves. Plus, there are two nines in the birth chart of Dmitry Shepelev: which means that he is very touchy. And the grievances that accumulate over the years (as now with the spouse's parents) are then difficult to resolve, almost impossible. It is unlikely that Dmitry will improve relations with Jeanne's parents. So there will be problems. Most likely, the child will never meet with his grandparents. Shepelev is hindered by the grievances that he has accumulated in his head, sometimes distorting and exaggerating the facts. A very difficult situation. What else can be said about Dmitry Shepelev? He is a jack of all trades; social realization, status in society, and a leading position are important for him. Dmitry has a complex character and an overestimated ego, and he also has an inherent desire to do only as he wants.