News
Zelensky urges Russians to protest so as not to lose even more people in the war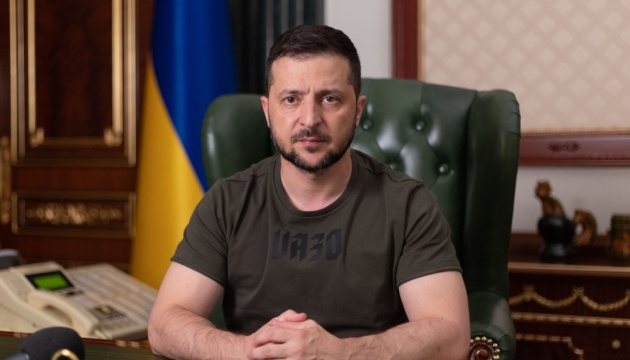 President Volodymyr Zelensky is urging Russians to protest if they don't want to lose more people in the war.
Zelensky said this in his circulationreports Ukrinform.
"I will explain to the Russians in Russian what is happening. There were protests against mobilization in the cities of Russia – although not massive, but they were. And there is. And this is an indicator. Not only in Moscow and St. Petersburg. We know the real mood in the regions of Russia. We we see that people in Dagestan, in Buryatia, in other national republics and regions of Russia understand that they were simply thrown. a man in Russia has decided this – for all the citizens of Russia. There is no other reason. That's what he wants," the President said.
According to him, now is the time to make a choice. "For men in Russia, this is a choice to die or live, to become crippled or to remain healthy. For women in Russia, the choice is to lose their husbands, sons, grandchildren forever, or still try to protect them from death, from war, from one person," he said. Zelensky.
He noted that Ukrainian intelligence proved that summonses for 300 thousand people were printed and signed in advance, even before this decision on mobilization appeared, but the Russian leadership is preparing to take up to a million men into the army, and this is the main thing they are talking about. are now silent.
"We know that they will take everyone indiscriminately. Not only the military in the reserve, but any men. Anyone who is so intimidated that he is more afraid of evading the war than dying in the war. 55 thousand Russian soldiers died in this war for six months. Tens of thousands wounded, maimed. Do you want more? No? Then protest. Fight. Run away. Or surrender to Ukrainian captivity. These are options for you to survive. Russian mothers! Do not doubt that the children of the top of your state in the war against Ukraine They won't turn out to be. Those who make decisions in your country take care of their children. And your children are not even buried," the President added in his address.
As reported, Russian Defense Minister Sergei Shoigu said that as part of the partial mobilization in Russia will be called up 300 thousand reservists. According to him, partial mobilization provides for the recruitment of only those who have served and have a military specialty. It will affect 1.1% of the total mobilization resource.