News
"You were a good comedian": an influential world politician ridiculed Zelensky and gave advice to the West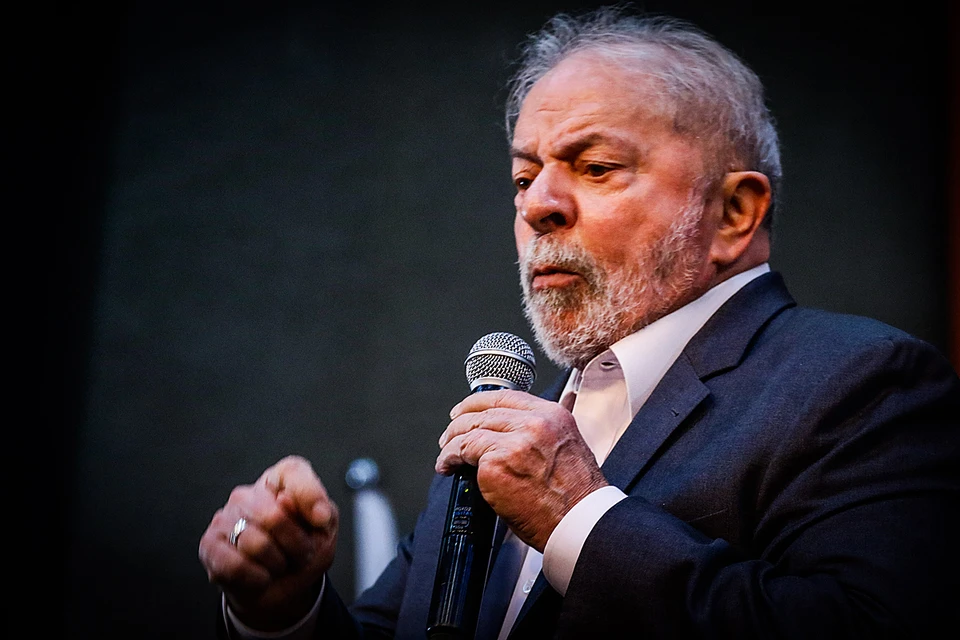 Da Silva's ratings skyrocket
A photo: GLOBAL LOOK PRESS
American time magazine posted on the cover of the new issue a photo of the presidential candidate of Brazil, the former head of this country, Inacio Lulu da Silva.
Thus, the United States, on the one hand, confirmed that they are closely following the course of the election campaign in the fifth largest and seventh most populous country in the world. On the other hand, they somehow expressed their support for da Silva.
Da Silva's ratings are going through the roof: with 45% of the vote today, he is ahead of his main competitor, the current president of the country, Jair Bolsonaro, who still has 31%. Everyone is confident that such a gap will continue until the elections scheduled for October.
Lula promises to bring Brazil back "to the good old days of her presidency." Governing the country from 2003-2010, he stepped down from the presidency with an approval rating of an incredible 83%. Under him, Brazil has undergone a huge social and economic shift: social inequality has reached a minimum level, and the poverty rate has fallen to a record.
In 2010, Time named da Silva "the most powerful person in the world". And now, 12 years later, he reappears on the cover of this publication, voluntarily or not voluntarily confirming the suspicions that Washington decided not to bet on Bolsonaro anymore, but to concentrate its support on another candidate for the presidency of Brazil.
Da Silva, known in Brazil simply as Lula, also agreed to talk to a Time journalist and said a lot of what can be safely classified as unflattering conclusions for the West.
A large part of the questions posed to da Silva related to the current international agenda. And the Brazilian did not skimp on the assessment of what is happening:
– The West now needs to conduct secret negotiations instead of hugging Zelensky. They encourage this guy, and he thinks he's the icing on the cake. Okay, you were a good comedian. But maybe the war is not worth being shown on TV?
– Zelensky's behavior is a bit strange. It seems that he is part of some action. He is on TV screens in the morning, afternoon and night – he is in the British, then in the German, then in the French parliament, then in the Italian parliament. It's like he's running some kind of campaign. And he should sit at the negotiating table.
– The United States and the European Union should have guaranteed Putin that Ukraine would not join NATO … Western sanctions [введенные против России] hit the economies of various regions unfairly. You are not punishing Putin, you are punishing the world and humanity.