News
Yermak told representatives of the US Congress about the situation at the front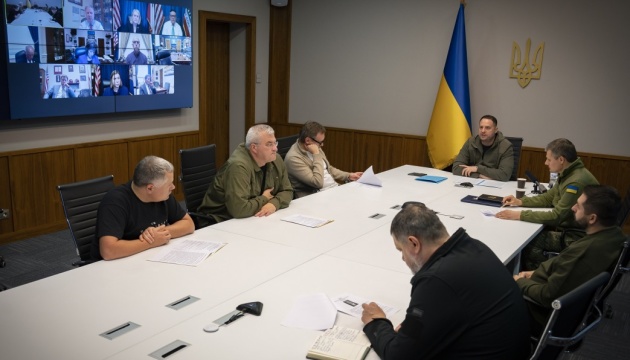 Head of the Office of the President of Ukraine Andriy Yermak held a meeting via videoconference with members of the Armed Services Committee of the House of Representatives of the US Congress.
It is reported by Ukrinform with link to the press service of the Office of the President.
Yermak thanked for the help that Ukraine has received from the United States since the start of the full-scale Russian invasion.
"We feel this support from the entire American people. And I want to thank you as members of Congress for making extremely important decisions that help us fight," he stressed.
The Head of the Office of the President also recalled that on September 21, a very important and joyful event took place: 215 defenders of Ukraine, including two Americans, were released from Russian captivity.
"And I hope that the American citizens who fought for Ukraine will return to their families very soon," Yermak said.
He informed the congressmen about the situation at the front and the recent successes of the Armed Forces of Ukraine, achieved thanks to the heroism and professionalism of Ukrainian defenders and military assistance from partners.
For his part, Andriy Smirnov, Deputy Head of the Office of the Head of State, spoke about the initiative of the Ukrainian side to create a special tribunal that will consider the crime of aggression against Ukraine.
He is convinced that the support of this idea on the part of the United States as one of the leaders of the democratic world and, in particular, on the part of American congressmen, is extremely important.
"The creation of such a tribunal is no longer a matter of war in Ukraine, it is a matter of the existence of the entire civilized world, democracy and a global security architecture. And we really need the voice of the United States in the implementation of such a mechanism," Smirnov said.
Adam Smith, Chairman of the Armed Services Committee of the House of Representatives, thanked the Ukrainian side for the information provided. He also noted the importance of holding Russia accountable for the crimes committed during this war.
Photo: OP