News
With the help of a meme: China pointed to US involvement in the explosions at Nord Stream 2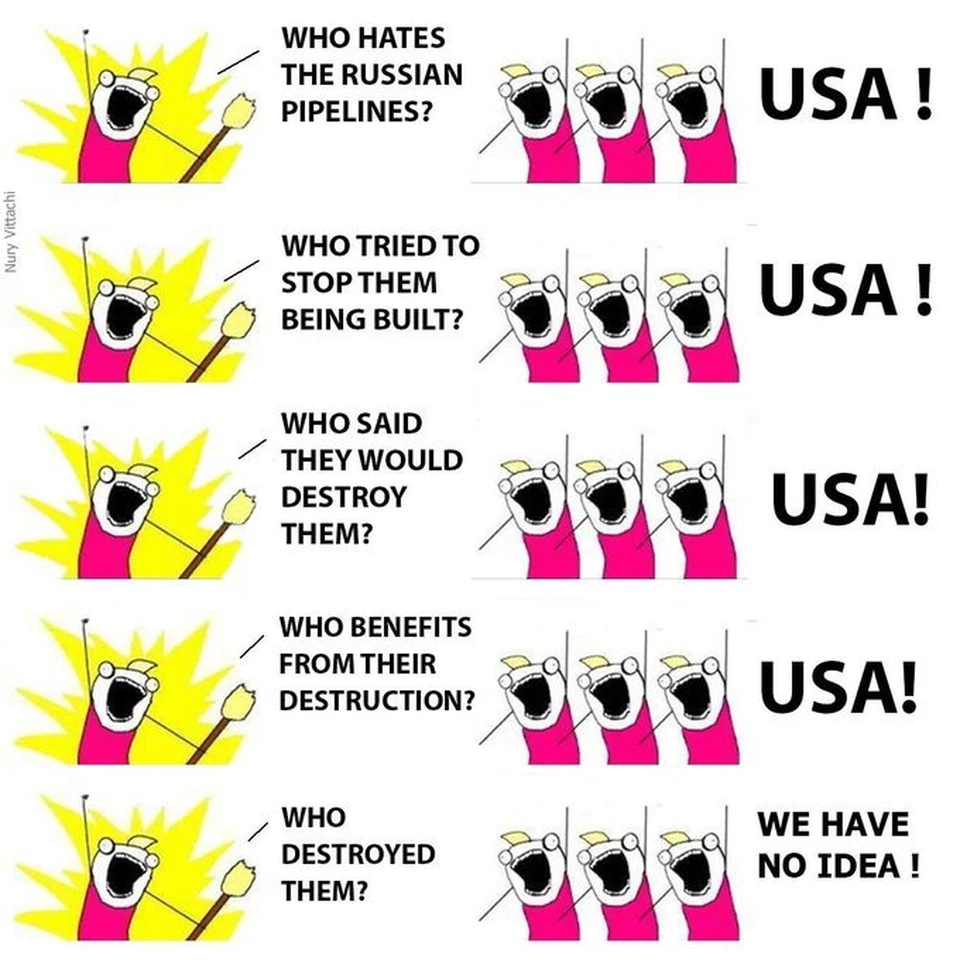 Diplomat Cao Yi tweeted a meme pointing to US involvement in the Nord Stream 2 explosions. Photo: social networks
Senior Chinese diplomat Cao Yi tweeted a meme pointing to US involvement in the Nord Stream 2 explosions.
It says that it was the States that actively interfered with the laying of this pipeline and voiced a threat to destroy it, but after the incident they said that they had nothing to do with this.
– Who destroyed them? We have no idea! – written on the image.

Gas leak at Nord Stream 2
A photo: REUTERS
The Celestial Empire has long and actively used the possibilities of the Internet and social networks, in particular memes and infographics, when they consider it necessary to bring their point of view, which is different from the mainstream, to the West.
Thus, Chinese Vice Foreign Minister Zhao Lijian recently, while discussing what the United States and its allies really mean, speaking about the wide support of the world community for their position, published a picture on social networks that instantly became a meme. On it, the world map appears in a truncated format. Looking at does not make it clear which countries actually constitute the "international community" and how much of the Earth's territory this community occupies.

Zhao Lijian posted a picture on social media that instantly became a meme. On it, the world map appears in a truncated format. Photo: social networks
Ordinary Chinese also use the power of the Web not only to express their opinion, but also to achieve results. For example, when Seoul announced in 2017 that it would deploy US THAAD missile defense systems in South Korea, the Chinese launched an online campaign to boycott South Korean retail giant Lotte. As a result, Lotte had to withdraw from the Chinese market and suffer huge losses, and the South Korean government revised its THAAD deployment plan.