News
Where electronics for domestic cars are now made: From rain sensors for cars to multisystems in electric buses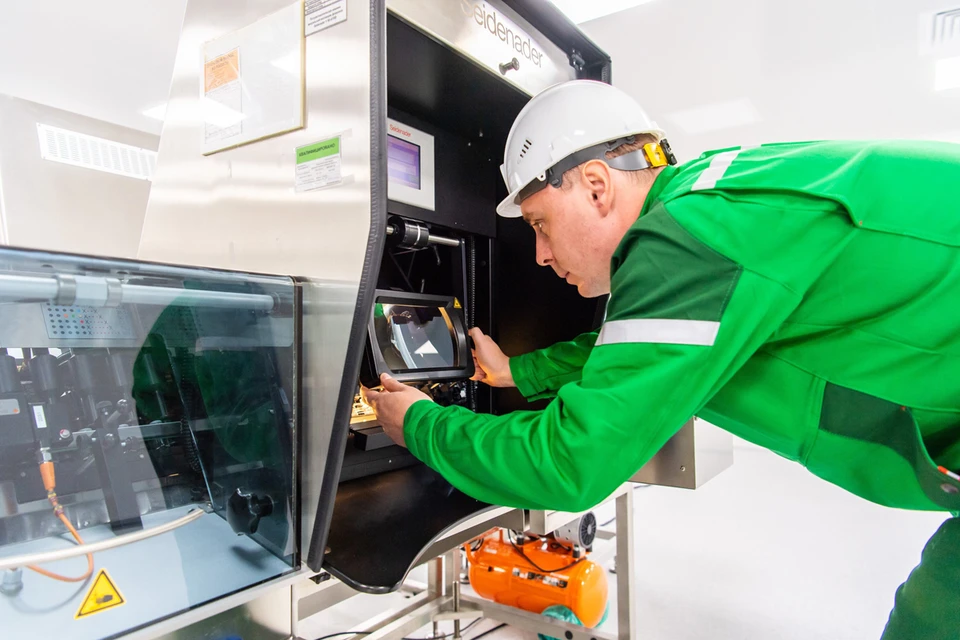 Production works on the principle of a full cycle – that is, the product is assembled from scratch to the finished product
A photo: MOSCOW City News Agency
– Here you put this fee here. This is where you attach the bolt. You need to be faster, the conveyor will not wait, – the master looks disapprovingly as I get confused in the screws and bolts and other spare parts. Then he sighs, does it himself, and gives me the next "lot" with the same task.
I am on the minus first floor of a production association that manufactures all electronics for the Russian automotive industry – from rain sensors and the ERA-GLONAS system for passenger cars to complex multi-systems in electric buses.
The workshop is relatively small, densely packed with various machines (but entirely foreign – Swiss, German and French): in one half, the automation assembles the future "brain" of the car, in the other, my colleagues and I manually fix the missing parts. After us, the product is tested, then additional tests at different stages of assembly. A separate building has been allocated for the laboratory where products are being tested. Designers, programmers and developers in the same office center as us, but on the upper floors. "At the top of the food chain," my colleagues explain to me with a chuckle.
WHO WORKS
The team is quite mixed. There are almost no migrants, and they all speak Russian well, their age is different: from 20 to 60, the average is 35-40 years old.
Daria came here three years ago from the accounting department. He says that the figures are so tired that it ripples in his eyes. Igor was a manager, got laid off, urgently looking for a job because of a mortgage. I thought that for a while, I stayed for the second year.
Dilya got a job here shortly before me. Lives in the suburbs, gets an hour. Prior to that, in a hypermarket, she was engaged in laying out goods of a fish brand. The company was closed due to the fact that the supply of raw materials stopped. 15 years have gone nowhere. So she ended up among the cogs and gears, in which she understands absolutely nothing.
– At the first stage, there is nothing special to understand. You need to develop a skill, – the master Alexei calms. "Now, perseverance is important. Yes, it's hard to sit in one place. But this week you learn one operation, the next – another, then a third. And when you start working yourself, we will move you from line to line so that your eyes do not blur. And you have more fun, and we feel better – so there are fewer jambs.
ROBE AND WHITE SLIPPERS
Clothes (uniform) and shoes (white slippers) are provided by the employer. Shoes are special, do not accumulate static electricity. Visitors wearing regular shoes are given stickers and tabs to pass through the machine as they enter the shop.
It is forbidden to take phones into the workshop, they even make sure that there are no headphones in the ears: nothing should be distracting. There are cameras everywhere, but there is no separate guard at the entrance and exit.
I happened to work at different enterprises: in the warehouse of an online store, in a garment factory, in a bread shop. Here for the first time I saw conditions similar to human ones. Air conditioning system, fire alarms, water coolers. They even equipped a smoking room! And when I found out that the company also feeds employees with meals at its own expense, I even thought, as a sinful thing, should I really change my profession? And what? After the probationary period, I will also receive VMI!
And most importantly – there is no lack of work here (see "About the main thing"). Someone is laying off employees, they are recruiting here. I did an internship as a first-class operator. After a three-month probationary period, they assign the second category, after another three months – the third. To move up the career ladder further, you will have to study additionally, but the employer pays for everything. So career growth is guaranteed.
Issue price
The operator of the first category receives 35,200, a bonus of 8,800, a total of 44 thousand rubles without deduction of tax. The second category is fifty dollars without deducting taxes, and so on. With allowances and bonuses, working specialists can receive up to 100 thousand. And if you learn to be a technician-engineer, and you will reach another level in terms of salary.
The main thing
Full import substitution
The production I came to works on the principle of a full cycle – that is, the product is assembled from scratch to the finished product, partner enterprises are scattered throughout Russia: in Kostroma, Dimitrovgrad, Vladimir, Togliatti and Engels.
Previously worked for Renault and Ford. Now AvtoVAZ has become the main customer. Among others – GAZ, UAZ, KamAZ. According to the "locals", they always had so much work that even during the pandemic the conveyor was not stopped for a minute – they were forced to put on masks, disinfected everything around, but the pace was not slowed down. And recently, AvtoVAZ received a large order (they don't say which one yet), because of which weekends and holidays are temporarily canceled, and everyone starts working around the clock for 12-hour shifts.