News
When the new regions will become part of the Russian Federation, within what borders: Vladimir Putin signed the relevant documents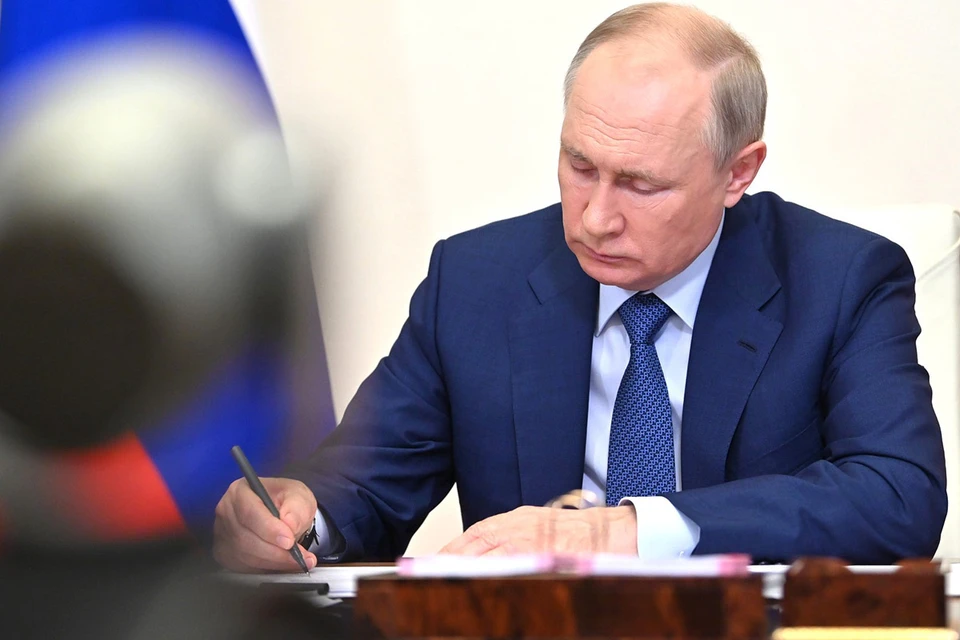 Russian President Vladimir Putin.
A photo: GLOBAL LOOK PRESS
All right, the last step is done. Now in Russia 89 entities – Vladimir Putin on Wednesday, October 5, signed eight laws at once. Four constitutional about the official inclusion DPR, LPR, Zaporozhye and Kherson regions in Russia. And four federal laws on the formation of new subjects.
Federal laws are short – two pages each. They simply ratify the agreements signed on September 30 between Moscow and new regions about joining Russia. All the details are in the constitutional laws – each has more than a hundred pages.
Here are the main details of the expansion of the country:
WHEN WILL THE REGIONS JOIN?
They already did it. The law says that the regions became part of the Federation immediately after the signing of the acceptance agreement. And that was on a Friday at the end of September.
WHAT ARE THE BORDERS?
"The boundaries of the territories are determined by the boundaries of the regions." That is, Russia has grown on the area of ​​the old administrative borders of the regions. The law says nothing about the actual control over the territories.
Now part of the country is officially occupied by the army of another state.

September 30, 2022 President Vladimir Putin and the heads of new Russian regions after the signing of documents. Photo: Mikhail Metzel/TASS
WHAT'S WITH THE LAWS?
Until January 1, 2026, a transitional period will apply. First of all, it concerns regulation. Either old laws work or new ones are adopted. This is necessary, because it is not easy to change all the rules abruptly. But not a single new decision of the local authorities can contradict the constitution.
CITIZENSHIP?
Everyone who permanently lives or lived in the territory of the new regions automatically receives our citizenship.
MILITARY SERVICE?
Military ranks of Ukraine, length of service are recognized in Russia. Officers will not be made private. The first call for conscripts will take place in 2023.
WHICH DOCUMENTS WILL CONTINUE TO BE VALID?
– All registry office papers, old work books, medical policies and customs documents.
– Business licenses, except for those that do not comply with Russian laws.
– All university diplomas and school certificates.
– Court rulings adopted by the courts of Ukraine.
– Documents on the right of ownership.
TAXES?
According to Russian rules, they will have to be paid from January 1, 2023. For taxes, the transition period is very short.
MONEY?
Until December 31, 2022, it is possible to pay in hryvnias in Zaporozhye and Kherson region. After the New Year – only in rubles. But pensions, taxes, salaries become ruble immediately.