News
What is hidden behind the reunion of the Tatu group: Lena Katina never forgave Yulia Volkova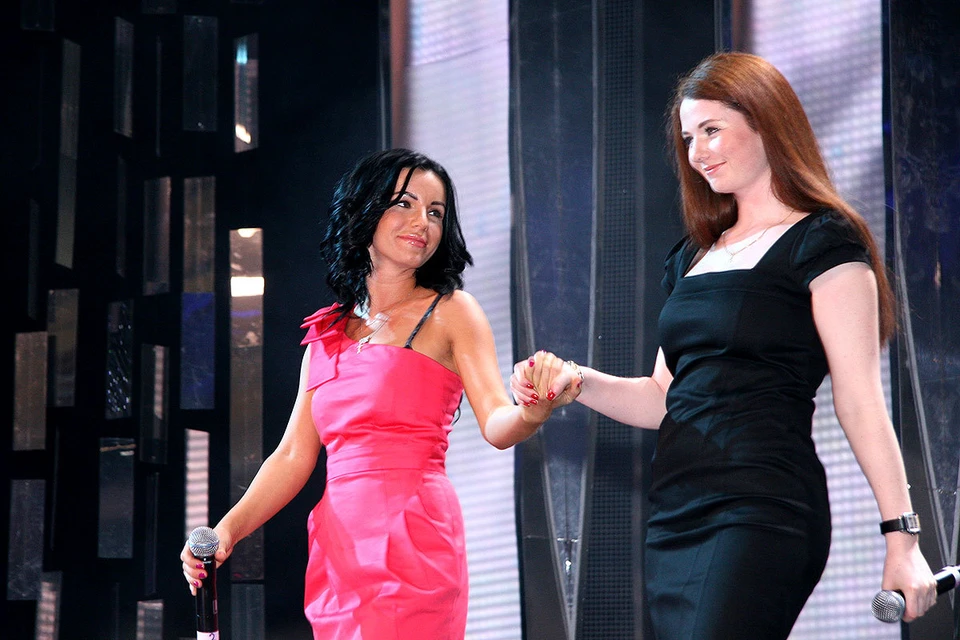 Lena Katina did not forgive Yulia Volkova
A photo: "KP" Archive
fans "Tattoo" happy: the other day a cult group from the "zero" reunited for the first time in many years. At a concert in Minsk Lena Katina and Yulia Volkova performed their biggest hits. Soloists again ride on a fuel tanker, as once 20 years ago in the video "They won't catch up with us", they sang live, hugged. However, she flatly refused to communicate with journalists, only silently smiling and holding hands, as in the good old days.
Now the fans are wondering if Katina and Volkova have forgotten past grievances and are ready to please the audience again? Will this concert start a big tour or will it remain a one-time action? After all, until recently, the competition of the soloists was so high that the "red-haired" and "black-haired" did not even greet. So maybe it's all about the "life-giving" 10 millionth fee, which, according to rumors, each singer received for a show in Belarus?

Tatu reunited for the first time in six years.
A photo: Personal page of the hero of the publication in the social network
What kind of relationship do "tattoos" actually have, and are they ready to start all over again, she told kp.ru coach and psychologist Marina Gladysheva. Our expert studied the photos and videos of the group from the concert in Minsk and came to the conclusion that in the relationship between Lena and Yulia, not everything is as smooth as they want to show the audience.

Psychologist Marina Gladysheva.
– I like the photo of "tatushki", although staged. Julia laid her head on Lena's shoulder – this is a sign of trust and disposition; leaned her body towards her, holding her arm. There is a synchronicity in their postures, when the gestures of one person support the gestures of another, the psychologist noted.
However, a freeze frame from the video on the stage, where the "redhead" first hugs the "black one", and then takes her straight arm with the microphone far back, made Marina Gladysheva that all conflicts were in the past.

The hand laid aside betrayed Lena Katina's distrust.
– On the part of Lena Katina, one feels distrust, – the expert is sure. – Her gestures and postures give away that she doesn't mind reuniting with a former colleague and working together for her own benefit. Please note: Lena is not tense, she clearly does not think about how to pull out a tuft of Yulia Volkova's hair behind the scenes. But the singer is closed and clearly not disposed to contact. There is no talk of deep joy, sincerity and forgotten grievances. I think that Katina did not completely forgive Volkov, and she still had an internal rejection.
According to the psychologist, Tatu's future concerts are a big question mark. It is possible that the show in Minsk was a profitable offer that the girls could not refuse: the amount of the fee outweighed past grievances.