News
"What a handsome man!": Vysotskaya showed a mature son from Konchalovsky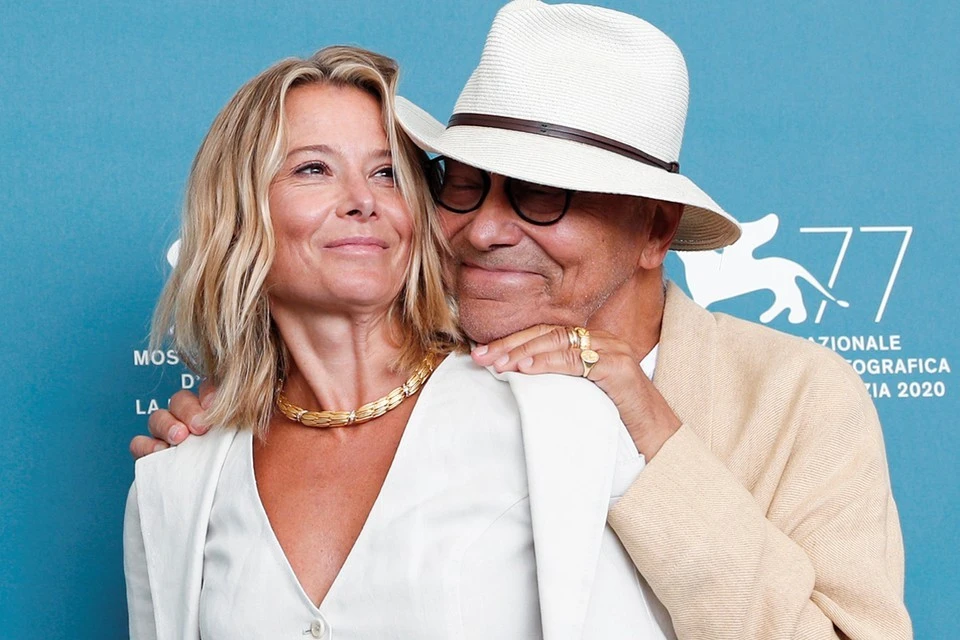 Yulia Vysotskaya with her husband Andrei Konchalovsky.
A photo: REUTERS
Time flies, and children grow up: until recently, fans of the creative couple Yulia Vysotskaya and Andrei Konchalovsky remembered their son Peter as a thin, angular teenager. Now the heir to the star spouses has changed beyond recognition. 19-year-old Petya grew up and matured a lot. A picture of a handsome son, 49-year-old Yulia Vysotskaya, boasted on social networks.
The actress rarely shows Petya in public. But this time she made an exception. Julia published a joint selfie with the heir, taken by the mirror in the bedroom. The actress said that she was going to work in the theater, and her son stayed at home for the owner.
"I'm going to the theatre. We play "The Taming of the Shrew." The son is on the farm, "said Vysotskaya.
Fans did not fail to note that Petya's height and article went into the Konchalovsky breed. The young man has long outgrown his mother. The young man has inherited the good looks of both parents, he is well built and incredibly charming.

The actress showed the matured 19-year-old son. Photo: social networks.
"What a handsome man she gave birth to from Konchalovsky", "The boy matured, got prettier", "Why is such a treasure hidden?", "Tall, broad-shouldered, what a pretty one," the followers write in the comments.
Peter could easily continue the family acting dynasty, but he refused to follow in the footsteps of his parents. The young man decided to become an architect and after school he entered the Moscow Architectural Institute. As Vysotskaya said in an interview, it was not without difficulties in admission, and her son did not enter the first time.

Peter with his parents in 2020 on the red carpet of the Venice Film Festival.
A photo: GLOBAL LOOK PRESS
For 85-year-old Andrei Konchalovsky, the son from his current fifth wife became the youngest child. The couple also have a 23-year-old daughter, Masha. In 2013, while vacationing with their daughter in France, they had an accident. The director, who was driving, and his wife were not injured. And Masha, who was in the back seat at the time of the accident, received a serious head injury. The girl was rushed to the hospital, but doctors were unable to bring her back to consciousness. Maria Konchalovskaya fell into a coma.
For nine years nothing has been known about the girl's health. The star spouses prefer not to tell the press about the current state of Masha. Relatives and friends of the family in conversations also try to avoid this topic.