News
We will not stop until we return all our heroes – Yermak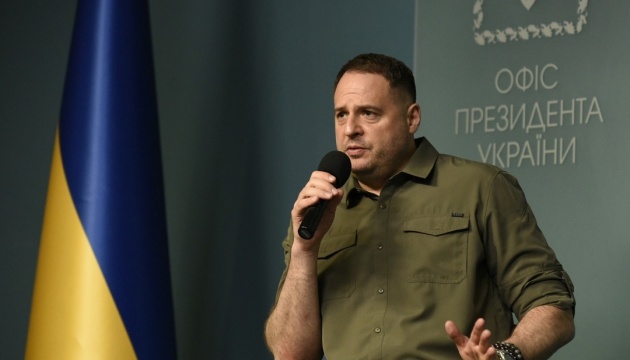 Ukraine continues to work towards the release of all its citizens who are being held by the Russian side.
Head of the Office of the President of Ukraine Andriy Yermak stated this at a briefing, Ukrinform reports. link to the press service of the OP.
"Yesterday, a very important exchange took place for us, which made happy not only the families of our heroes, but also all Ukrainians. Although it seemed like an unrealistic mission, especially in relation to the Azov commanders… We will not stop until we return all our heroes, all our captive citizens," he said.
On behalf of President Volodymyr Zelenskyy, an action plan will be developed for the rehabilitation of those who have returned from captivity.
According to the head of the Main Intelligence Directorate of the Ministry of Defense of Ukraine, Kirill Budanov, among the 215 people who were returned from Russian captivity yesterday, there are 118 National Guardsmen (of which 108 are fighters of the Azov regiment), 50 military personnel of the Navy of the Armed Forces of Ukraine, 22 defenders from other units of the Armed Forces of Ukraine , nine servicemen of the State Border Service, the National Police and Troops, one employee of the SBU, the State Special Transport Service, the State Customs Service and two civilians.
In total, as a result of the exchange, 188 people were released, who had previously been evacuated from the Azovstal plant. We also managed to return home eight wounded during the Russian terrorist attack in the occupied Olenivka in the Donetsk region.
This is the next stage of the operation, which we have been carrying out on an ongoing basis since the moment when prisoners began to appear in our country. This became especially active after Azovstal. This next stage is the largest exchange carried out during the war," said the head of the Main Intelligence Directorate.
The interim acting head of the SBU, Vasily Malyuk, added that this was the 20th exchange during the full-scale invasion, a total of 802 citizens of Ukraine were released.
"The 200 people we exchanged yesterday directly on the territory of the Chernihiv region are those for whom we exchanged Mr. Medvedchuk, who is not just Putin's odious godfather, but a high-quality traitor we have documented," he said.
As reported, on September 21, as a result of the exchange, it was possible to return from the Russian captivity more than 200 Ukrainian defenders, including 124 officers, as well as 10 foreigners. Viktor Medvedchuk, suspected of treason against Ukraine, and another 55 Russian military were returned to the Russian side.