News
"We have launched a locomotive that can no longer be stopped": the LPR ambassador to Russia on how the referendum on the republic's entry into Russia is being held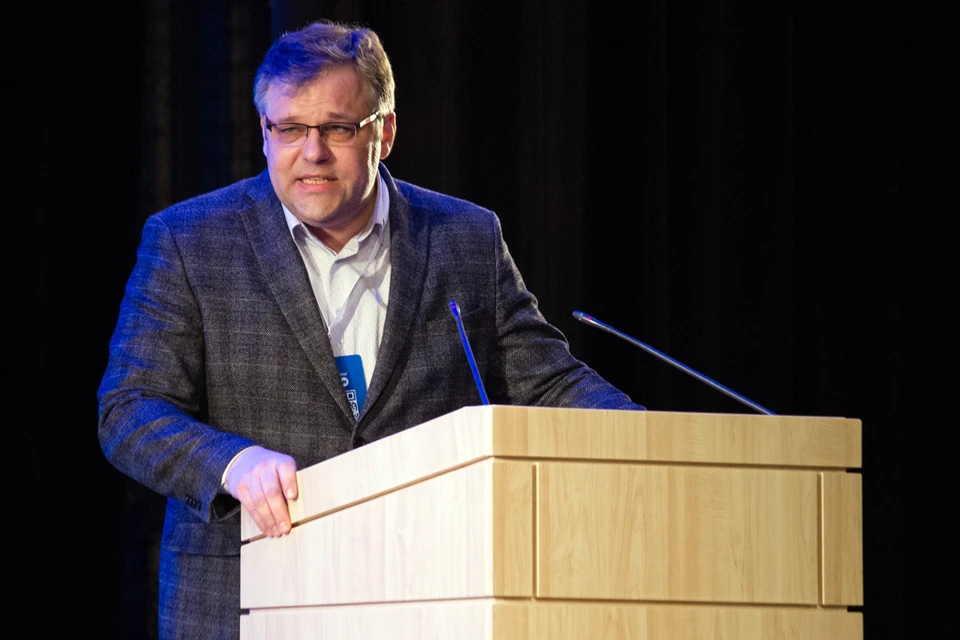 Ambassador Extraordinary and Plenipotentiary of the Lugansk People's Republic to the Russian Federation Rodion Miroshnik
A photo: GLOBAL LOOK PRESS
On the Radio "Komsomolskaya Pravda" Ambassador Extraordinary and Plenipotentiary of the Lugansk People's Republic to the Russian Federation Rodion Miroshnik told the host Sergey Mardan what he did himself on the first day of voting in the referendum on the entry of the republic into Russia, and how voting is organized outside the region.
– Rodion Valerievich, how is the question formulated in your ballots?
– Consent to join as a subject of the Russian Federation – yes or no.
– Have you already voted? Where are you right now?
– At the embassy of the Donetsk People's Republic. Here, together with my colleague from Donetsk, we started the voting process, we have already voted, cast our ballots. We have launched the locomotive of that historical process that we have been waiting for so long and cannot be stopped. We all lived up to it, and I am sure that we will pass the remaining days with dignity to fulfill this mission – to launch the procedure for joining the Russian Federation. And now in Donetsk, and in Lugansk, I think, in both Kherson and Zaporozhye regions, people are filled with the same joyful expectation of what should happen. We must reunite with the mother state, from which, in my opinion, we were illegally separated at the time.
– Do you have any figures on how many people have already voted? How many, in general, those who, by the will of fate, ended up not in their home, but here, in Moscow?
– We do not know the exact number of people who vote in Russia. There are several hundred thousand of them on the territory of the Russian Federation, and now, in my opinion, we have opened branches in 81 constituent entities of Russia, more than 200 sites that have started working today. Not all of them are on the list. Therefore, many come to the polling stations, introduce themselves, provide their documents, and if they are not on the list, they fill out an appropriate application and then take part in the voting. It takes time to get the exact amount.
– And how do they know where to go, where these areas are?
– Firstly, our people are overwhelmingly united in fraternities, many are in temporary accommodation centers, where there is all the information. People keep in touch with each other. In the corresponding Telegram channels, on websites, and plus, we (at least in Luhansk) have a special information center in which some comments, statements are published every half an hour, and there is constantly information about where you can vote, which procedure, what is required, what documents are needed. So it's all happening online. Considering that we have 5 whole days for the voting process, I think that the information will reach everyone, everyone will find out where they can in the region they are in, how to get there and where to vote.
– When will the sites close?
– At 20:00 on September 27, we complete the voting. But, I think, if there is a certain number of people who do not have time and will demand to give them the opportunity to vote, we will find an opportunity to give them all such an opportunity. I remember that on May 11, 2014 (the first referendums on the status of Donetsk and Luhansk regions – ed.), our polling stations were not closed until midnight, or even later. Because so many people were willing to vote. Now we have many more plots, people go.
– Does the current voting have any peculiarities?
– Of course. Next to us is a terrorist state that can launch an artillery or missile strike at any moment. Both in the Luhansk and in the Donetsk People's Republics, there were already shellings from the Armed Forces of Ukraine today, thank God, so far we have no information that someone was injured. It leaves its mark. Therefore, in the territories of the republics, due to security requirements, we now vote in a special mode. Now people vote in the yards, at bus stops, in institutions. This was done only in order not to create a large crowd, so as not to put people under attack.
– Observers are always one of the main issues at any voting.
– There are such. They are accredited, firstly, from the Russian Federation, a fairly large pool of observers who have received accreditation through the Public Chamber. They arrived in the republics, they are there. As for the sites abroad so far, there are a large number of representatives of the authorities of the Russian Federation and guests who have received accreditation. All of them have the opportunity to come, see, fix, talk with the voting participants.