News
"We had a hit like "White Roses" by Yura Shatunov": the ex-leader of the group "Prime Minister" broke the silence and spoke about a new life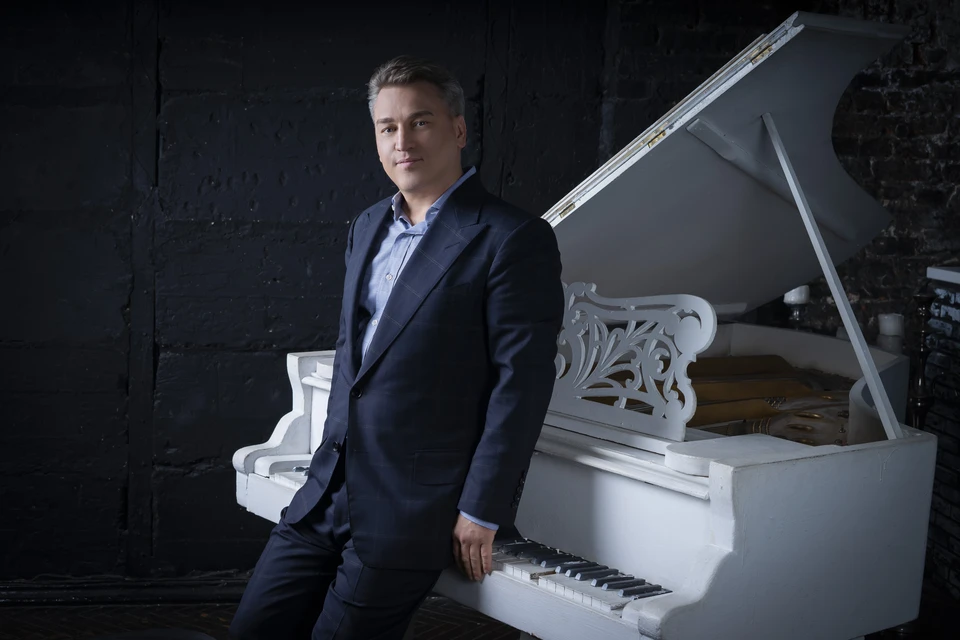 Marat Chanyshev.
A photo: Personal archive
The ex-soloist of the group "Prime Minister" Marat Chanyshev is now surfing new waves. He is a performer of the "PM Group". In an interview with KR.RU, he told why the once popular Prime Minister group could not exist for as long as, for example, Na-Na, and what he is doing now.
– The group "Na-Na" did not face the problems that we had, – said Marat Chanyshev. – Since 2005, due to a conflict with the producer, we were not allowed on either radio or TV. We were literally blocked all the way. We hardly released our latest album "Don't Say Goodbye", which could have become quite successful. Then we were simply tired of fighting, because there was no result, the system took over … The Prime Minister group was adored for polyphony – we were all so different and each brought something of its own, a special flavor. And, of course, the songs played an important role – we were able to touch the necessary strings of the soul of the listeners…
– The song "Two Diamonds", which you wrote, became the main hit of the group "Prime Minister". Why do you think the audience loved it so much?
You know, I've been asking myself the same question all my life. It would seem that the song describes my conversation with a friend, this is a real life story. But even then, when I recorded this song, I knew that it was special. There is something in her: kindness, warmth of friendly communication, feelings, admiration for a woman. It's probably just a good song that came at the right time. And to this day at concerts we are always asked to sing it. It's like "White Roses" by Yura Shatunov.

Members of the "PM" group: Peter Jason, Vyacheslav Bodolika, Marat Chanyshev and Jean Grigoriev, 2007. Photo ITAR-TASS / Alexander Saverkin
– You are still performing with Peter Jason as the "PM Group". Who goes to your concerts?
– The same spectators want to our concerts as they were 20 years ago, but already with their families. We are very pleased that the life of our fans has developed and they were able to build their happiness. It is valuable for us that our listeners share a moment of nostalgia with their closest people.
– What songs do you perform: are there any restrictions on the use of hits and do you release new songs as "PM Group"?
– All issues with the performance of the hits of the Prime Minister group have been resolved, the conflict with the producer is in the past. Therefore, we sing all songs, without restrictions. Pete and I do not release new compositions as part of the PM Group, we know that they go to our concerts to hear hits.
Now I have started my solo project. My team consists of guys who have been working with the PM Group since 2005. As you understand, these are those with whom we went through fire, water and copper pipes together. I write songs myself, and guest authors.
I have a new track and video "I'm in the sky." This song was written by Oleg Shaumarov and Vladimir Ilyichev. This is a very important step for me, I present myself as a solo artist. In my opinion, a very beautiful story came out, which was continued in the video. Here, if both the lyricism that I want to share, and the result of the work of amazing authors. I hope listeners and viewers will appreciate our work.

Marat Chanyshev: "Now I started my solo project. My team is the guys who have been working with the PM Group since 2005."
– They say that on the set of the video you had to overcome your fear – aerophobia. How did they deal with it? How did you solve this issue when you often toured with the Prime Minister group?
– On the shooting of the video, we solved this issue simply: we did all the shooting on the plane on the ground, and in the sky I was replaced by a backup pilot. When we toured with the guys from the Prime Minister group, I did this: as soon as we got on the plane, I immediately went to bed. This method has always worked for me…
I plan to collect 12-15 tracks. If we can combine them into one story, we will release an album, why not? We don't look that far while I'm looking for myself, trying to understand what is interesting to the listeners.