News
Vladimir Putin met with UAE President for the first time in three years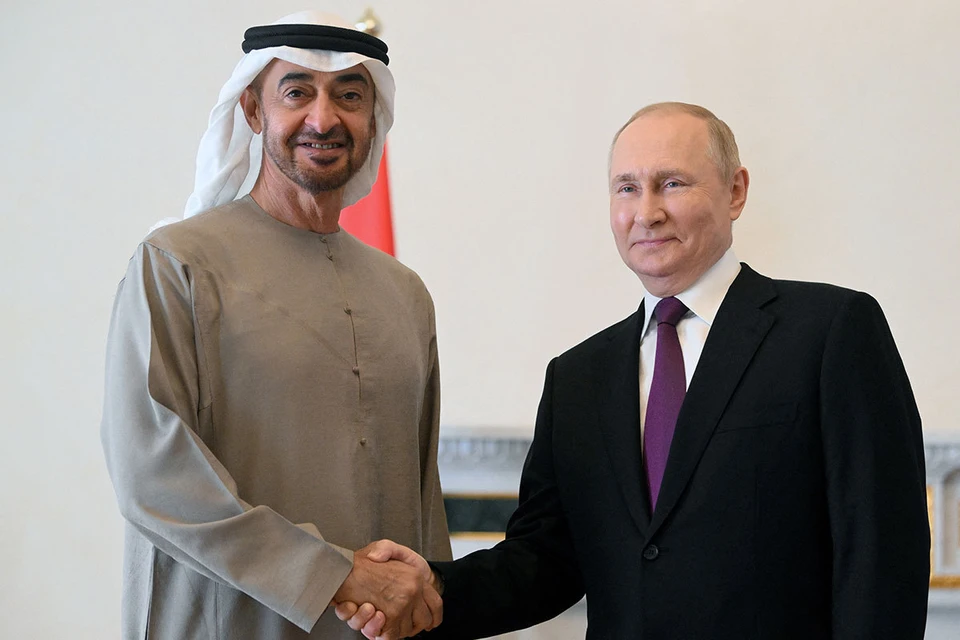 Vladimir Putin and Mohammed bin Zayed Al Nahyan.
A photo: REUTERS
Vladimir Putin continues to work from St. Petersburg. President of the United Arab Emirates Mohammed bin Zayed Al Nahyan the Russian leader received in the Konstantinovsky Palace.
The heads of state did not use simultaneous translation, so not much was said at the open part of the meeting. Here is the main thing from the conversation of the leaders of the countries:
1. – Despite the complexity of today's relations in the world, relations between Russia and the UAE are an important factor of stability in the region and in the world as a whole, – said the head of our country.
2. The Russian leader thanked Al Nahyan for his desire to "settle the crisis" in Ukraine. Putin noted that the influence of the Arab politician may indeed be enough to contain Kyiv.
By the way, the Financial Times wrote just a few days ago that mediation in a conversation with Zelensky is almost the main goal of the UAE president. According to Western journalists, Al Nahyan "can stop the drift towards a nuclear confrontation."
3. – I also know your concern in connection with the Zaporozhye NPP. I'll tell you about it in detail, – Putin promised.
By the way, today the Russian leader will meet with the head of the IAEA Raphael Grossi. It is planned to discuss the future of the power plant, which just a few days ago Vladimir Vladimirovich made ours by his decree.
The President of the United Arab Emirates congratulated Putin on his birthday.
– Shukran, – the head of the country answered. It means "thank you" in Arabic.
At the end of the open part, the Russian leader assured that the format OPEC+ not directed at anyone in particular. Miners are doing everything to maintain market stability.