News
Vladimir Putin discussed the conflict in Karabakh with Nikol Pashinyan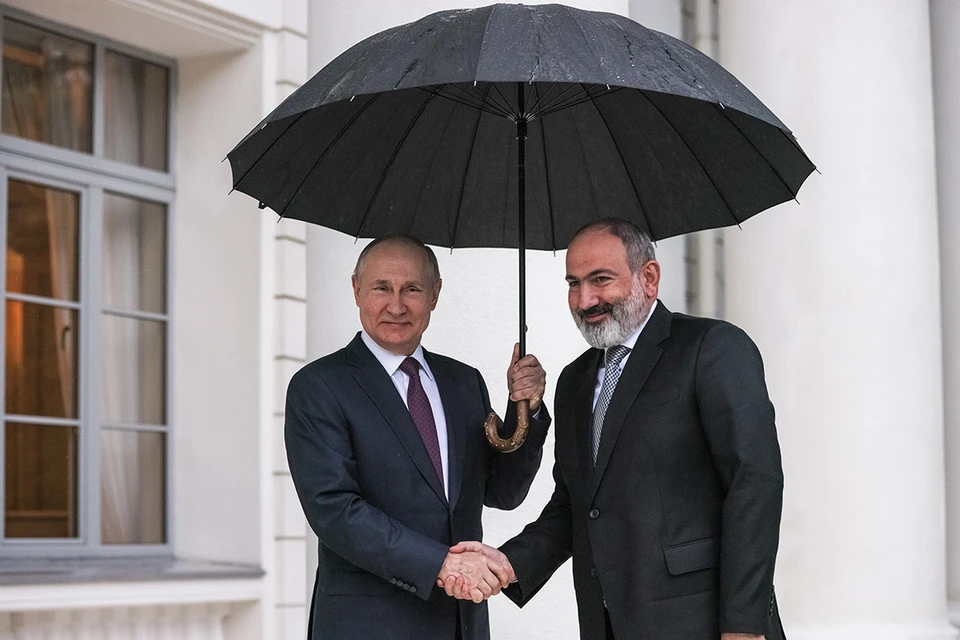 Russian President Vladimir Putin and Armenian Prime Minister Nikol Pashinyan during a meeting near the Rus sanatorium. Photo: Sergey Bobylev / TASS
Today Russia, Armenia and Azerbaijan will once again try to negotiate peace in Nagorno-Karabakh. The heads of both former Soviet republics flew to Sochi to talk with Putin. Vladimir Vladimirovich was the first to receive Armenian Prime Minister Nikol Pashinyan.
– I'm sorry about the autumn weather. But nothing can be done – autumn is autumn! the President said at the beginning. It is not cold in Sochi on Monday: +14 degrees, but with heavy rain.
– The conflict has been going on for decades, it must be ended sometime. You have the political will for this," the Russian leader noted.
The head of state recalled that during the last big peace talks, Armenia and Azerbaijan agreed not to shoot at each other. In addition, the politicians decided to unblock the Armenian transport infrastructure. This should help both the country's economy and the situation of ordinary people.

Broadcast of the meeting between Russian President Vladimir Putin and Armenian Prime Minister Nikol Pashinyan in the Rus sanatorium. Photo: Sergey Bobylev / TASS
In response, Pashinyan complained that because of the shelling, it was not possible to approve the border between the countries.
– On September 13, Azerbaijan occupied new territories of our country. Russia's clear position is important to us. We insist on the withdrawal of troops to the position on May 11, 2021, the Prime Minister said.
Even Azerbaijanis do not return captives to Armenia. Although this has been discussed many times.
After meeting with Nikol Pashinyan, Putin today will accept Azerbaijani President Ilham Aliyev. And all will end with a tripartite meeting of politicians.
MORE RELATED
Azerbaijan proposed its own peace plan with Armenia
Putin started talks with Ilham Aliyev in Sochi (details)