News
Vitaly Korotich: I would really like the Americans not to dig trenches, but to listen to Putin and Lavrov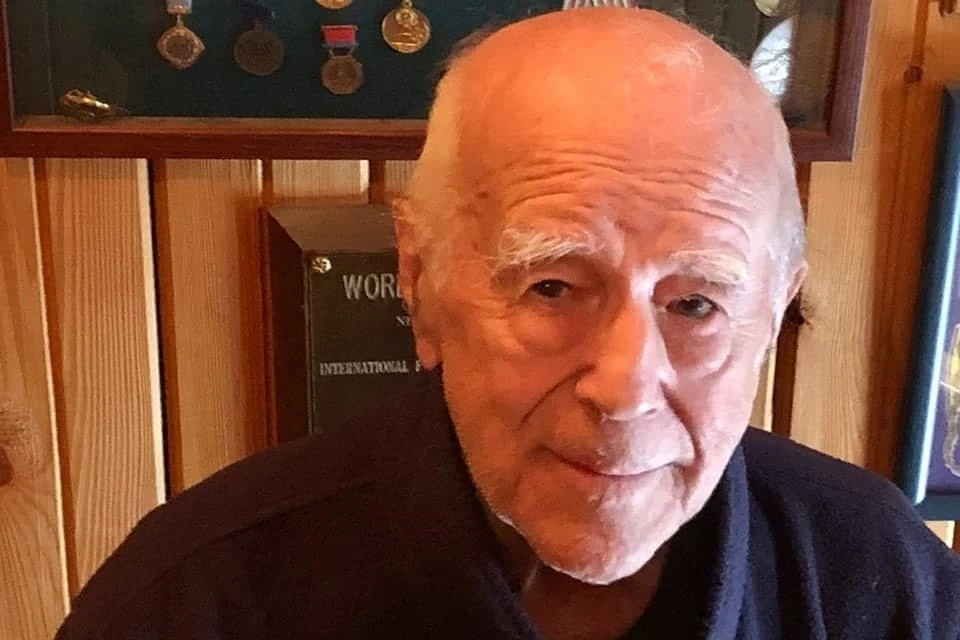 Journalist Vitaly Korotich
A photo: Alexander GAMOV
Minister of Foreign Affairs of Russia Sergey Lavrov spoke at a meeting of the UN Security Council on the situation in Ukraine. First of all, he noted that "they are trying to make Russia an aggressor, forgetting about the murders of people in Donbass by Kyiv." At the same time, the authorities of Ukraine "owe" Germany their impunity. France and the United States, the head of the Foreign Ministry emphasized. – Western countries… are pumping weapons into Ukraine, thus becoming a party to the conflict.
Lavrov's second speech at the UN – at the general debate of the high-level week – is scheduled for September 24.
I called the former editor-in-chief of the Ogonyok magazine, who had lived in the USA for 10 years, Vitaly Korotich … – Vitaly Alekseevich! Well, everyone was very worried about our delegation, for Sergei Lavrov, who had difficulty getting to New York, because visas were not even given to the Minister of Foreign Affairs at first. And Lavrov had a very incendiary speech. How do you perceive it? What do the Americans say? Maybe you've already talked to someone?
– You know, I think that Lavrov would have been allowed in anyway. The scandal, if it had not been allowed, would have been too great.
But the fact is that they want to expel us, push us out of humanity in various ways. And here it is very important that we are heard.
They do not want to see us at cultural festivals, at political events, they want to isolate us from world trade, from world sports.
That is why it is so important that Lavrov be heard.
– Judging by the comments in the Western press, the first speech of the head of our Foreign Ministry was heard. At least, I did not see any reports that any of the participants in the session "on purpose" left the hall at that time.
– Yes … Now another such fashionable activity has appeared – this is when the Russian delegation speaks, immediately run out of the hall to everyone who is in solidarity with the team that will be given.
It is very important for me to see how it will be this time: they will run out, they will not run out, what will happen …
(By the way, when the Ukrainian president was given a speech at the session of the General Assembly, the Russian delegation did not leave the hall.)
Lavrov must be heard. It is very important that today, at a time when the world is on the brink of a major war, everyone should hear each other.
Vladimir Putin delivered a very serious speech…
– You – about the address of the President of Russia on September 21.
– Of course. The warning was very serious.
And it is important that we explain once again that we do not want any military clashes, new bloodshed, no new fire.
– You usually tell us about your correspondence with US citizens.
– I receive a lot of disturbing letters, people do not understand what will happen, people do not know how it will be …
In America, there is again talk about the need for "individual bomb shelters." Where to go, where to hide and so on? ..
And I would very much like the words of our minister to reach the Americans – that we do not intimidate anyone, we do not want to drop a terrible bomb on anyone. We want to be heard, that our arguments are accepted, and that we stop being pushed out of humanity.
And so that this terrible and shameful process of expulsion from humanity of one of the greatest countries on the planet should be stopped.
At the very least, those who turn him on and encourage him understand the seriousness of the threat that arises.
Therefore – once again – God forbid that Lavrov be heard. And God forbid that mutual understanding be the only recipe for today's coexistence in the world.
I would really like the Americans not to dig trenches, but to listen to Putin and Lavrov.
– Thank you, Vitaly Alekseevich!
– Thank you dear.
– Glad to hear from you.