News
"Violations are unacceptable, those mistakenly called to return": Putin held a meeting of the Security Council on mobilization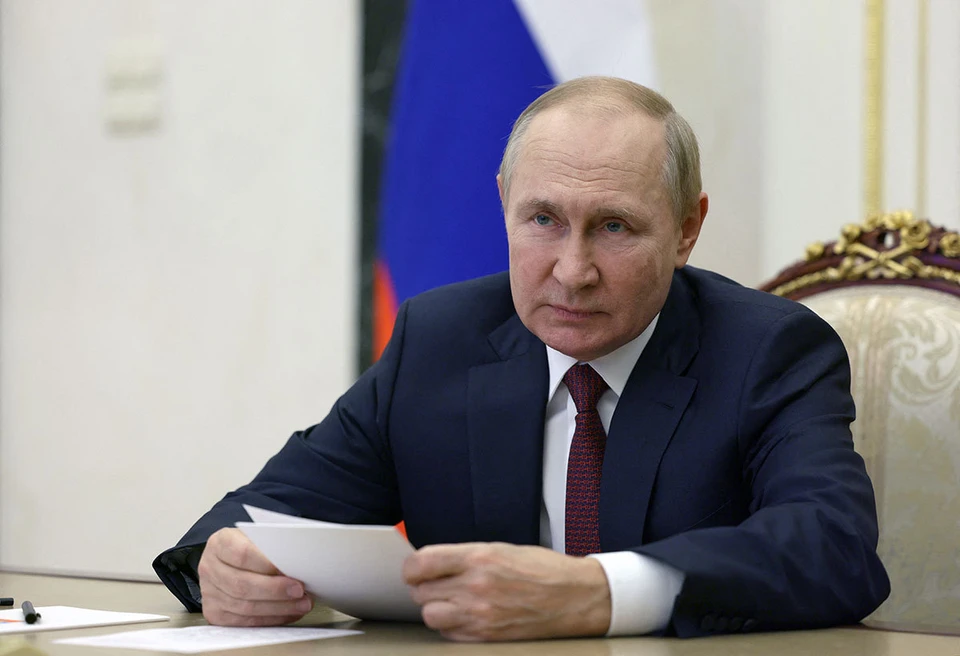 Russian President Vladimir Putin
A photo: REUTERS
Vladimir Putin spent Thursday evening meeting with the Security Council. At the very beginning of the meeting, the Russian leader for the first time commented on the partial mobilization. The President reminded that there should be no violations.
INSTRUCTIONS GIVEN
– All instructions to the Government, the Ministry of Defense, the General Staff, the heads of regions have been given. The criteria by which partial mobilization is carried out are also formulated.
I repeat: citizens who are in the reserve are subject to conscription, and above all those who have served in the Armed Forces, have in-demand military specialties and relevant experience. At the same time, those called up for military service must undergo additional military training before being sent to units. I would like to draw your attention to the fact that such coordination and training of people is a requirement that must be strictly observed.
NO VIOLATIONS
– In the course of mobilization activities – a lot of information is received from citizens on this topic: about the organization of the call itself, the quality of supply, living conditions and other issues – during the mobilization many questions arise, and all mistakes must be corrected and prevented from happening in the future – for those citizens who, for example, is entitled to a delay. For example, we mean fathers of many children, or people suffering from chronic diseases, or who have already left the military age. It is necessary to understand each such case separately, and if a mistake is made, I repeat, it needs to be corrected, to return home thosewho was called without proper reason.
NEED TO UNDERSTAND WITHOUT FUSS
– There are also caseswhen, for example, doctors, highly qualified specialists in other professions, and with many years of experience, instead of serving where they are really needed and what they are ready for, in demand, for example, in hospitals, they are enlisted as motorized riflemen. What for? And volunteers who themselves, without a summons, came to the military registration and enlistment offices, and there are many of them, are being turned back. They allegedly do not have the necessary military registration specialties. And so on, find other reasons. With all this – without fuss, calmly, but quickly, in detail, thoroughly – you need to figure it out.
PROSECUTION WILL CONTROL
– On my instructions, the recruitment commissions, which are headed by the heads of regions, also include prosecutors of the corresponding levels. I ask the Attorney General to respond promptly to every signal.
In a number of constituent entities of the Federation, working groups have been set up at military registration and enlistment offices, the purpose of which is to provide citizens with the necessary assistance.