News
Video of Natalia Vodianova's meeting with her abandoned sister, who was called her secret daughter, breaks the heart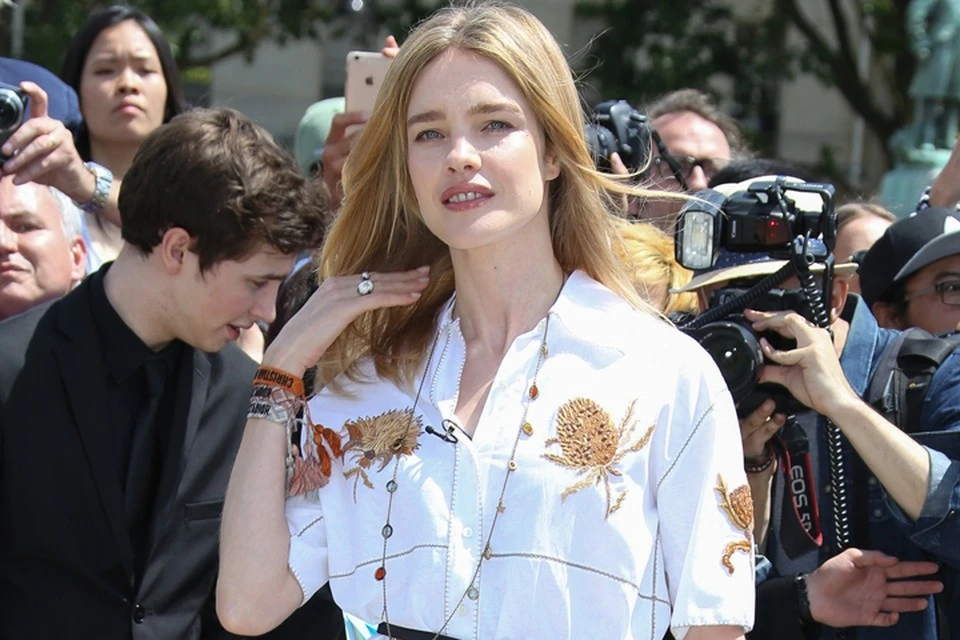 Vodianova was 18 at the time of Masha's birth.
A photo: GLOBAL LOOK PRESS
Meeting Natalia Vodianova with her abandoned sister Masha at the airport became public. Now the girl's name is Jennifer Burns. In infancy, she was given to a foster family, for 20 years the girl lived with the Americans, and then, with the help of DNA, she found Vodianova. Meanwhile, the Network suspects that the miraculously found sister of the supermodel is actually her secret daughter.
Video of the meeting Natalia Vodianova with Jennifer Burns at the airport, heartbreaking. The model could not hide her tears and tightly pressed her relative to her. After that, the husband of the catwalk star Antoine Arnault approached the girl and wiped tears from her eyes.
Social media users are reacting violently to the touching footage. Some are happy about the reunion of the sisters, while others say that Jennifer is definitely Natalia's secret daughter. "This is her daughter", "She may well be the daughter of Natalia herself, she gave it away so as not to interfere with her career", "It seems that this is her daughter. She gave away the child she gave birth to at 18," commentators are sure.
Particularly inquisitive even unearthed pictures of the model with photographer Alexei Vasiliev, with whom Natasha collaborated at the beginning of her career. It was his network Pinkertons who recorded Jennifer's fathers. Like, Masha is a copy of Vasiliev. Alexey himself commented on the situation in this way.
"Natasha is an outstanding model, woman, activist. Her story attracts attention. And how can we deprive everyone discussing the opportunity to speculate. There are similarities between my features and my daughter or sister, Vodianova, who appeared. For now, I will limit myself to this comment," Vasiliev noted .
Recall Natalya Vodyanova gave an interview to American Vogue, in which she shared the good news that she was reunited with her younger sister. The supermodel admitted that her mother Larisa, who raised three daughters – Natasha, Oksana and Christina, also gave birth to a fourth. They named her Masha. But it was decided to give the baby to another family, since Vodianova's mother had no money. According to the model, it was she who persuaded her mother to give Masha, because she did not want a difficult childhood for the girl.
As a result, Masha was taken by a couple from the USA. American parents took the child to North Carolina. There they gave the girl a new name, Jennifer.
It is worth noting that Vodianova was 18 years old at the time of Masha's birth. By that time, she was already a very famous model. As fans of the star suggest, Masha is her daughter. The girl's successful career could have collapsed due to motherhood, so Natalya could have abandoned the child. Now the models are forty, and Jennifer is 22 years old.
We talk about the backstage of Russian TV, the showdowns and scandals that reign there in the podcast "Watching TV". Follow the link, put hearts and listen when it's convenient