News
Victoria Bonya was hospitalized after climbing a mountain in Nepal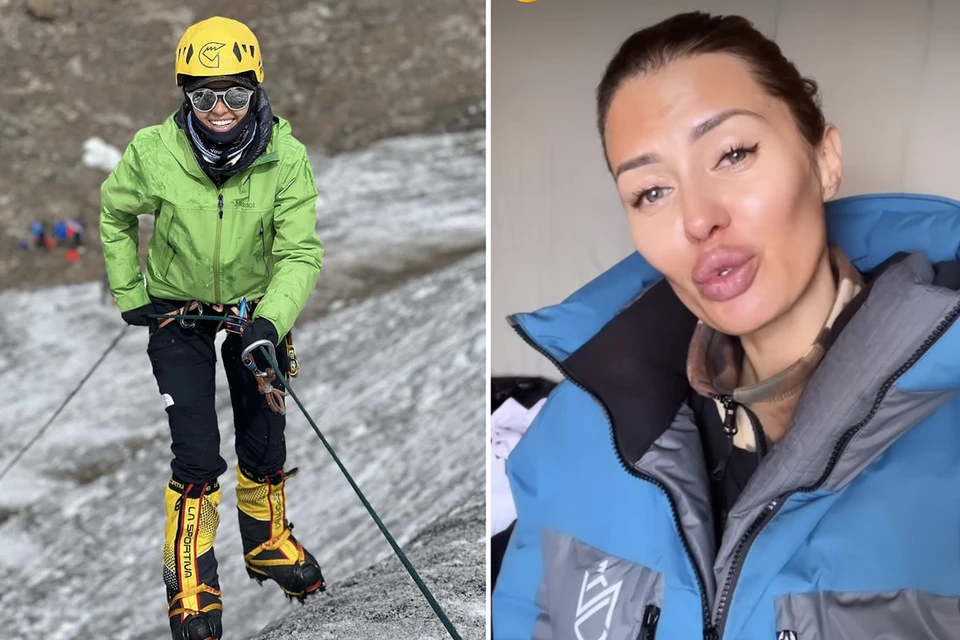 Bonya decided to climb Mount Manaslu with a height of 8163 meters. Photo: social networks.
Victoria Bonya got in touch with fans from Nepal. Two days ago, the TV presenter landed in the hospital. The 42-year-old TV presenter conquers the first peak in her life: she decided to climb Mount Manaslu with a height of 8163 meters. Even in the camp, the model began to have health problems due to severe mountain sickness. Adaptation to the highlands was very difficult. She developed cerebral edema. According to the TV presenter, her head hurt so much that she could not walk to the toilet on her own. Bonya did not wash for five days and did not really sleep for almost a week. Nevertheless, Vika still decided to climb the slope. But at an altitude of more than five thousand meters, her legs were paralyzed, swelling appeared, and a strong cough began. Bonya decided to interrupt the route and not risk her health. She was taken to a clinic in the capital of Nepal, Kathmandu.
– I flew to Kathmandu for a lung x-ray. Due to a strong cough, I was sent to the hospital for a check-up, Vika said.
In the hospital, Bonya came herself. The TV presenter said that due to microedema of the brain, fluid began to accumulate in her lungs and other adverse reactions appeared. Doctors took an x-ray, which showed that she was fine. Therefore, Bonya continued her journey and returned to the mountains. A few hours later, she posted a new video from the hike, boasting that she had begun climbing the almost 6,500-meter peak.
– It was very difficult for me to adapt, and I thought that I would no longer be able to go further than the base camp. Let me remind you that this is my first mountain in my life, except for Courchevel. Now we have gone to the second round, – said Bonya.

Despite health problems, after hospitalization, Bonya climbed even higher – to a height of 6500 meters. Photo: social networks.
Mount Manaslu in the Himalayas is located in the north-central part of Nepal. It is the eighth highest eight-thousander in the world. Such an ascent is dangerous even for professional climbers. However, Vika ventured there under the guidance of renowned climber Nirmala Purja. The former Nepalese commando made his first ascent in 2012. Eight years later, he set a record by conquering all the existing 14 peaks over 8000 meters in just six months.
Having no climbing experience, Bonya carefully prepared for the ascent. She took a course of IVs, ran in an oxygen mask, did special leg workouts and took tests to see if her health allowed her to climb.
Traveling to Nepal is an expensive undertaking in itself. And a trip to the mountains under the guidance of a famous climber is not a cheap adventure at all. According to Boni, she paid more than 50,000 euros for the hike, flight, equipment, and more. True, it was not she who paid for the trip, but her wealthy lover. Vika does not disclose the name of her sponsor. The new novel of the ex-participant of "House-2" became known this summer. Victoria hinted that she was going through a stormy romance, which overshadows only one thing: her lover is married and is not going to get divorced.