News
Viacheslav Volodin at a meeting of the Duma quoted a KP.RU poll on the need to combat gay propaganda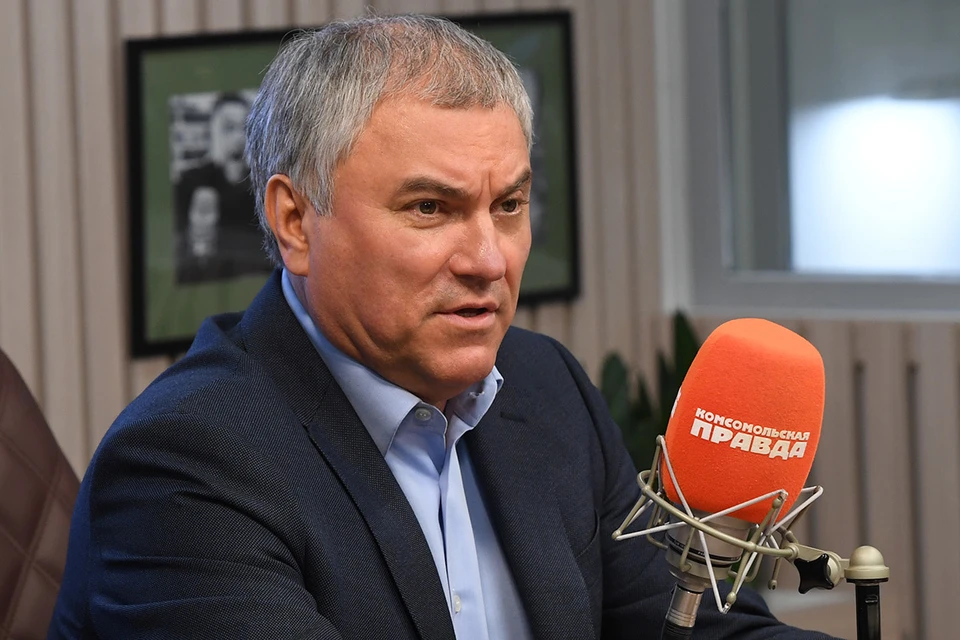 Chairman of the State Duma of the Russian Federation Vyacheslav Volodin in the studio of Radio Komsomolskaya Pravda.
A photo: Mikhail FROLOV
On Thursday morning, deputies of the State Duma unanimously adopted in the first reading additions to the laws banning non-traditional values. From now on, Russia has tightened responsibility for promoting LGBT relations, as well as harmful "gender theories" that may cause children to want to change their sex.
At the same time, one of the co-authors of the bill, Chairman of the State Duma Vyacheslav Volodin, during the discussion referred to the publication of the website KP.RU:
– "Komsomolskaya Pravda", one of the leading publications, conducted a survey – and, I must say, 62% of the participants in this survey believe that it is necessary to introduce criminal penalties for propaganda of non-traditional orientation; 22% – that it is necessary to introduce fines. Therefore, colleagues, there is something to work on before the second reading. [данного закона]- the speaker addressed the deputies.
On the same day, on Thursday, Vyacheslav Volodin conducted a poll on his Telegram channel on another topic of concern to many – "Do you think COVID-19 was artificially created" (quoting a resonant study by foreign scientists admitting such a possibility). At the time of publication of this note, 94% of the readers of his channel answered in the affirmative.