News
Vereshchuk told how residents of the occupied territories of Ukraine can avoid "referendums"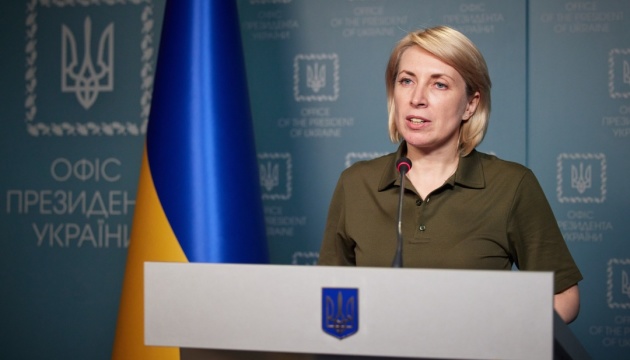 Citizens of Ukraine who remain in the temporarily occupied territories should avoid participating in the so-called "referenda" that Moscow is preparing.
Vice Prime Minister of Ukraine – Minister for Reintegration of the Temporarily Occupied Territories of Ukraine Irina Vereshchuk said this at a press conference in Rzeszow (Poland), an Ukrinform correspondent reports.
According to her, there is an opportunity to avoid "referendums" and leave the occupied territories. She said that, for example, 1.2-1.6 thousand people leave on average every day through Vasilyevka, Zaporozhye region.
"If we are talking about a "referendum," which we will never recognize, then I strongly recommend avoiding any contact with the occupiers: work in precinct commissions, observers, work for a certain fee," Vereshchuk stressed.
She added that Ukrainian law provides for criminal liability for this.
The Deputy Prime Minister said that Ukrainians in the occupied territories are being informed on how to act in the event of an attempt by the occupiers to force Ukrainians to take part in "referenda".
"If you are warned that they will come with ballot boxes, then you need to change your place of residence, at least for the duration of the "referendum". If you got a call, then you need not to give your data, because the enemy will use the lists," Vereshchuk said.
At the same time, she added that if a person does not go to the "polling station", but the occupiers use the lists with his last name, then he will not be punished. However, if there is voluntary participation in the referendum, then according to Ukrainian legislation, such a person will be punished.
As reported, on September 20, the leaders of the "L/DPR" and collaborators in the territories of the Kherson and Zaporozhye regions occupied by Russia announced "referendums" on joining Russia and scheduled them for September 23-27.
Ukraine's Foreign Ministry said the "referendums" would have no legal consequences and called on international partners to strongly condemn Russia's intention to hold an illegal vote, impose new sanctions, and recognize it as a state sponsor of terrorism.
Western leaders have already stated that they will not recognize the results of fake referendums.
At the same time, Russian President Vladimir Putin said on September 21 that Russia would recognize the results of the "referenda".