News
Ukrainians are given Kalashnikov assault rifles with instructions for use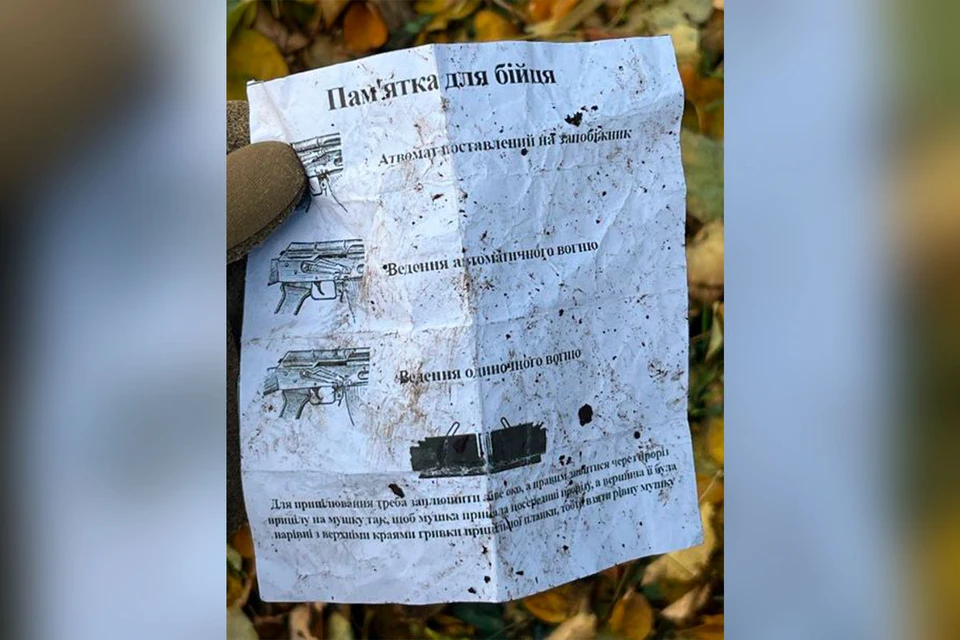 Instructions for the Kalashnikov assault rifle in Ukrainian.
A photo: social networks
Minister of Defense of Russia Sergei Shoigu ordered that mobilized citizens be trained for combat work on Ukraine instructors that have extensive combat experience. We have a lot of those. They were also mobilized for these purposes. Not all of them can fight after being wounded, due to their age, but they know their business very well.
Yes, and we are not talking about training, but retraining of former military personnel. Those who once served in the army participated in military conflicts in the Chechen Republic, Georgia and Syria. There are many among the volunteers who have already visited the Donbass in 2014-2016.
Similar training is being carried out in Ukraine at the surviving part of the Striysky training ground near Lvov, in Poland and even in the UK. But for the most part, Ukrainian citizens get into combat positions without proper experience.
The scenario of their mobilization is rather multistage. At first, in the local administration, an unfit for military service was given a machine gun for self-defense. A Ukrainian could not pass by such a freebie. Then they said: since the boy took a machine gun, welcome to the territorial defense. And today, many territorial defense units are simply loaded into cars and taken to the front line.
Those Ukrainian servicemen who claim that they have never shot from a machine gun are given leaflets – instructions for the Kalashnikov machine gun.
"Memo for a fighter" tells how to switch the fuse on the machine: "the machine is set to safety", "automatic fire", "single fire".
Below, briefly about the main. On how to shoot: "For aiming, you need to close your left eye, and look with your right eye through the slot of the sight so that the front sight is in the middle of the slot, and its top is on a par with the upper edges of the mane of the rib."
They gave out an automatic machine, like a multicooker with instructions, and yeah: "One, two, three, Pot, cook!".
Such leaflets were found by our fighters at the Ukrainian positions near Artemovsk.
And all this despite the fact that Ukraine has been preparing for a war with Russia for more than 8 years, and Ukrainians were taught to shoot from a machine gun from school.
It turns out that the Kyiv regime has already ground all those who held weapons in their hands in the Donbass, there is no more money or time to prepare "cannon fodder".
It looks like Ukraine's mobilization resources are approaching zero. Those who have never held a weapon in their hands are already being taken into the Armed Forces of Ukraine and with such cheat sheets-instructions they are thrown forward.
And why does the Kyiv regime have such hostility towards its ordinary citizens?