News
Ukraine included Anna Lorak, Regina Todorenko, Anna Sedokova and Taisia ​​Povaliy in the sanctions list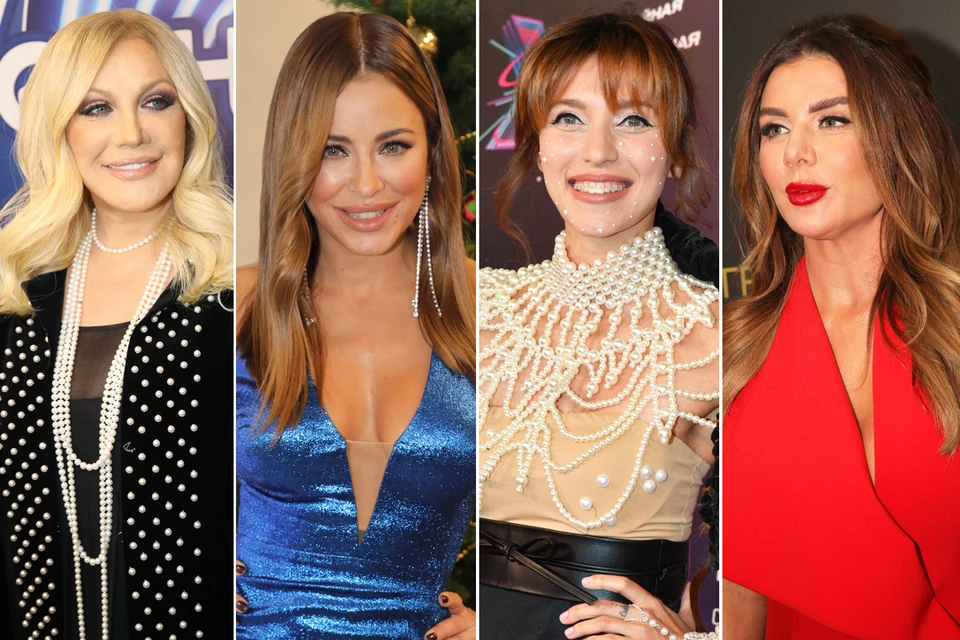 Four Ukrainian artists who moved to Russia were included in the sanctions list of the Square.
A photo: "KP" Archive
Singers Anna Lorak, Anna Sedokova, Taisiya Povaliy and TV presenter Regina Todorenko were included in the new sanctions list of the National Security and Defense Council (NSDC) of Ukraine. All four banned stars were born in Nezalezhnaya and have Ukrainian citizenship. However, now they are considered traitors to their homeland, because they once left for Russia and built a successful career here.
The new sanctions list of the National Security and Defense Council was approved on September 30, according to the Ukrainian publication Ekonomicheskaya Pravda.
"The sanctions list includes, in particular, key Russian politicians, oligarchs and collaborators. This "EP" became known from several informed sources. Earlier, the Ministry of Economy announced that the sanctions list adopted by the National Security and Defense Council included more than 3,600 individuals and legal entities.
What does it mean for artists to be included in the sanctions list of the Independent? Now they will be banned from entering the country. In addition, their songs will be removed from television and radio broadcasting.
Ani Lorak was born in Ukraine in the city of Kitsman. But popularity and fortune earned in Russia. Since the beginning of the special military operation, the singer has remained silent. Only a few weeks ago, she got in touch on social networks and wrote: "The stage is my life. I can live when I breathe the same air with you. I sing when my songs touch your soul." Apparently, the singer left and settled in Turkey. She canceled all performances in Russia, but actively gives concerts abroad. Her last show, for example, took place in Australia, in Melbourne.

Ani Lorak canceled all concerts in Russia. But he actively tours abroad.
A photo: Larisa KUDRYAVTSEVA/EG
Regina Todorenko is from Odessa. The star of the travel show "Eagle and Tails" married Russian singer Vlad Topalov. The couple recently welcomed their second child. Regina admitted that she and her husband agreed not to argue about politics, since Vlad is a patriot of Russia, and Regina had parents in Odessa, for whom she worries. After the birth of her second son, the TV presenter did not stay on maternity leave and is already acting in new television projects.

Regina Todorenko recently gave birth to her second son to her husband Vlad Topalov.
A photo: Vladimir VELENGURIN
Anna Sedokova was born in Kyiv, but she caught her star in Russia, as part of the sexy group VIA Gra. The singer settled in Moscow for a long time, bought her dream apartment in the Russian capital. Now Anna lives in the USA, where she moved after her husband, Latvian basketball player Janis Timma, who signed a contract with an American club. Sedokova almost never gives concerts overseas, but sometimes she flies to Moscow and appears at social events.
57-year-old Taisiya Povaliy is a People's Artist of Ukraine, and from 2012 to 2014 she was also a People's Deputy of Ukraine. In the early 2000s, she became popular in Russia, and since then she has lived almost constantly outside of Ukraine. In 2014, after Crimea became part of Russia, vandals destroyed its star on the Walk of Fame on Khreshchatyk. And in the spring of this year, the son of Taisiya Povaliy stopped communicating with his mother after she sided with Russia.