News
Ukraine demands an international investigation and expects a list of victims from Russia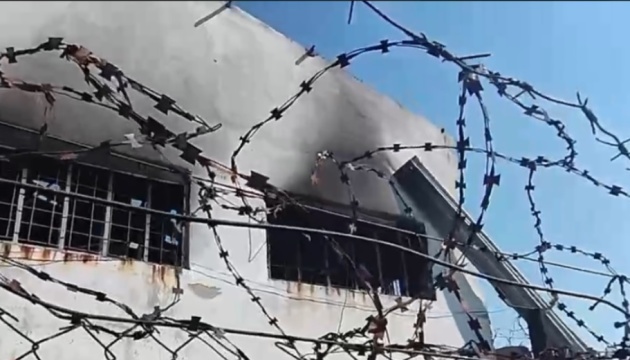 Russia must provide lists of Ukrainian defenders killed and wounded as a result of the terrorist attack in Olenivka.
About this in Telegram said the Coordinating Headquarters for the Treatment of Prisoners of War, Ukrinform reports.
As noted, on July 29, the headquarters turned to the representatives of the enemy with a demand to provide lists of all the dead and wounded as a result of the terrorist attack.
"All the wounded must receive proper medical care, and the bodies of the dead soldiers must be returned for proper burial. At present, representatives of the occupier have not given any response to the appeal," the message says.
The headquarters calls on the International Committee of the Red Cross and the UN, which acted as guarantors of the preservation of the life and health of Ukrainian prisoners of war, to immediately initiate an international investigation into the crime and seek punishment for all those involved. The need for an international inspection to verify the conditions of detention of Ukrainian prisoners of war is also noted.
"The crime that took place in Olenovka grossly violates international law, national laws and norms of human morality. The punishment for all those involved in planning and committing a terrorist attack should be the most severe and inevitable," the headquarters said.
At the same time, it is emphasized that "despite this indicatively cruel crime of executing Ukrainian defenders, the Coordination Headquarters continues to work on the exchange and return of Ukrainian defenders home."
Earlier, Verkhovna Rada Commissioner for Human Rights Dmitry Lubinets said that he had submitted a request for information on the lists of the dead Ukrainian soldiers in Olenivka, but at present these lists have not been received at the Ombudsman's Office.
Read taalso: Families of Azovstal defenders ask the world to condemn the murder of prisoners of war in Olenovka
As reported, according to the General Staff of the Armed Forces of Ukraine, the Russian military deliberately fired on the colony in Olenivka, where there were Ukrainian prisoners of war.
According to Ukrainian intelligence, the murder of Ukrainian prisoners in the temporarily occupied Olenivka, Donetsk region, was carried out by mercenaries from the Wagner private military company.
More than 50 captured Ukrainian defenders were killed.
The patronage service of "Azov" stated that it was checking the list of the dead and wounded in Olenovka, which was posted by the Russians.
Photo: screenshot of the video of the Russian Telegram channel