News
two civilians were killed, six were injured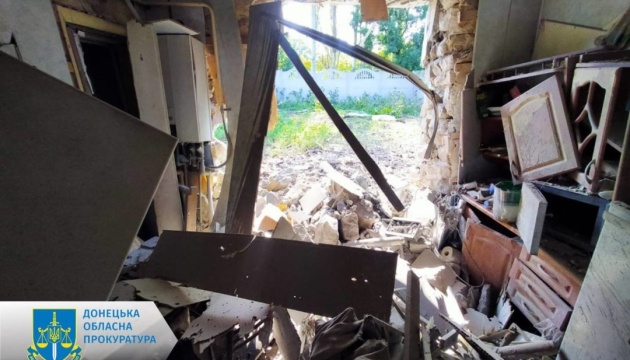 Law enforcers opened criminal proceedings due to shelling by Russian troops of the city of Toretsk, Donetsk region, as a result of which two civilians were killed and six more were injured.
According to Ukrinform, the Prosecutor General's Office announced this in Telegram.
Pre-trial investigation is carried out on the fact of violation of the laws and customs of war (part 2 of article 438 of the Criminal Code of Ukraine).
It was established that on September 22, troops of the Russian Federation fired mortars at Toretsk, hitting a two-story house, a shop, private houses and a car.
According to the investigation, as a result of enemy shelling, two civilians – a woman and a man – were killed, six civilians were injured of varying severity, including a 15-year-old girl.
As Ukrinform reported, on the morning of September 22, Russian troops fired upon Toretsk, damaging the building of the prosecutor's office. As a result of enemy shelling, a policeman was injured.
NEWS
NEWS
NEWS
NEWS
NEWS
NEWS