News
Turkey offered its Troy payment system to Russian tourists instead of Mir: How to use it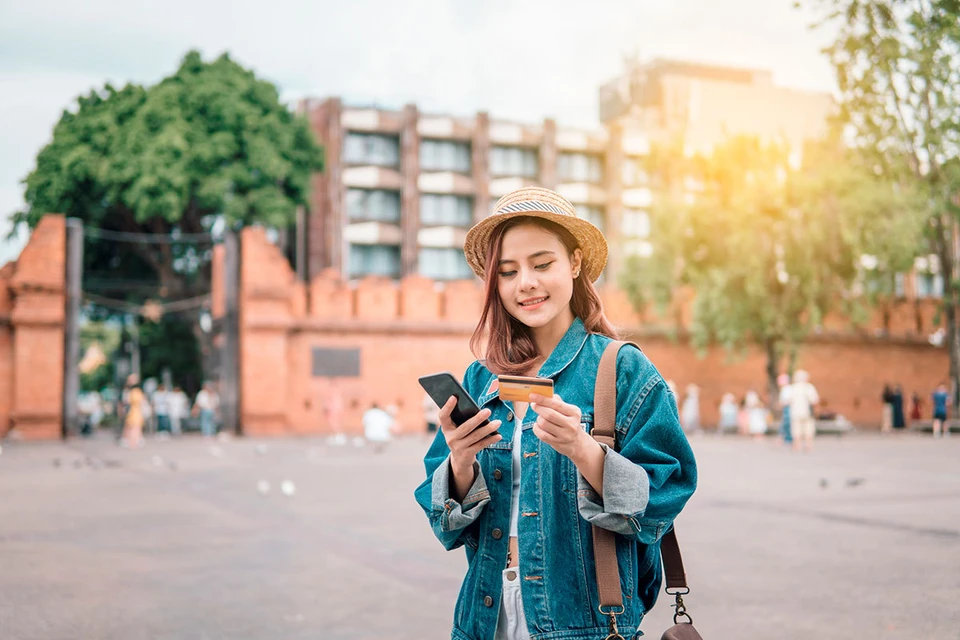 Ankara offered Russians vacationing in Turkey to use the Turkish payment system Troy.
A photo: Shutterstock
"Peace" in Turkey rested in peace. At the end of September, all Turkish banks stopped accepting cards from the Russian payment system in order not to fall under US sanctions. Visa and MasterCard cards issued in Russia have not been working since March, and buying cash in Russia today to go abroad with it is not an easy task …
On the Antalya coast, meanwhile, the velvet season is in full swing, + 25 … + 28, tourists in bulk. And in the future, if the planet Nibiru (or something else) does not explode, millions of Russians will fly to Istanbul and Alanya every year. But how to pay?
And now an alternative loomed on the horizon: Ankara offered the Russians to use the Turkish payment system Troy. Our Central Bank is still considering.
Will the Turkish proposal be accepted? Financial analysts do not exclude this. Now, in the face of tough sanctions, the Russian authorities should seize every opportunity to prevent the country and its citizens from being isolated.
So, let's say the Russian authorities agreed. What awaits in this case our tourists and businessmen who are going to Turkey? We answer the main questions.
How will it work?
Turkish media reports: "With the approval of the Central Bank of the Russian Federation, if Russian banks that are not under US sanctions accept Troy or open accounts with Turkish banks operating in Russia and receive a card integrated with Troy, Russian tourists will be able to make purchases with these cards in Turkey".
Vasily Solodkov, director of the HSE Banking Institute, explains: if Russia accepts Turkey's offer, the system will work for us in the same way as the Chinese UnionPay. Russian banks will connect to Troy and will be able to issue the corresponding bank cards. If you are going to Turkey – come to the bank, get such a card, put rubles on it. And voila – you can pay in Turkish stores and withdraw money from local ATMs.
Can I use this card to book a hotel in Turkey or buy air tickets?
The question is open. The Turkish media write that the Russians "will be able to pay for accommodation and transport from their country through an online system." But how it will work – through mobile applications or websites of Turkish banks, is still unclear. The issue of bank commissions for payments on Troy also hung in the air. As with the price of issuing the card itself. For comparison, getting plastic from the Chinese UnionPay payment system in a Russian bank costs from 5,000 rubles.
Other countries accept Troy cards
In open sources, I did not find a list of countries where Troy is accepted (except for Turkey itself, of course). By the way, Troy is not very popular in the 80 millionth Turkey itself. The payment system itself was launched in 2016. Its market share is about 4%. And users – 12 million. Not much. So it is not surprising that Turkish bankers want to expand their influence on the principle of "ours and yours."
Will sanctions be imposed on her?
The payment system was created in Turkey and is fully controlled by the Turks. Therefore, on the one hand, it is difficult to put pressure on it with sanctions. On the other hand, according to experts, Troy cooperates with some American systems. Therefore, there are still levers of influence.
"The US will find a way to put pressure on Troy-friendly banks not to accept these cards," says Vasily Solodkov. – The global financial system is tied to dollar turnover. There are practically no banks where there are no dollars.
But let's wait and see. The Turks also understand the risks, and when they offered us to use the Troy, they should have thought about the American intrigues in the first place.
How else to pay in Turkey
In addition to cash, you can come to Turkey with rubles. Although the option is not the most reliable: they are accepted at a lower rate and not in every city you can find such an exchanger.
Also, many Turkish banks accept cards of the Chinese UnionPay payment system issued in Russia.
You can also get a Turkish bank card. But not everyone. According to the reviews of our tourists and emigrants, Denizbank, Ziraat and Vakif banks are ready to open accounts for Russians. True, they mostly ask for a deposit for this – from 10,000 liras (about $700) to $10,000, which is deposited into the account and blocked for a month. Having a Turkish account, you can transfer money from Russia to it using the SWIFT international transfer system and pay calmly.
True, many Russian banks have been disconnected from SWIFT, while others charge a large commission. But that's a completely different story…