News
Transformation Valya Carnival: The star of "Tik-Tok" does not want to be old like Dolina and Drobysh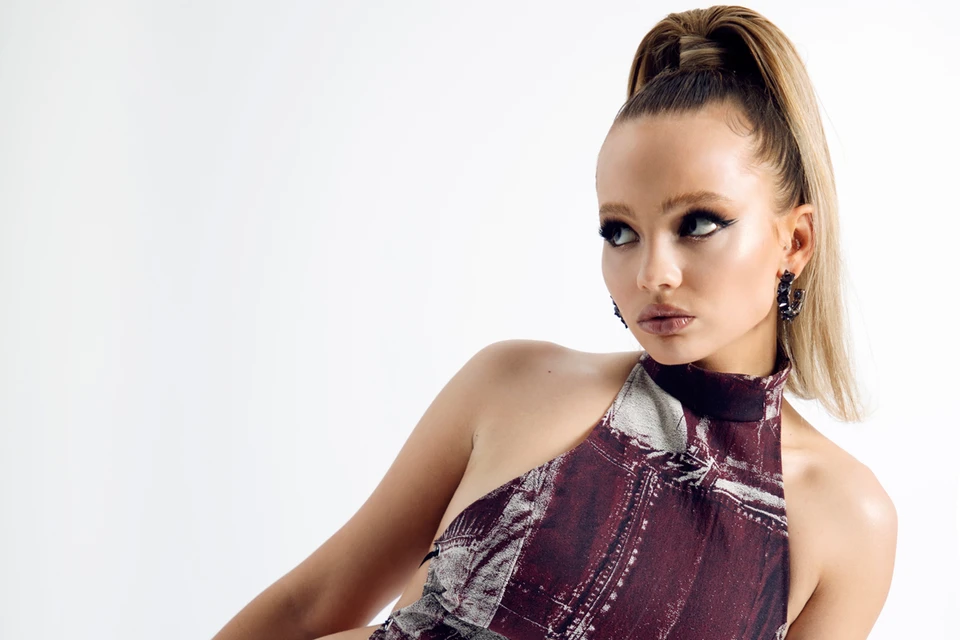 Vali Karnaval's debut song "Psykhushka" has already been listened to on Youtube 69 million times
A photo: Personal archive
A year and a half ago, fate brought Larisa Dolina and Valya Karnaval face to face. One is a people's artist, who has both a professional diploma and many years of experience behind her. The other is a young TikTok star, who even dropped out of college, but who for some reason is wildly popular with teenagers, including as a singer. Larisa Alexandrovna was outraged by this: how can you sing without learning vocals ?!
Time has passed. Valya Karnaval's debut song "Psykhushka" has already been listened to on Youtube 69 million times. She also became an actress – on the TNT channel since October 31, the 2nd season of the series "Vacation" with her participation has been going on. And Vali has no acting education either! Age-old bonds are cracking before our eyes: what will happen to our youth if all the boys and girls also quit studying, cherishing the hope of breaking out into people and so on?!

On the TNT channel from October 31, the 2nd season of the series "Vacation" has been going on.
But it turned out that, despite 1.4 billion (!!!) likes on Tik-Tok and the fame that Larisa Dolina could not even dream of at the age of 20, Valya Karnaval looks at life quite soberly. In particular, right now the girl is getting a higher education.
"But in no case do not cut in the heat of the moment," she addresses the fans in an interview.TV program". – Right now I'm studying at the RANEPA – anyway I came to higher education. You need to study, read poetry, plays, visit museums, go to ballet. It's wrong when a child tells his parents: that's it, I won't study, I'll do something on my own!"
At which faculty she gnaws at the granite of science at the prestigious Russian Academy of National Economy and Public Administration, Valya prefers not to spread – so that fans do not accidentally come there to guard her. Obviously, she studies in absentia.
In addition, Valya is privately studying acting: she would not have been able to study at the theater during the day due to being busy. In addition, he takes vocal lessons. So Larisa Dolina would certainly change her attitude towards her.
By the way, Karnaval has no negative emotions towards the people's artist – she says that the biography of the singer causes her great respect. He also doesn't hold a grudge against producer Viktor Drobysh, but he once called her a "garden scarecrow".

The 20-year-old blogger and singer, scolded by the masters of the stage, went to study at the university
Although she admits that it was not easy for her to survive unfair criticism and insults. "This side of the hate is the heaviest," Carnaval says. – In my understanding, the adult backbone should support and instruct the young. But I have no resentment." But it was a vivid negative example: "There is a clear understanding of how I will not behave in old age." The girl sent gifts to both offenders – small Hawaiian four-string ukulele guitars. Unrequited.
Valya Karnaval grew up in a poor family in the Rostov region. She became famous at the age of 17, shooting videos for social networks. Soon the Russian Forbes already wrote about her – as a bright representative of successful, including financially, Russian youth. Having earned the first big money, she spent it on a car for her parents. On November 11, she will turn 21 years old.