News
Todorenko, who gave birth three months ago, starred in underwear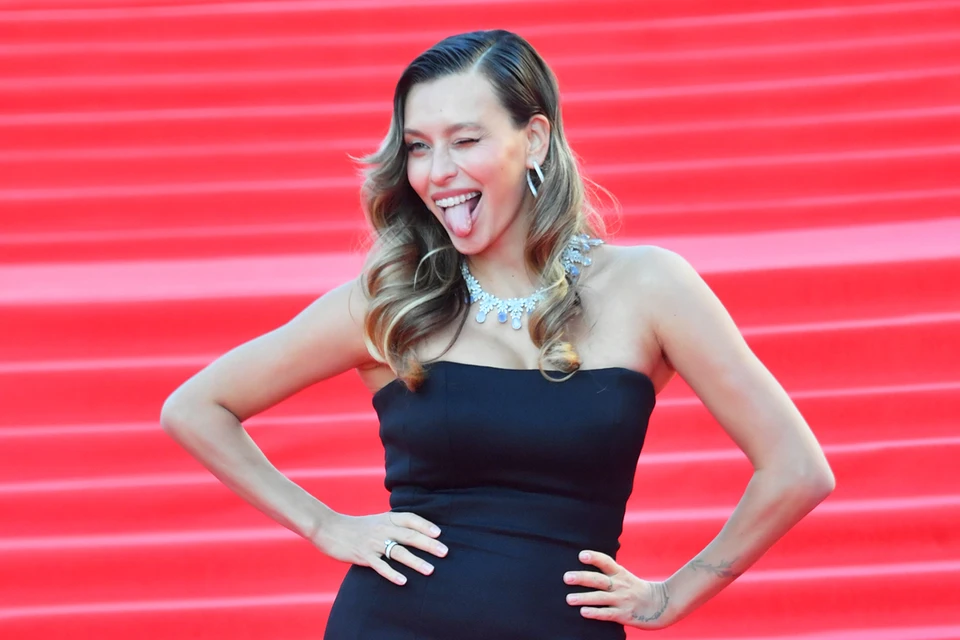 Regina Todorenko.
A photo: Vladimir VELENGURIN
Regina Todorenko became a mother three months ago: the TV presenter gave birth to her husband Vlad Topalov's second son. The young mother did not stay long on maternity leave – she is already flying to the shooting with might and main. In social networks, Regina revealed her current weight and told how she managed to quickly get in shape.
On her page, Todorenko published a picture in her underwear, showing a thin waist and a flat stomach. The TV presenter proudly declared that she was one of those women who "leave the hospital like a slender, graceful doe." According to Todorenko, in order to quickly bounce back, she went in for sports five times a week. True, she has not yet managed to return to pre-pregnancy weight.

The TV presenter starred in underwear, demonstrating a slender figure. Photo: social networks.
"Control weighing. After the second birth, I quickly got into shape, but I could not overcome the 61 kg barrier, although I worked out for four hours five times a week. And today the weight is 59.8 kg. Another 3 kg and I will be in pre-pregnancy weight, "the Eagle and Tails star said.
A month after giving birth, Regina went to work. But even on business trips, she now flies with the baby, as she breastfeeds the baby. The first son of Todorenko and Topalov Misha was born in 2018 in Moscow, in the city clinical hospital No. 29. When the TV presenter was due to give birth to her second child, she arranged a home birth. Regina then lived in Bali and decided to completely trust Mother Nature. Vlad Topalov did not dissuade his wife, and was even present at the birth. As a result, the TV presenter gave birth to a second child in the bath. Her eldest son watched the birth of his mother, which touched Regina very much, but shocked the public when the young mother told about it on social networks. The youngest son of Regina and Vlad was born on July 9. The couple named the child Mir.

Regina revealed her current weight – 59 kilos. Photo: social networks.
To train to exhaustion in order to quickly lose weight, Regina decided for a reason. She needed to quickly recover from childbirth for the sake of a new project. In social networks, Todorenko announced that she would star in the Ice Age show. Training and performances on the ice take a lot of energy and require good physical condition. But this does not scare the young mother.
According to Regina, she received an offer to participate in the show 10 days after the birth of her second son. The TV presenter, without hesitation, agreed. In the Ice Age, Todorenko will be paired with figure skater Alexander Enbert. Filming of the program started on October 6. Regina came to the ice rink with her little son.