News
To get to the shooting, Anatoly Papanov crossed the Moscow River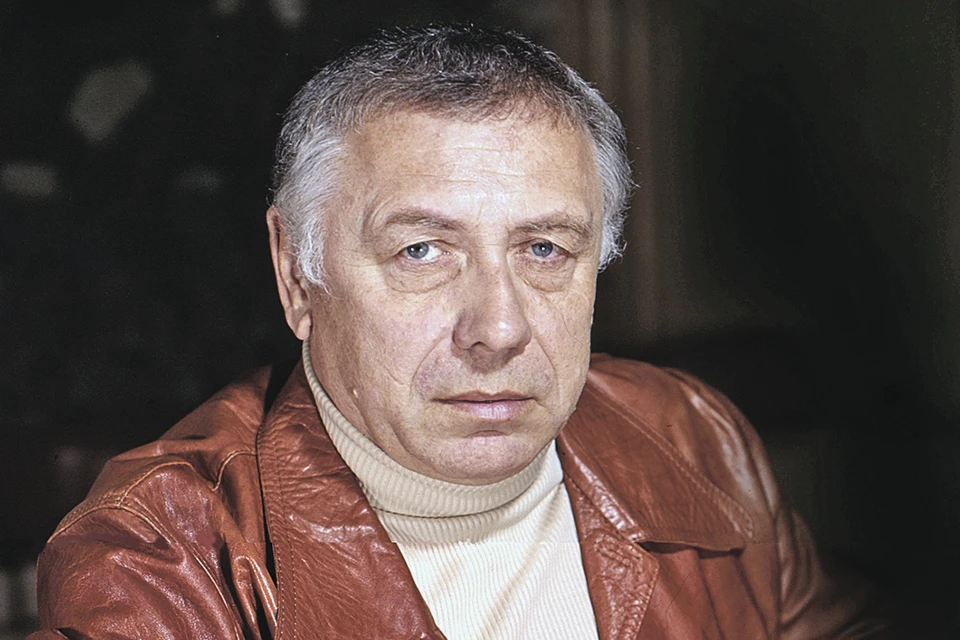 People's Artist of the USSR lived only 64 years, but managed to play many of the brightest roles.
A photo: GLOBAL LOOK PRESS
We do not remember Anatoly Dmitrievich Papanov as a young man. And it is strange to imagine that once in the theater he played (though not very often) stately handsome men, heroes-lovers. Unfortunately, he came to the cinema very late – when he was under forty. And only at this age did he truly reveal himself as an artist – amazing, versatile. There is nothing in common between his Lelik from the "Diamond Hand" and obstetrician Bondarenko from "Children of Don Quixote", between Kisa Vorobyaninov from "12 Chairs" and Dubinsky from "Belorussky Station". It was a sin for him to complain – he played in dozens of films. He lived only 64 years, but managed an incredible amount.
On a purely human level, he was incredibly charming. All colleagues recalled that the three sides of his personality were modesty, love and creativity. And above all – incredible modesty.
"PEOPLE GOT IN ONE NIGHT"
In fact, it would be more accurate to say that he started acting in films as a young man – and appeared in big films such as "Foundling", "Lenin in October" … It was just that they were roles in extras, his name was not mentioned in the credits. Sixteen-year-old Papanov lived near the Sportivnaya metro station, and he had to swim to the other side of the Moskva River, where the studio was located (he held his pants in his hand held high up). It was just an hour's walk to the nearest bridge – it was easier for him to swim.

Photo: Frame from the film "The Living and the Dead"
And then there was the war. He was then 19 years old – and before his eyes, his comrades were being torn apart by shells. Of the hundreds of young people of the Papanov generation, three returned home from the front. "I saw how they sat down in one night. I used to think that this was just a literary device, it turned out – no. This is a method of war … "- he said in an interview. He was seriously injured: his foot was literally mutilated by the explosion. But everyone who was next to him was killed by this explosion.
Papanov was commissioned, and he went to work in the security of the People's Commissariat of the Pulp and Paper Industry, for "disabled work." "The stone lay on the heart from the consciousness of its inferiority …" – he recalled many years later. But, fortunately, Anatoly did not stay in the guard – he went to enter GITIS. And the foot – with two toes torn off and a cut off heel – then all his life brought him a lot of suffering. But he was able to learn how to play football, dance – and, of course, go on stage and set without a cane.
"LELIK – PRIMITIVE IMAGE"

Photo: Frame from the film "The Diamond Arm"
For the discovery of Papanov as a film artist, we should be grateful to Eldar Ryazanov. He first tried him for the role of Ogurtsov in Carnival Night – but Papanov, with his little experience in filming, noticeably outdid it, and Ryazanov preferred Igor Ilyinsky. And in the early 60s, he literally dragged Anatoly Dmitrievich to the shooting of the film "Man from Nowhere". The picture, alas, was not liked by someone from the leadership, it was removed from the screens. But it was impossible not to notice Papanov, who played as many as four roles.
And almost immediately after that, he played Serpilin in The Living and the Dead – a powerful, dramatic role and very close to him, a front-line soldier. By the end of the 60s, he was already one of the most beloved actors in the country. And the most popular role of Anatoly Dmitrievich, of course, was Lelik – a character from the "Diamond Hand", which he himself did not like at all: "I conceived a grotesque character, frontal and primitive. I am dissatisfied with what happened in the film … It's a shame that the audience often remembers this particular one among my other works … "

Photo: Frame from the film "Beware of the car"
Yes, he much more appreciated the role in the film "In the City of S." according to "Ionych" (he idolized Chekhov). Or in the family drama "Our House", where he played a simple hard worker named Ivan Ivanovich Ivanov. He also dreamed of the roles of Karenin, Tartuffe, Richard III, King Lear, in which, no doubt, he would be great. But his "primitive grotesque" shocked the entire Soviet Union.
And we have not yet remembered the Wolf from "Well, wait a minute!". Director of "Well, wait a minute!" Vyacheslav Kotenochkin recalled: "Do not forget Papanov's distressed face when, in the role of the Wolf, he discovered only two words …" Another one was added to the remark – "hare". And these three words – "Well, hare, wait!" – he said for years, with different intonations, never repeating himself.
"NEXT – I…"

Photo: Frame from the film "12 Chairs"
He also sang very well. The superhit "Tell me, Snow Maiden, where you were" will not be forgotten by any child who grew up in the USSR. And in 1983, Papanov recorded "The Song of the Walruses" for some kind of TV show, a clip was shot on it, in which he cheerfully rubs himself with snow near an ice hole. And this video then began to look ominous: it was cold water that brought him death.
In August 1987, he returned to Moscow from the filming of the film Cold Summer of 1953. Hot water was turned off in his apartment. And Papanov wanted to take a shower, and he stood under the ice water. Most likely, this provoked a fatal heart spasm. His daughter Elena Papanova, also a wonderful actress, recalled: she was with her husband in the country and suddenly found out that her father could not be found anywhere. We arrived in Moscow. The son-in-law of Anatoly Dmitrievich, realizing that the door to the apartment was locked from the inside, climbed through the neighboring balcony. He broke the window on the balcony – and immediately heard the sound of water pouring in the bathroom. And a few moments later I found the body of the actor …

Photo: Frame from the film "Belorussky Station"
Nobody will forget that August: Andrei Mironov died a few days later. With Papanov, he had brilliant duets both on stage and in the cinema. Upon learning of the death of a friend, Mironov said: "I will be next." And became. No one then guessed that these two deaths were the beginning of the end of great Soviet cinema…
MAIN FILMS
"The Living and the Dead" (1964)
"Beware of the Car" (1966)
"Diamond Arm" (1968)
"Belarusian Station" (1970)
"12 chairs" (1976)