News
Tinkoff launched a preferential digital mortgage for new buildings: how to get it and what documents are required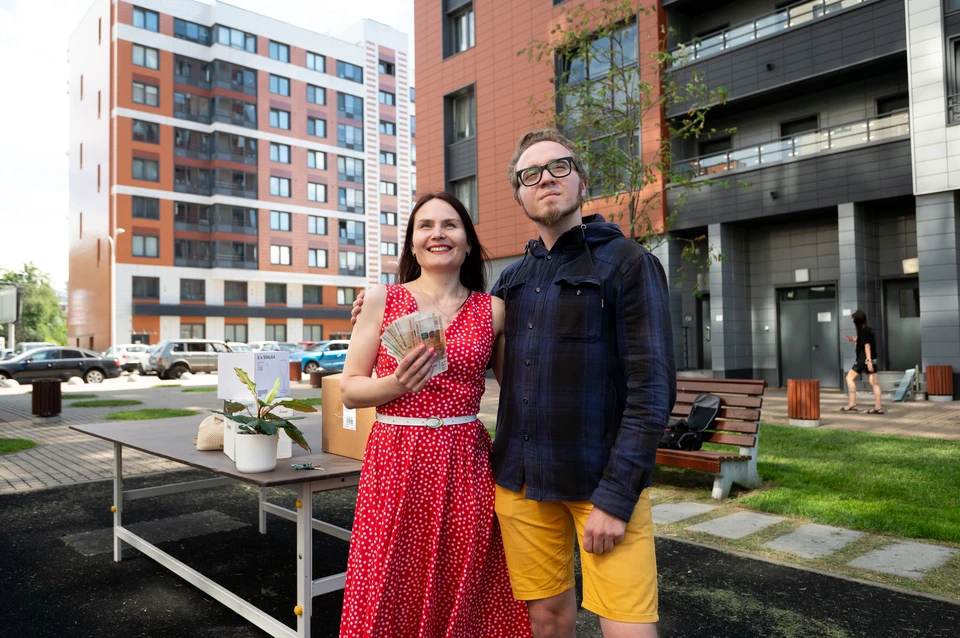 Tinkoff launched a digital mortgage for new buildings under the state support program. A loan for the purchase of housing from developers can be obtained at a reduced rate of 6.7%.
Recall that a preferential mortgage loan under the state program is issued for a period of up to 30 years. The maximum loan amount in Moscow, St. Petersburg, Moscow and Leningrad regions is 12 million rubles, in other regions – 6 million rubles. The minimum down payment is at least 15% of the loan amount.
Under the preferential mortgage program, you can purchase any apartments from the developer, provided that the sale is carried out through an escrow account and the facility is being built within the framework of 214-FZ.
So, what you need to do to get a preferential digital mortgage from Tinkoff:
• An application for a mortgage loan is made by the developer. You can submit it both at the sales office and remotely. The whole process will take no more than 5 minutes.
• To issue a loan, Tinkoff needs a minimum of documents: a passport and SNILS. A work book or a 2-NDFL certificate, which are usually requested by banks, will not be required.
• After the application is completed, within a few minutes the bank gives an answer. If the decision is positive, the developer draws up a contract for participation in shared construction, and the client applies for opening an escrow account with a bank.
All mortgage transaction documents are signed in a separate Tinkoff Signature application (you can download it from the AppStore or Google Play). Documents are sealed with an enhanced qualified electronic signature (ECES), which the bank will issue remotely. The representative of the bank will bring to the client an application for registration of UKEP at a convenient time and place.
Another plus of the Tinkoff digital mortgage: the bank will accompany the real estate purchase transaction at all stages, including interaction with Rosreestr. The client does not even have to go to the MFC. The bank will independently and free of charge send a package of documents for state registration and safely carry out settlements on the transaction. You will also not have to pay for opening a letter of credit for settlements under the transaction.
Mortgage payments can be made through the Tinkoff mobile app or online banking at tinkoff.ru. If the borrower was not a Tinkoff client before applying for a loan, the bank will issue a card for him and bring him to the specified address for free. The account can be replenished through a Tinkoff ATM, as well as with the help of bank partners.
– We continue to digitize mortgage lending, we started with refinancing, and now we have connected the opportunity to purchase housing in a new building, as we see great demand from customers, – He speaks Head of Tinkoff Ipoteka Alexander Lobov. – Mortgage from Tinkoff is a two-sided win-win. Clients quickly receive a solution and assistance in the transaction process without additional unexpected costs. Developers – access to a large Tinkoff client base, simple and quick connection to our technologies without requesting documents, agreeing on objects and contracts for participation in shared construction.
According to Alexandra Lobovasoon Tinkoff also plans to start issuing mortgage loans in the secondary market.
More than 200 developers across Russia have already joined the Tinkoff digital mortgage, including the largest companies in the field of residential real estate construction: A101, Ak Bars Dom, Inteko, Kortros, Karkas, KM-Invest, Monolit ", "Aircraft", "Country", "Uni Stroy", "Forum Group", "South Stroy Imperial", Dogma and others. The first transactions for the purchase of apartments in residential complexes in Moscow and St. Petersburg have already been completed.