News
"This is not Munich-2, this is Moscow-1": What does Vladimir Putin's speech mean on September 30, 2022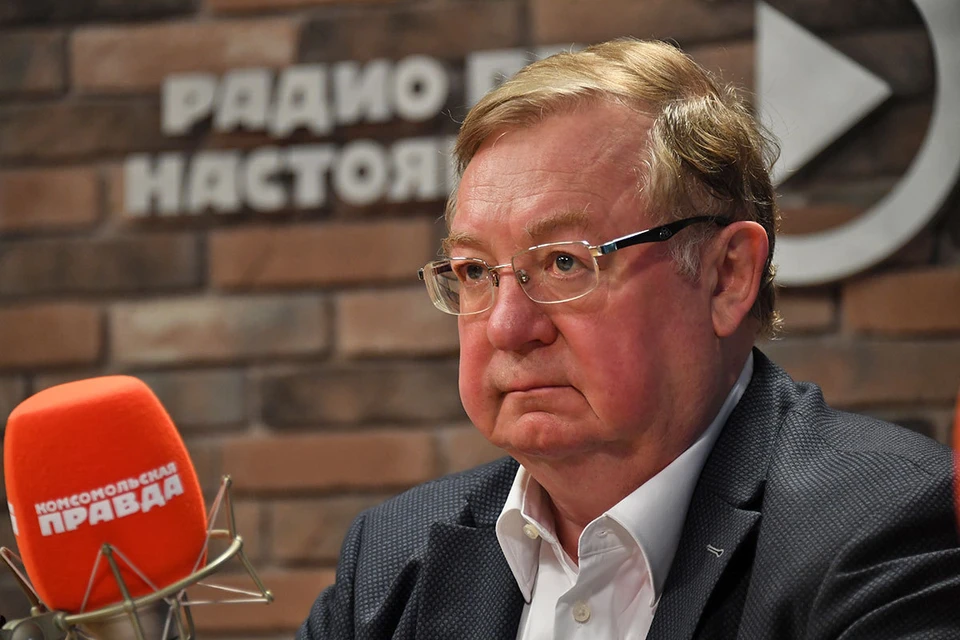 Former Prime Minister of Russia Sergei Stepashin
A photo: Ivan MAKEEV
… – Sergey Vadimovich, we all listened carefully Vladimir Putin's speech. (Or an appeal – as many people think.) Such a very serious work. And the first feeling was that this was Munich-2, only stronger, stronger. What comparisons do you have?
– Why Munich-2? This is Moscow-1. This is our answer to Chamberlain, if we recall that story.
In fact – yes, indeed, very harsh assessments, but completely fair.
And, if then, in Munich, in 2007, there was a great hope that they would hear us, as they say … (By the way, few people remember, but Angela Merkel once said in her memoirs that Vladimir upset her the most Putin when he suddenly remembered the Soviet Union.)
– Oh, I didn't know about that!
– The Germans thought that they had finally "beaten" us. After all, the president spoke then not about the political system, but about a country that immediately lost 25 million Russian people who ended up abroad. And not only Russians…
Let's go back to September 30, 2022.
– Today we are going through a very difficult and at the same time very important stage.
If everything was clear enough with Crimea and the reunification happened quickly, here we have to return our fellow citizens …
– And our territories.
– … with weapons in their hands, as they say.
Well, the president once again stressed: now, my "friends", you will fight (if you fight, of course) with Russia, and not with Donbass, Luhansk and Novorossia.
Well, let them hear.
– With the arrival of the DPR, LPR, Kherson, Zaporozhye regions, our population will exceed 150 million, and plus somewhere around 120 thousand square kilometers, the country will receive new territories. If all this is taken into account, is Russia stronger, yes, has it become more powerful, or was it already strong?
– Stronger we have become psychologically. Because we did return the Russian people to the Russian world.
They waited for this for a long time, and in the end, perhaps, they did not quite believe it.
You noticed that even now people from Zaporozhye wanted to come to us, these monsters killed civilians.
In general, this is real terrorism.
It's not about arithmetic, Sash. We have become stronger Russian spirit, as they say.
This is perhaps the most important thing in this story.
– I agree with you.
– It was possible to do nothing, we lived well, and would live in different apartments, in different republics of the former Soviet Union and the Russian Federation. What, in fact, was expected of us.
But then it would not be Russia.
No, we have become stronger in spirit, I think. And then we have to work, which we have talked about many times.
Do not sit on a bench, do not chew seeds, do not rely on the International Monetary Fund and its recommendations. Enough! We must build our industrial policy. Sasha, I've been talking about this for 20 years.
– Yes, I know .. Sergey Vadimovich, I wonder how this speech will be perceived in Odessa, in Nikolaev, what do you think?
– I'm afraid that they won't show it, but of course they will look on the Internet.
– It is a fact.
– Well, with Odessa and Nikolaev, I think it's understandable.
Although, Odessa was seriously washed away by the Nazis, there is a kind of leadership there.
As for Nikolaev, well, they will wait until we come back to them for release.
It's time for them to think for themselves, including in Kyiv at last…
– It seems to me, in fact, that Moscow-1, as you say, did not put Kyiv in its place so sharply and openly. This is how many understood: end the war, otherwise it will be bad. How can they perceive it?
– Kyiv has nothing to do with it, Vladimir Putin today "sent a letter" to Washington, and not even to Biden, who, in my opinion, does not understand where Kyiv is, where Ukraine is, what this country is in general.
Our president sent a signal to the US State Department. And Zelensky…
Well, completely dependent person, what are we talking about? I don't feel sorry for him, of course, but a comedian is a comedian. I would like to say a few more words about him, but it is inconvenient.
– What about the Washington Regional Committee or the Washington Central Committee?
– In fact, it is very important how the elections to the US Congress will end in November, which party will win. And then it will be necessary to talk with the strong.
We talked with Kennedy when Khrushchev was there. We talked with Nixon when Brezhnev was there. We talked with Clinton and Bush…
– Prime Minister Stepashin, Prime Minister and President Putin were talking.
– We must be heard. And – take strong. I have no doubts here.
And then, you know, now, I think the Germans should scratch their heads. When they "thrashed" on Potok-1, 2, it is clear who …
And the American intelligence services worked so rudely that I really feel sorry for them, these guys, the poor fellow right there.
– Come on… The Germans, you mean, or the US intelligence agencies? Who do you feel sorry for?
– You know, my mother, thank God, is alive. The most terrible was the end of the 41st. Well, winter from the 41st to the 42nd, when there is no heat, nothing else.
I do not want to draw an analogy, but the Germans will now feel what it is like to be cold and – there is no hot water. (They relaxed a little.) And then it will become clear what will happen to their position on the current chancellor of the FRG.
By the way, I want to thank Angela Merkel, who once sincerely said: "If Putin speaks, he does." Guys, at least listen to your chancellor.
– Former. By the way, how do you like the beginning of partial mobilization, these mistakes that Putin spoke about …
– I, as an officer, a colonel general who fought, do not want to discuss this topic.
– Well, what are your predictions about the special operation?
– This is no longer a special operation, this is a hybrid war of the State Department and Europe against Russia.
And what are our options?
– Yes..
– We have only one option – we must win. But not at any cost, but with intelligence, tactics and strong weapons.
– And such a question. What will happen to our economy, to our housing and communal services? (Sergey Stepashin – Chairman of the Board of Trustees of the Territorial Development Fund.)
– Sasha, let's wait until the budget is approved (for 2023. – A.G.), and then we will talk about this topic.
You decided to tie everything together. When the budget is passed, then…
– Good. Thank you.