News
"They are not a diaspora": What Tokayev said about Russians in Kazakhstan and the "Crimean scenario" in his country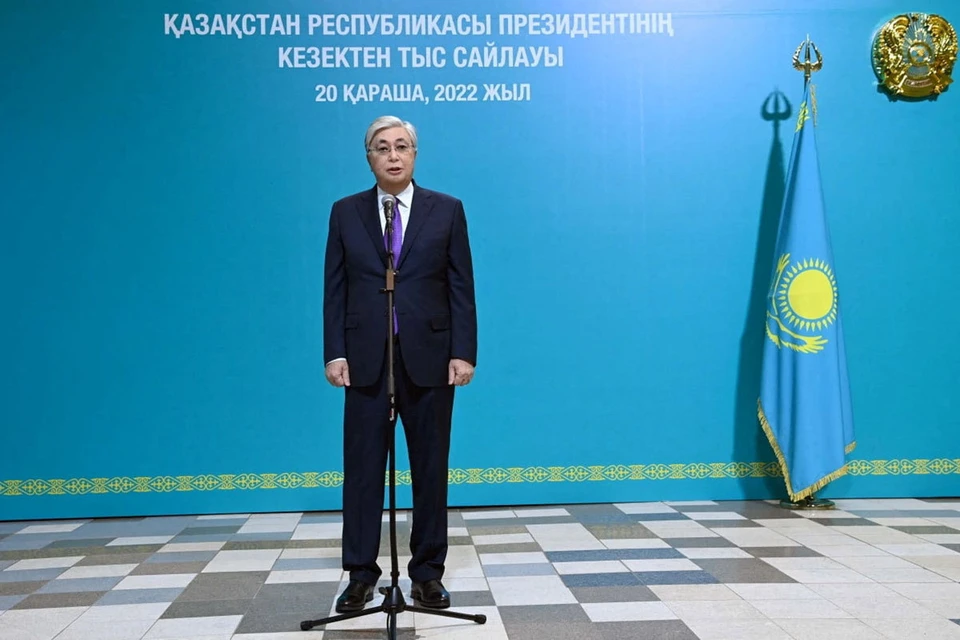 Kasy-Jomart Tokayev
A photo: REUTERS
Kasy-Jomart Tokayev, winning (according to preliminary data) in the presidential elections in Kazakhstan on November 20, he will become the head of the country for 7 years. The term is rather big. Many in Russia would like to understand – what can expect in Kazakhstan in these years, the millions of Russians living there? What does Tokayev think about the rights of Russians, the Russian language, about renaming Russian names to local ones. And, finally, about the likelihood of a "Crimean" or "Donbass" scenario in Kazakhstan?
Kassym-Jomart Tokayev answered all these questions to Komsomolskaya Pravda editor-in-chief Vladimir Sungorkin, KP policy editor Andrey Sedov, and KP Kazakhstan editor Viktor Kiyanitsa in 2020.
By the way, Tokayev admitted that he has been reading Komsomolskaya Pravda for 47 years! Perhaps that is why I decided to answer her rather sharp questions.
Here is what he said about Kazakh Russians.
"THEY ARE NOT A DIASPORA"
KP:
– How many Russians live in Kazakhstan today and how protected are their rights?
Tokaev:
– In fact, Kazakhstanis, regardless of their ethnic origin, consider themselves a single people, a single nation. There is no concept of "national minority" in Kazakhstan. More than 3.5 million Russians live in Kazakhstan, their share in the total population reaches almost 19%. Russians living in our country are an integral part of our people, they enjoy all the rights.
Recently, in one of the foreign analytical materials, I came across the wording "Russian diaspora in Kazakhstan". I warned our ideologues and analysts not to use such expressions, which fundamentally contradict the true state of affairs. Russians are part of our people, their contribution to the formation and development of Kazakhstan is huge and cannot be forgotten.
"NO GENERAL RENAME"
KP:
– Special correspondent of Komsomolskaya Pravda Dmitry Steshin traveled around Kazakhstan in 2019, spoke with Russian citizens of your country. Many of them noted such trends as the renaming of settlements, difficulties in finding employment for the Slavic population in the authorities.
Tokaev:
– There is no wholesale renaming. A number of settlements and streets are returned to their original names. Dissonant names, toponyms that reflect the realities of the Soviet era and are completely unpopular among local residents, for example, "Diesel locomotive" and "Prikanalnaya", are becoming a thing of the past.
The authorities do not set themselves the goal of completely removing Russian names. Most recently, the streets of Grigory Potanin (Russian geographer, publicist, researcher of Central Asia, – ed.) and Alexander Zataevich (Russian and Soviet musician, People's Artist of the Kazakh SSR, – ed.) appeared in Karaganda. I cannot agree with the statement about discrimination against those who want to enter the civil service. Representatives of Slavic and other ethnic groups today are represented in government institutions, parliament, maslikhats (local representative bodies – ed.). Russians make a significant contribution to the development of small and medium-sized businesses, industry, and agriculture. According to the Constitution, the Russian language is officially used in state bodies.
ABOUT THE "DONBAS" SCENARIO ONLY ANTI-WISHERS TALK
KP:
– On the other hand, Russians in Kazakhstan live compactly – in the northern and eastern regions. Some experts "make predictions" about a possible repeat of the Crimea or Donbass scenario in Kazakhstan.
Tokaev:
– Such forecasts of pseudo-experts have no serious basis. Rather, they are designed to destabilize the situation in Kazakhstan and undermine good-neighborly, allied relations between our states. Such forecasts can only be made by incompetent people, ill-wishers who sing along with other people's voices.
DOSSIER "KP"
Tokaev Kassym-Jomart Kemelevich was born on May 17, 1953 in Alma-Ata. Father is a writer-front-line soldier. He is considered the founder of the detective genre in Kazakh literature.
The President of Kazakhstan graduated from the Moscow State Institute of International Relations – MGIMO in 1975 and entered the service of the USSR Foreign Ministry. He was sent to work in the Soviet embassy in Singapore. In 1983, he completed an internship in China, after which he worked at the USSR Embassy in Beijing until 1991.
In 1992 he became the Deputy Minister of Foreign Affairs of Kazakhstan, and in 1994 he headed the Kazakh Foreign Ministry.
In 1999 he became the Prime Minister of Kazakhstan. In 2007, he was elected chairman of the Senate of the Parliament.
From 2011 to 2013, Kassym-Jomart Tokayev worked as Deputy Secretary General of the UN, Director General of the UN Office in Geneva.
Since March 20, 2019, the President of Kazakhstan.
READ ALSO
Three million Russians and a "window" to the world: 8 reasons why it is so important for Russia – who will become the president of Kazakhstan
The current president of Kazakhstan, Kassym-Zhomart Tokayev, according to exit polls, is gaining 82% of the vote. Lots of. We can say, reinforced concrete result. And this means that Tokayev will almost certainly remain the president of Kazakhstan for 7 years (details)