News
The wife of the commander of the regiment "Azov" urged to remember those who are still in captivity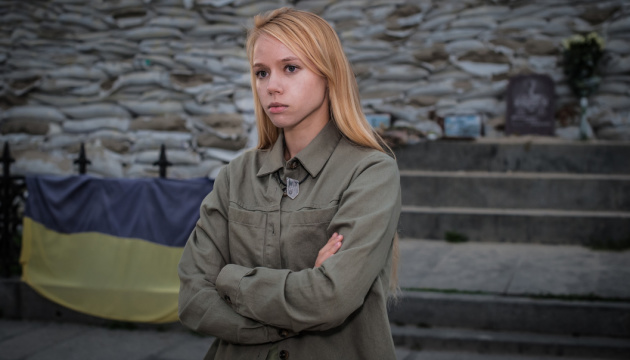 The wife of the commander of the Azov regiment, Yekaterina Prokopenko, urged to remember the defenders of Azovstal, who remain in captivity, and continue the struggle for their release.
She said this during press conferencesdedicated to the liberation of 215 "Azovites" from Russian captivity, Ukrinform reports.
"I believed and I want other women to continue to believe. Our fight for the lives of the captives is not yet over. Many women near me are still waiting for their courageous warriors, they are fighting and hoping that they will soon be able to see their husbands, fathers, sons, brothers. The victory is not yet final. We are waiting and fighting for all the other heroes," said the wife of Denis Prokopenko.
On behalf of the families of the returned fighters, Yekaterina thanked President Volodymyr Zelensky, the Main Intelligence Directorate, the Office of the President, the Ministry of Foreign Affairs and everyone who participated in this titanic work for the successful operation.
As reported, on September 21, as a result of the exchange, more than 200 Ukrainian defenders were returned from Russian captivity. Among them are five commanders of the Azov regiment, who will be in safe conditions in Turkey. People's Deputy Viktor Medvedchuk, suspected of high treason, and another 55 Russian military were returned to the Russian side.
Photo: Alina Smutko/Public