News
The West uses the dollar as a weapon: Mishustin called on CIS partners to switch to settlements in national currencies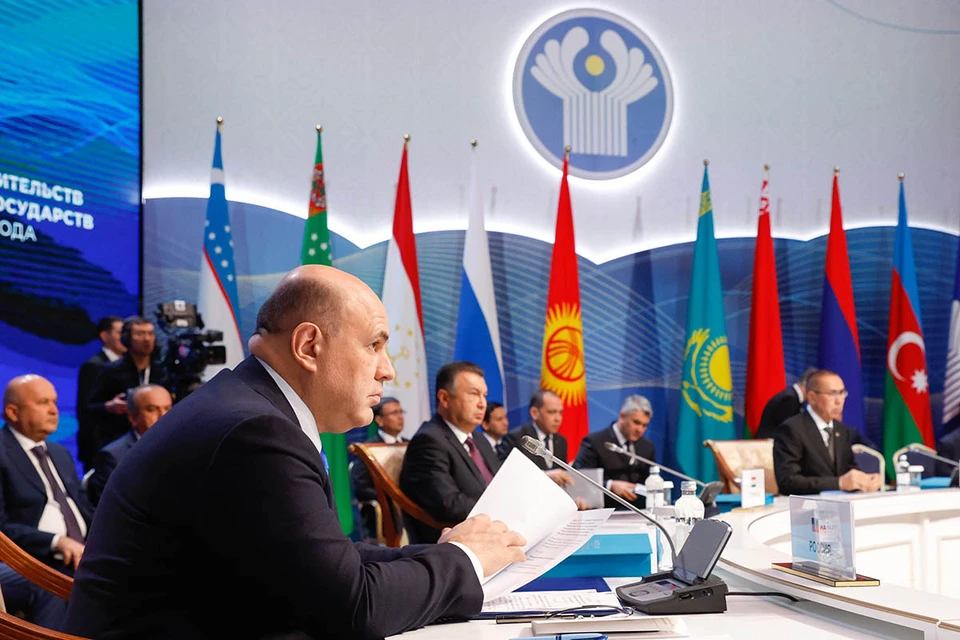 Mishustin called on the CIS countries to switch to settlements in the national currency. Photo: Dmitry Astakhov/POOL/TASS
On Friday in Astana, Mikhail Mishustin took part in a meeting of the CIS Council of Heads of Government. The meeting was attended by the prime ministers of Russia, Kazakhstan, Azerbaijan, Belarus, Kyrgyzstan, Tajikistan, Uzbekistan, as well as the vice-premiers of Armenia and Turkmenistan.
This is the second meeting of the CIS Council of Heads of Government this year. The previous meeting was held in May via video link. This time the premieres decided to meet "live". We discussed the deepening of cooperation in trade, science, the humanitarian sphere, in the technological and innovation fields. Last year, despite the sanctions, Russia's trade with the CIS countries increased by more than 30%, reaching $96 billion. In the first half of this year, trade increased by another 6%. Exports from Russia to the CIS countries increased by almost a quarter, while imports grew by 25 percent.
– Russia remains a reliable ally and trade partner. We are attentive and respectful of the interests of our closest neighbors, – said Mikhail Mishustin, speaking at the meeting.
The prime minister noted that the CIS has great potential and called for the completion of negotiations on a draft agreement on free trade in services and investment as soon as possible. According to Mishustin, this agreement will help protect the rights of investors and create a favorable investment climate.
Mishustin urged to strengthen technological independence and financial sovereignty in the CIS space, quickly switch to national currencies in mutual settlements and abandon the dollar.
"Using the dollar as a weapon, the West has generally discredited the institution of international financial reserves," Mishustin said.
As a result of the meeting, more than 20 documents on the development of cooperation in the CIS space were adopted.
Here is some of them:
– An agreement was signed on cooperation in preventing and responding to emergencies in the field of public health of a sanitary and epidemiological nature. As explained by the head of Rospotrebnadzor Anna Popova, the document is aimed at creating a common strong epidemiological shield in the CIS.
– The Interstate Radio Navigation Program for 2023-2026 was adopted. It should improve the safety of traffic, transportation of passengers and dangerous goods, reduce the time of arrival of ambulance and emergency teams, improve the environmental situation, and help in the fight against crime and terrorism.
– The plan for holding the Year of the Russian Language in 2023 in the CIS was approved. There are more than 150 points in the plan. Special programs will be developed to improve the qualifications of teachers, support gifted children and youth in the field of Russian studies, attract CIS citizens to study at Russian universities, develop librarianship and book publishing.
"This will allow us to become even closer and form a single economic and humanitarian space in Eurasia, ensuring security for everyone who lives on this megacontinent," Mishustin said.