News
The truth about mobilization in Russia: latest news on October 7, 2022, what is happening at the front and training grounds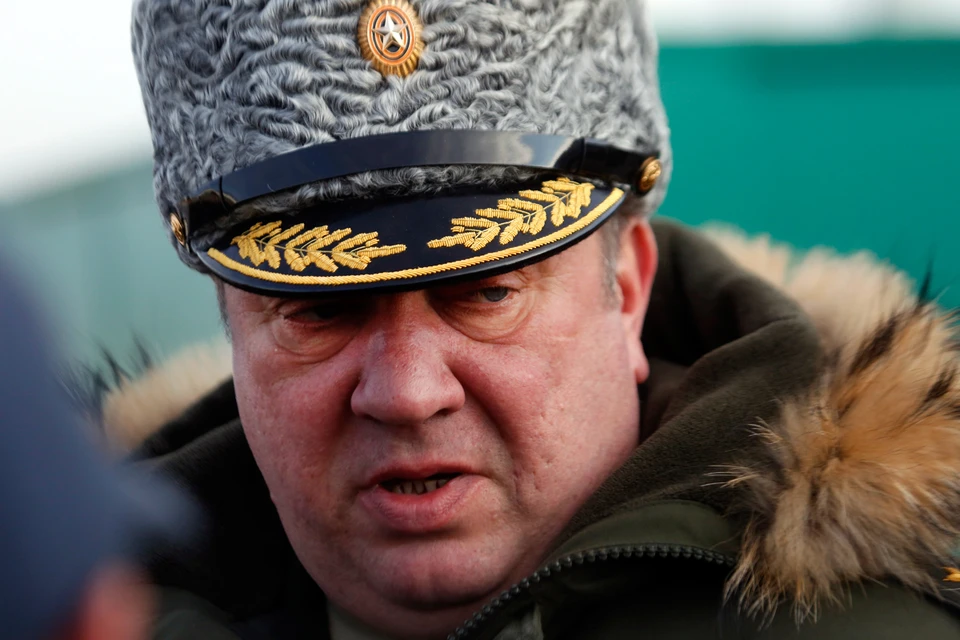 Former commander of the 58th Army, Lieutenant General Andrey Gurulev. Photo: Valery Matytsin / TASS
Partial mobilization is overgrown with rumors: are the videos from the training grounds true, where will the recruits be sent, is there enough provision for safe service, what is the situation at the front? To find out the whole truth and the latest news about the mobilization and listen to the opinion of an expert, go to the Morning Mardan program on Radio "TVNZ" we invited the ex-commander of the 58th Army, Lieutenant General Andrei Gurulev.
WHAT IS HAPPENING ON THE FRONT, LATEST NEWS
– Andrei Viktorovich, how is the situation at the front?
– The troops, which are now at the forefront, are extremely difficult for them. The enemy has prepared serious formations and units. Look at how we are working now in the Kherson direction, in the Krivorozhsky direction. There are very serious fights going on. The enemy is being severely destroyed there, they are holding him, and they are holding him well. But there are issues that we have not resolved – this is countering the enemy's satellite constellation, precision-guided weapons that are being guided …
– But our new weapon is effective?
– Komikaze drones "Gerani" give a good result. But we must understand that modern weapons are not used alone. Only a set of measures for the use of all weapons that are available gives the final result and minimizes losses.
THE TRUTH ABOUT MOBILIZATION IN RUSSIA
– What about mobilization?
– Well, they gathered people in our suburbs. They are trying to dress them, put them on, and with the help of the government of Moscow and the Moscow region. But the equipment on which they must work is located somewhere in the area beyond Krasnoyarsk, where the central base of the tank reserve is. And while all this will come from there, it will be 20 days, no less. And our warehouses with property turned out to be in that direction. But in any case, no one undressed, barefoot, without equipment and without weapons will go to war. I am far from thinking that all military commissars are bastards. They just didn't understand a lot of things. Today they have delved into these issues.
– The military commissars – delved into, and the commanders at the training grounds?
– Yesterday I talked with Peschanka (this is near Chita). Yes, there are problems, yes, there is something missing. But people have already gone to the firing range, practice shooting, deal with all issues of combat support. That is, they began to learn. But you can conduct combat coordination, for example, in training centers, or you can right on the border. Moreover, we understand that in many border areas today territorial defense units are being formed that will close our border.
– Does everything happen quickly?
– Terms of mobilization of years 70 do not change. Why fast? Many of us have gone through this, starting with Chechnya, Georgia and whatever. In my 58th Army, the 42nd Division was all under contract. They immediately go to replenishment, to combat units – those that are currently performing a combat mission. This will strengthen our battle formations well. And it will give the result we are waiting for.
– What are the deadlines?
– When we form parts, there is a period of 30 days. But it was good when there were storage bases, and there were equipment, and there were controls. But 12 years ago, when the army was reformed (under Minister Serdyukov. – Ed.), they decided that, in principle, units of the reduced staff were not needed. Today, the process is more difficult, but the deadline is, nevertheless, 30 days.
– Shouldn't we adopt the experience of the Ukrainians, which we laughed at a few months ago, like, look at these morons who run around with wooden machine guns?
– In the 30s, Paulus, not yet a field marshal and commander of the 6th Wehrmacht Army, ran around with boxes, depicting tanks. I personally was not laughing, I understood perfectly well that the Ukrainians were preparing a reserve. We do not have enough training centers in the cities. But I would generally start with the NVP. Immediately revise the NVP textbook and introduce it in schools. Today we are talking about the fact that the war is long. Ukrainians are a bargaining chip, and Europe's task is to destroy Russia. And not only in training centers the question. The question is the training of conscript officers. Remember, it took 5 months to train junior lieutenants? Probably should come to this. Sergeant schools prepared for the Great Patriotic War for four months. And only after that they put it into operation.
– Where to conduct combat coordination?
– In places close to the combat area, where there is an opportunity. Or at large training grounds in Transbaikalia – you can stuff so many troops there, I don't want to do it! Oh, are you, it's cold there, how to live? In tents! I lived there in tents. Quite normal with a sensible organization. Pokrovskaya station is not very far away, so that later everything can be loaded and sent to the front.
– And where to find responsible commanders?
– They tell me that there are not enough people. Yes, we have enough! The truth about mobilization: We have normal and talented men who are today in the trenches and around them. And there, at the front. It's probably time to call them by their last names. Today settled down, finally, with the commanders of the groups. We understand who is in the West, we understand that Sergey Vladimirovich Surovikin is working in full, Mikhail Yuryevich Teplinskiy is now working in Kherson. These individuals are already there. They make decisions and are not afraid to be responsible for those decisions.
– And why is there no commander of a special military operation?
– I think that in the near future there will be people who will answer these questions. It's overdue. But let's not rush the time.