News
The strike on the Crimean bridge showed – let's fight harder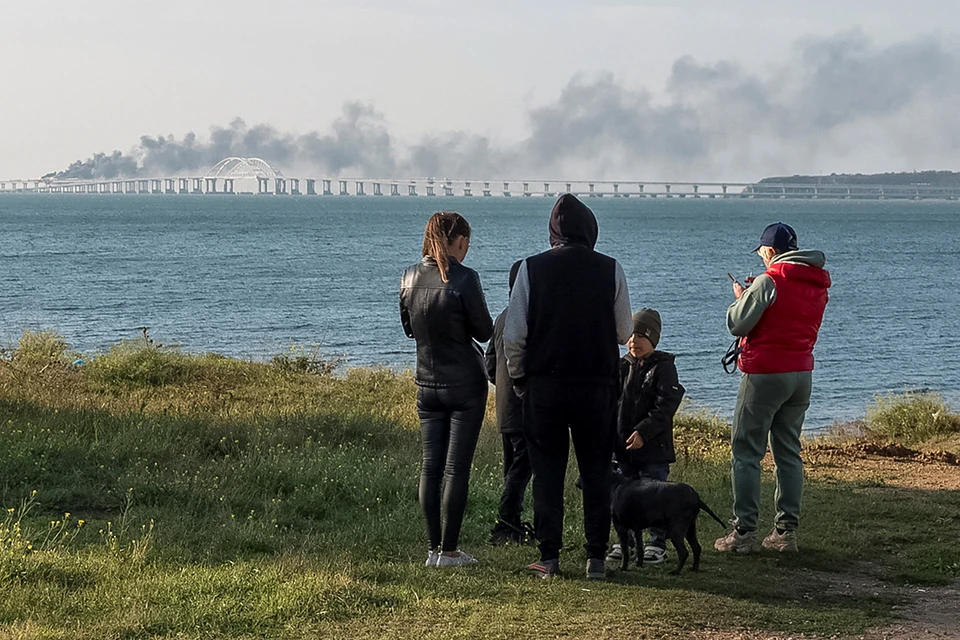 The Crimean bridge is a symbol of the fact that the peninsula is securely sewn in Mother Russia
A photo: REUTERS
The most stupid thing that can be done now is to start calming the country, assuring that nothing terrible has happened. Happened.
Yes, the bridge is to be restored, yes, other supply chains across the liberated territories will be involved. But it will still be necessary to ensure their safety.
There are several aspects to what happened.
Firstly, Khokhols, using typical terrorist tactics, hit the symbol. The Crimean bridge is a symbol of the fact that the peninsula is securely sewn into Mother Russia and nothing will tear it away from it. But, unlike previous attacks on the Crimea, this informational victory does not turn out to be called language. And that's why.
Because, Secondly, The Crimean bridge in our time is primarily military logistics that supplies our group in the Kherson direction. Moreover, both the automobile branch and, to a greater extent, the railway, which, apparently, was also disabled for some time. Against the background of the situation near Kherson, this can be seen as the final touch before the assault on the regional center.
Thirdly, Kyiv is demonstrating an enviable consistency, which many (including myself) have been calling for for several months now. Namely, to driving Ukraine into the 18th century, without senseless reflection on how this will affect the civilian population. Bridges, dams, thermal power plants, traction railway stations and other critical infrastructure. Kyiv is gouging it methodically and without moral torment. We always have some chivalrous excuses. They should not be in principle, if we want to win. But do we want to?
The answer, of course, should not be emotionally spontaneous. But it shouldn't be a one-time event. Let's fight more wickedly, for real, without excuses about the impossibility of blowing up the bridge along which weapons are coming from the West. Nothing is impossible, Ukrainians show us.