News
The stars know how fashionable to warm up: they need old hats, bombers and chic coats like those of Arzamasova, Valeria and Makeeva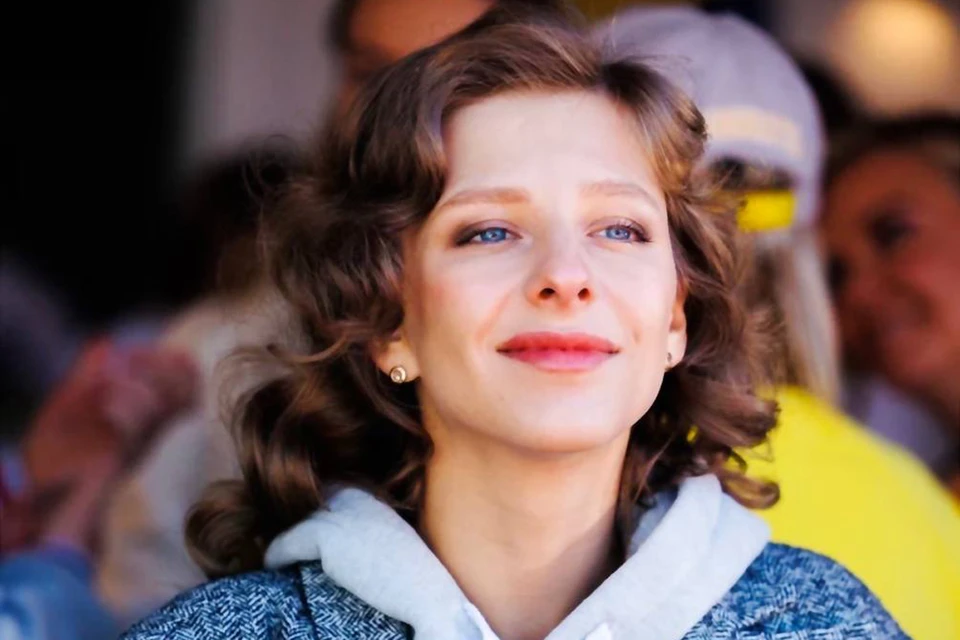 Actress Elizaveta Arzamasova
Autumn has come quickly, as usual, so it's time to warm up. With stylist Anvar Ochilov, we found warm clothes in the wardrobe of our artists that will be in trend in the autumn 2022 – winter 2023 season. We show how not to freeze and be fashionable in different situations and in different outerwear.
Arzamasova and the gray cardinal of the wardrobe
There has been a global trend in the fashion world – designers do not try to surprise, taking simple and well-known wardrobe items as the basis for new collections. For example, a long gray coat is a smart investment in your wardrobe if you decide to update it right now. Since it will never become outdated and will not look strange on the streets of the city. However, in the season from autumn 2022 to spring 2023, it has completely become a trend. Designers advise diluting gray with bright scarlet or pink shades – with a scarf, gloves, beret, shoes or bag. Actress Arzamasova walks her new dress in a dress with pink stripes. A classic of the genre, which is fashionable to wear "both in a feast and in the world."

Arzamasova walking her new clothes
Valeria and plush mood
Fashionistas have long since replaced winter coats made of natural fur with faux fur. The autumn wardrobe is now also full of faux fur inserts – like on the hood of Valeria's jacket. The singer chose a good jacket for walking with her granddaughter Celine. Plush, velvet outerwear is the cutest trend of the season, which is modified into sheepskin jackets in winter. Valeria knows how to dress fashionably and appropriately: look – the star here is in pink not by chance, but because she walks with her granddaughter, who has a lot of things of this color.

Valeria knows how to dress fashionably and appropriately
A photo: Social network
Semenovich and Fyodor's hat
Singer Anna Semenovich here demonstrates two trends at once. The first is a leather leather jacket, in which now you can not only go to the club and shop, but also to the theater. The second is a fedora hat. These are headdresses with a medium-width brim, with a low crown, decorated with a wide matching ribbon, they began to wear two centuries ago. The hat was named in honor of the Russian princess – Fyodor Romazova became the heroine of the play by the French playwright Victorian Sardou "Fedora". According to the plot, the princess, in order to find the murderer of the groom, borrows things from the men's wardrobe – including a felt hat with a "dent" on the crown. And so the "Fedora" took root in the women's wardrobe. Hats always look impressive and will make the image elegant, expensive, noticeable. They can be worn with a leather jacket, with a woolen coat, with a sheepskin coat. Add such a hat to a jacket with jeans, and you are immediately a star – if not the stage, then the fashion for sure.

Anna Semenovich here demonstrates two trends at once
A photo: social network
Ivleeva in a bomber jacket and with ears
Don't be afraid to try on this hit of the season called the bomber jacket. The oversized bomber suits the blogger and TV presenter Anastasia Ivleeva, and also fits dresses, jeans, suits. These jackets are now different – and plain, and embroidered with sequins, and with prints. Previously, they were classified as urban street style: now the dress code is basically gone, unless you are going to an event where it is specifically prescribed. Here, under the jacket, Ivleeva has an alcoholic T-shirt – the star is in a hurry to show it to us, since this thing is now also in the top. A cat hat with ears is cool and appropriate in this look. Of the hats also worn this season: hats, baseball caps, bonnets, panama hats and earflaps made of colored fur, leather and woolen berets and postman caps (a trend from zero).

Anastasia Ivleeva oversized bomber jacket is coming
A photo: social network
Muceniece on the platform
Agata Muceniece successfully raised her leg so that we could see her new boots. Good boots – must take! Shoes this fall are fashionable to wear on the platform, as well as wide heels or buckles. The new collections have many options for beveled and other creative heels. The actress's cape is also normal – a classic of the genre in any place and at any time.

Agata Muceniece successfully raised her leg so that we could see her new boots
A photo: social network
Colored skin Volkova
Black rules the show and remains the base color. But this season, multi-colored bright leather matte things are in fashion. Here, actress Ekaterina Volkova has a very nice leather suit made of thick eco-leather. If the Indian summer returns to us, then it is possible not to freeze in it. And if not, then throw a cloak on top.

Here the actress Ekaterina Volkova has a very nice leather suit
A photo: Social network
Jasmine has a green autumn
Jasmine knows how to find interesting things – her raincoat has a twist, or rather with creative sleeves that made the style fashionable. Designers now love to do weird things with sleeves, and this is always interesting. The color of the singer chose one of the two most fashionable for this fall. To be the most fashionable, you need to choose a rich green color or a bright blue hue like Jasmine. Replacement – marsh and deep blue.

Jasmine has a green autumn
A photo: social network
Makeeva in a quilted shirt
Since the beginning of the pandemic, quilted items have lingered in the wardrobe for at least another year. This season, the trend is such shirt jackets, like the actress Anastasia Makeeva. This classic model goes with any outfit. A godsend for women who like to get by with one outerwear for late autumn – you can wear it for a walk in a tracksuit, and to work with jeans, and to the theater with a dress.

Makeeva in a quilted shirt
A photo: social network
What else not to forget? 5 fall trends
– Extra wide low-rise jeans.
– Knitwear of any texture.
– Colored tights, leggings have returned to the catwalks and to our lives – you can choose both to match the clothes and in contrast.
– Gloves, both long and short, are generally worn under everything.
– Dresses and skirts are now advised to be worn over trousers – that's so warm and fashionable.