News
The speed of scooters is limited, new traffic rules in Russia in 2022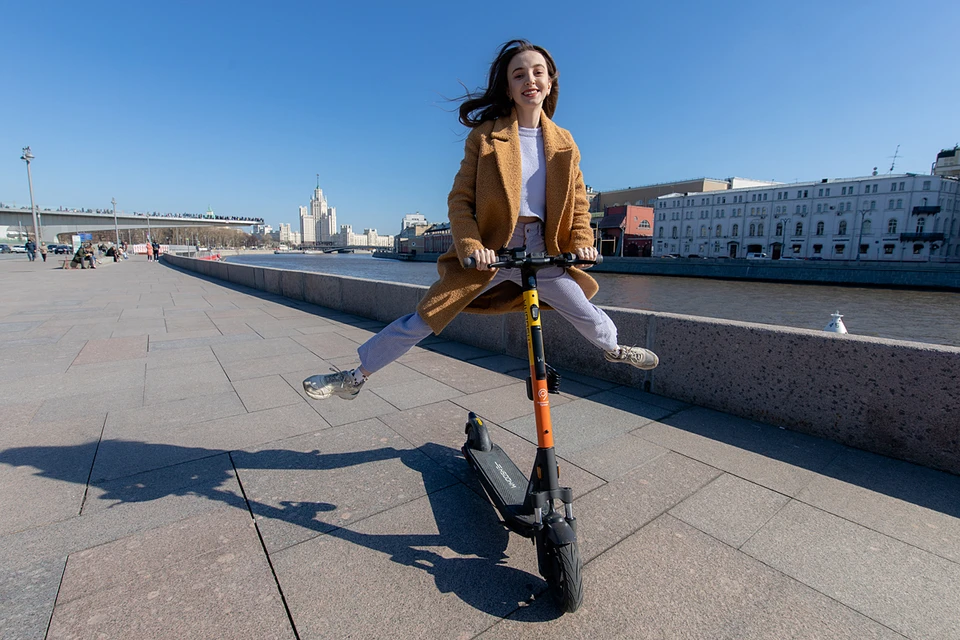 Under the current conditions, it is almost impossible to catch offenders on electric scooters and other segways by the hand.
A photo: Andrey ABRAMOV
Better late than never: the government approved the changes in Traffic Laws, which regulate the ride on electric scooters, gyroscooters, monowheels, etc. Obviously, it was high time to do this. Every year there are more and more of these dangerous toys on the roads. As well as tragedies with their participation. The other day, for example, near my house, the "driver" of an electric scooter knocked down a child on the sidewalk. The baby has a broken arm, a scooter and a trace has caught a cold.
So, what law is now written for scooters and their comrades?
New traffic rules in Russia in 2022 for scooters and not only
– Electric scooters, electric skateboards, gyroscooters, segways, unicycles and other similar devices have received a special status – individual mobility aids (SIMs). Ordinary scooters and roller skates were not included in the list.
– You can move on them at a speed of no more than 25 km / h.
– The mass of the SIM, which is allowed to be driven on sidewalks, bicycle and pedestrian paths, should not exceed 35 kg.
– On electric scooters of any weight, it is allowed to ride on the right edge of the carriageway. But the "driver" must be at least 14 years old.
– The movement of electric scooters and other SIMs will be regulated by special road signs. They are still in development. We are talking about the permission, restriction or prohibition of movement on such transport in certain zones.
– Pedestrians have priority. That is, now the scooter does not have the right to honk in the back of the people walking in front, so that they part and let them pass.
– To cross the road at a pedestrian crossing, the "driver" of the SIM must dismount.
– A scooter or other device moving on the road must have a braking system and white and red headlights.
– Driving, stopping and parking SIMs on guide islands and safety islands is prohibited.
QUESTIONS EDGE
Who will control?
And now the most important thing. Who and how will monitor compliance with all these rules?
Auto lawyer Dmitry Slavnov told KP.RU that under the current conditions, it is almost impossible to catch offenders on electric scooters and other segways by the hand. Therefore, everyone involved in the new law should accelerate in order to enter the next season with new rules.
SCOOTER SPEED IS ORGANIC
– The speed will be regulated when the means of individual mobility will be registered or equipped with special chips, – says Dmitry Slavnov. – Or those funds that already have a speed-limiting chip will be registered. Or they will be regulated by the GLONASS system (satellite navigation system, – Ed.).
PENALTIES
– Penalties are not provided yet, – says Slavnov. – There is no article of the law, where we are talking about speeding. Yes, the Code of Administrative Offenses has article 12.9 part 2, which refers to speeding by 20-40 km. But is it possible to apply it to an electric scooter, if today we don't even have an open category for drivers of such vehicles? Therefore, according to the new rules, a new article is needed.
However, according to the expert, the very appearance of such a government decree is already a big step forward. The problem is acute. And it's almost mid-autumn outside, the "scooter season" is over. So let's hope that by next spring the chaotic movement of electric scooters and other things will become orderly and the government will figure out who will monitor the implementation of the new law and how reckless drivers will be fined.
WHAT ELSE?
– The Decree approved two new road signs. One of them indicates charging for electric vehicles, and the second informs about the ban on buses.
– Signs for paid parking and parking for the disabled will have a new look. In the first case, the image of coins will be added to the traditional letter P. In the second, a stylized wheelchair user will appear next to this letter.
– Visual separation of paid and free parking zones. From now on, paid parking zones will be marked with blue lines, and free parking zones will be marked with white lines.