News
The son of the head of Crimea was drafted into the army as part of partial mobilization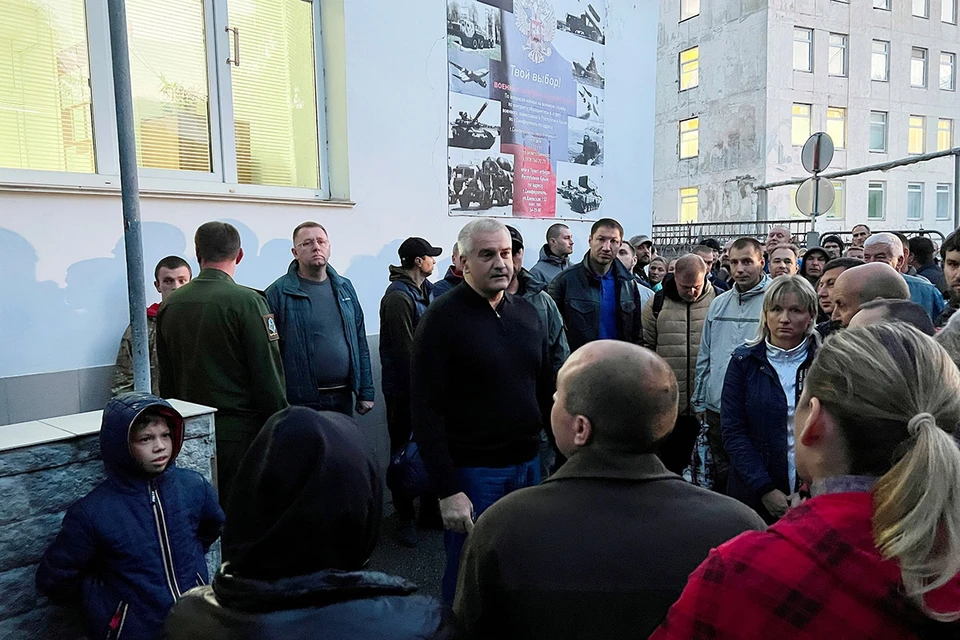 Aksyonov met with the mobilized residents of the Crimea, as well as their relatives at the assembly point in Simferopol, thanking all those who arrived for their civil position
A photo: Personal page of the hero of the publication in the social network
The head of the Crimea, Sergei Aksyonov, said that his son was drafted into the army as part of a partial mobilization, noting that he had already left for the location of the military unit.
"The law is the same for everyone. Today my son was called up and has already left for the unit on the territory of the unit," the head of the republic said on Friday, September 23.
Aksenov also said that he was proud of his son, who said that he could not just stay away from what was happening and intended to pay his debt to his homeland, despite the fact that he had previously served in the army. "Today he was seen off from the Simferopol military registration and enlistment office, like other conscripts," he added.
Recall, September 23, Aksenov met with mobilized residents of Crimea, as well as their relatives at the assembly point in Simferopol, thanking all those who arrived for their civil position, as well as the courage that they showed in a difficult time for the country. The head of the republic also promised to provide the necessary assistance to families and loved ones.
In addition, Aksenov announced his plans for the coming Monday, September 26, to visit Sevastopol and "meet with the personnel, assess the conditions in which our guys are, as well as their equipment."