News
The sea, factories and a quarter of Ukraine's income: What will Russia get with the accession of Donbass, Zaporozhye and Kherson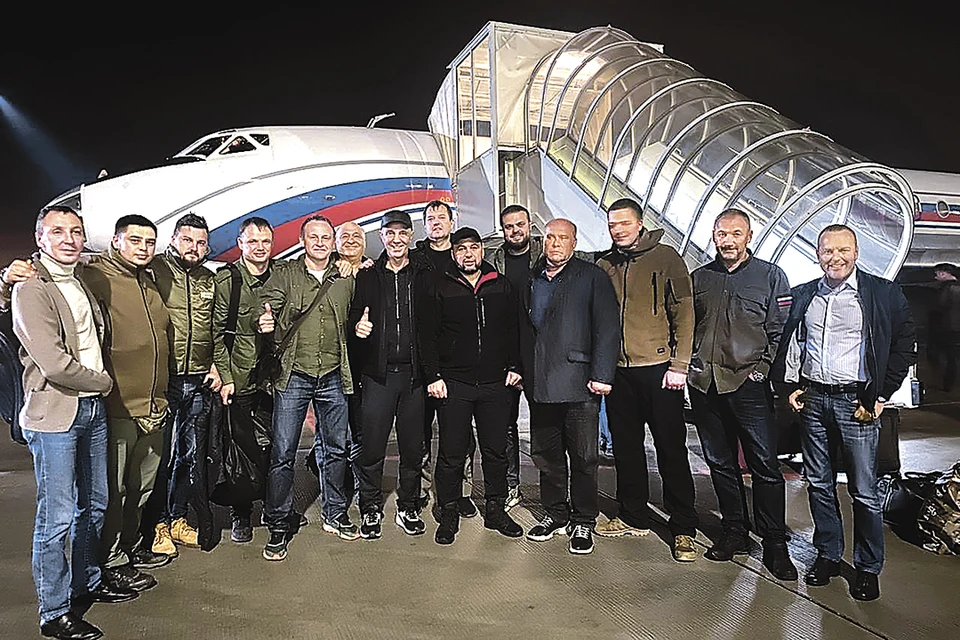 The leaders of all four annexed territories have already arrived in Moscow to sign the treaty. Denis Pushilin, Evgeny Balitsky and Vladimir Saldo arrived on a special flight. The head of the LPR, Leonid Pasechnik, traveled by car. Photo: Kirill STREMOUSOV/TASS
But what are these territories? How rich and who lives on them? Will they be able to feed themselves or will we have an additional subsidized burden? We talked about this with the publicist Konstantin Dvinsky.
WHOSE LAND
– Let's immediately dot the "i". So where did this land come from?
– Kherson and Zaporozhye were founded under Catherine the Great. Donbass – in the 60s of the XIX century by the British industrialist John Hughes. And all these territories became and developed exclusively within the framework of the Russian Empire. Before that, they were a half-empty Wild Field – the border between Russia and the Crimean Khanate. But Catherine eventually annexed Crimea along with these lands.
The question arose of the settlement of these lands. Because they were devastated by endless wars that lasted for centuries, probably from the XV. And the mass resettlement of subjects of the Russian Empire from the central provinces began. The local population still remained there, but very few – several hundred thousand. And several million have moved. Therefore, from an ethnic point of view, the people who live in these territories are absolutely no different from us.

PORTS
– If you look at the map of the future Russia, it is striking that the Sea of ​​Azov is becoming our inland.
– Yes, along with two important ports – Mariupol and Berdyansk. Moreover, Mariupol has every opportunity to conduct international trade. It almost does not freeze in winter, unlike Rostov. And the export of grain is very active in winter. Companies exporting grain are forced to haul it to Novorossiysk and ship it from there by sea. This is a huge hook, cost. And here everything will go much faster.
– Well, Mariupol still needs to be restored.
– And the port there was practically not affected by the hostilities. Plus, there is a container terminal there, which also reduces the cost of logistics. It is cheaper to transport a truck from Mariupol to Moscow than from the same Novorossiysk.
ALL-RUSSIAN RESORT
– What else is interesting about the Sea of ​​Azov?
– Development of domestic tourism. We have a categorical shortage of seaside resorts. There is Crimea and Sochi, where everything is on top of each other and prices are going through the roof, there is Dagestan, which has just begun to develop as a tourist destination. But this is not enough for such a huge cold country like ours.
– And on Azov right Dubai?
– Well, not Dubai, of course, but the potential is very underestimated. Under Ukraine, this zone simply degraded. Although all the same, there was a flow there – Ukrainians, Belarusians, and a few of ours were driving near Berdyansk. Everything was cheap, although the price was the quality. And if you invest money there now, build hotels, take care of the beaches, then this will be up to two million tourists per season. If, when everything calms down, the Mariupol airport is restored, then there will be no problems with logistics.
LAND ROAD AND WATER FOR CRIMEA
– What else I see on the map is a land road to the Crimea from big Russia.
– Yes, we are getting a strategic corridor to the Crimea. Of course, after the launch of the Crimean bridge, the acute problem with the supply there disappeared. An energy bridge from the Krasnodar Territory was also built. But now there will be an alternative to the bridge – logistics from the Crimea to Central Russia is becoming very cheap. Along the route through the Zaporozhye region, through Donetsk, a large flow of transport will go – both passenger and freight.
– And Kherson is also water from the Dnieper, this is the Crimean Canal.
– Yes, this is an important point. Crimea will have no more problems with water. Can you imagine what kind of incentive it is for the development of agriculture there?

Map of the annexed territories.
A photo: Alexey STEFANOV
FRUIT PARADISE
– Speaking of agriculture. Kherson and Zaporozhye are the same golden land, giving 2 crops a year.
– Not that they are famous for their agriculture, but there has always been a powerful potential for its development. The land is certainly fertile, the yield is high. But under Ukraine, apart from grain and sunflowers, nothing was developed there, because they can be sold abroad and earn money, not like on cucumbers and tomatoes.
I am a supporter of the fact that it is necessary not to export the same wheat and seeds, but to process and export ready-made flour and butter. Look at Turkey – it doesn't make anything from our wheat and then sells it all over the world. So we need to build processing plants there.
– And Kherson watermelons? And the best Melitopol sweet cherry in the world?
– Of course! Also fruits and vegetables, with which we have big problems in the off-season. From March to June we import them from Turkey, Egypt, Israel. But if we establish a storage system, then with the receipt of new territories, if we do not provide ourselves to the end, then we will decently replace southern imports.
FACTORIES AND MINES
– It's clear with the Sea of ​​\u200b\u200bAzov. And what about the Donbass? This is an industrial zone, which gave a quarter of all income in Ukraine.
– 23% of exports, to be exact, were provided by Donbass. And its share in GDP in 2013 was 17%. That is, every sixth dollar earned by Ukraine then fell on the Donbass.
– Due to coal?
– Here is the problem with coal – it is mined in mines, and it is expensive. Let Donbass retain its status as a region of mining glory. But it's more of a story.
– Then metallurgy?
– Today, of course, many factories have been stopped there. Donbass metal can be in demand primarily for the restoration of Donbass itself and for other territories too. I think he will be able to cover these needs.
– And maybe for export?
– Let's be honest, hardly anyone will now openly trade with Donbass. Maybe Donetsk and Luhansk metallurgists will be able to compete in our domestic market. But we also have many of our own metallurgical enterprises – Cherepovets, Chelyabinsk, Lipetsk …
– And then what can be distinguished in the Donbass today?
– Scientific and industrial potential. For example, the Yasinovatsky machine-building plant produces unique mining machines. Only three enterprises in the world make such ones: one in the USA, one in Germany, and now in Yasinovataya. This is a very cool plant, with its own engineering school and technologies. These products will find their application both in the domestic market and in some external markets, even in Iran.
THE PAYMENTS WILL BE LIKE IN THE URALS
Let's talk about people. There is no fear that they will sit on our necks, dangle their legs and live on subsidies from Moscow. Why work?
– Well, there are all hard-working people, if they are occupied with something. If we have freeloaders, it is only because there is no work. You just need to restart the economy of these regions, then a huge number of enterprises will find a new life. This means that the service sector will revive, money will begin to spin. Believe me, there will be more jobs there than able-bodied citizens.
– Maybe the salaries will be high?
– By Russian standards – yes. Of course, not at the level of Moscow, but at the level of the Urals – for sure.
So you don't have to feed them?
– If there are good managers, then everything will be fine. They are able to support themselves. Donbass can definitely be a donor region, as it was in Ukraine.
THE EARTH WILL REMAIN FOR AGES
– Will we be able to digest four regions at once? And what will it be like for people to live there?
– And look at the Crimea – how many people moved there. The population of the peninsula is growing. If it were bad there, no one would move there, would not buy houses there. So it's okay there. Yes, there were problems with banks, with communications, but this can be overcome.
– In what way is it "surmountable"?
– It is impossible to tremble forever under the sanctions. They are either canceled, or bypassed, or one day they step over their fear. The same banks are no longer afraid to enter such regions – Promsvyazbank operates in the DPR, the Crimean Bank RNKB joined VTB. They will also work in Kherson and Zaporozhye regions. There will also be a system of fast payments.
As for mobile communications, there is the same "Phoenix" in the DPR. By the way, his services were very inexpensive.
– Will they impose new sanctions on us? Or is there nothing?
– They don't have much left. They can turn off the last banks from SWIFT. They can refuse our gas, but they will only make things worse for themselves. Their last trump card is to impose secondary sanctions against companies from China, Turkey, India that work with ours. This will complicate our trade.
But the world is no longer unipolar. You can always find a way out.
– It's worth it?
– Those territories that we now annex will remain with us for centuries. And very soon, by historical standards, few people will remember the sanctions, they will remember the great achievements that have occurred in our generation.