News
the Russians kept our defenders in solitary confinement because they were afraid of them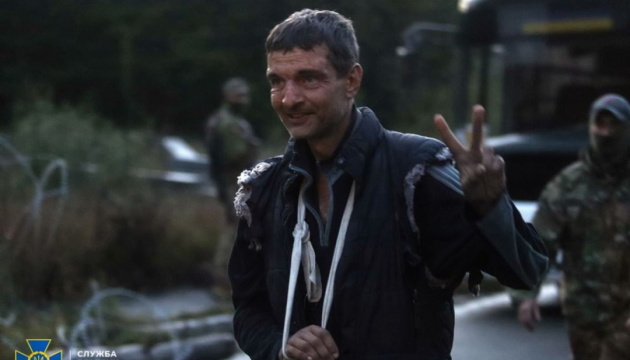 Ukrainian Parliament Commissioner for Human Rights Dmitry Lubinets said that the Russians kept Ukrainian defenders in solitary confinement because they were afraid of them.
He stated this on the air of Ukrainian TV channels, answering questions, an Ukrinform correspondent reports.
"Yes, they (Ukrainian defenders – ed.) were afraid because they are symbols. That is, on the one hand, they (Russians – ed.) understood that they (the Ukrainian military – ed.) – a symbol of courage for Ukraine, – the defenders of Mariupol, who, according to all military canons, should have surrendered long ago, – but they held on, "the official said.
According to him, the Russians cannot understand how they can behave like this, how these Ukrainian military behaved.
And they (Russians – ed.) immediately understand that they (the Ukrainian military – ed.) – now a symbol of the struggle of the entire Ukrainian people, (they think that – ed.), them (our citizens – ed.) needs to be broken mentally – not even physically. Therefore, both torture and physical violence were used against the guys, and we are seeing this en masse," he specified.
As Lubinets noted, when the Russians saw that this did not work on our military, they tried to put them in solitary confinement and simply create conditions for them to make people go crazy.
Separately, he, speaking about the exchange that took place on Wednesday, said that emotions then overwhelmed everyone.
"When the guys were talking yesterday about the situation at the front, I even took out my phone (opened – ed.) deepstate (DeepStateMAP website, map of the war in Ukraine – ed.), and showed them. And they even went there in each region, asked the question, who is in command, and where is Azov now, how many of them are there, and the like," Lubinets informed.
As reported, on September 21, as a result of the exchange, it was possible to return from the Russian captivity more than 200 Ukrainian defenders, including 124 officers, as well as 10 foreigners. Viktor Medvedchuk, suspected of treason against Ukraine, and 55 other Russian military were returned to the Russian side.