News
The Russians can give pension savings. But only in a "difficult situation"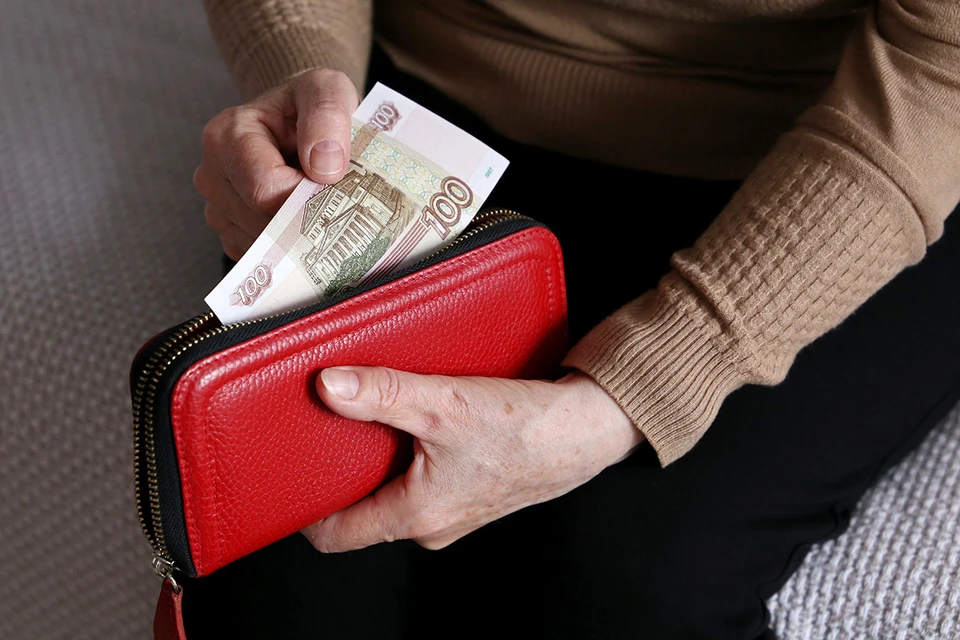 The Ministry of Finance is ready to give pension savings to citizens in case of "difficult life situations." These are the same savings that we have been frozen since 2014.
A photo: Shutterstock
The Ministry of Finance is ready to give pension savings to citizens in case of "difficult life situations." These are the same savings that we have been frozen since 2014.
Deputy Finance Minister Alexei Moiseev told reporters that the department is preparing a list of situations in which people will have the right to independently dispose of these pension savings, which are now not available to them until they retire.
– This money is virtually without any real opportunity for a citizen to do something with them, except to transfer from fund to fund, – the official said on the sidelines of the forum "Banks of Russia – XXI century" in Kazan. – If a person has a difficult life situation, he has no time for plans for what will happen in 20 years, he needs to spend today on treatment, some kind of thing.
In general, the Ministry of Finance realized that a "desperate situation", when "these 150-200 thousand there" will be very needed, a Russian can happen much earlier than a pension.
For those who are confused in our numerous pension reforms, transformations and freezes, and do not understand what we are talking about here, here is a brief background on the issue.
What savings are we talking about?
Russians born in 1967 and younger have them. There was a period when the authorities considered that deductions for a future pension (they are made by the employer for us to the Pension Fund) should consist of two parts – insurance and funded. The amount of insurance contributions affects the number of pension points, on the basis of which the pension is then calculated. It is possible to somehow increase the insurance part of the pension, except by working longer and, up to a certain ceiling, for a larger salary. And not agreeing to "money in an envelope", from which insurance premiums are not paid and pension points are not accrued. The funded part was supposed to be invested and thus increased (if possible). Citizens had a choice between a state management company and private pension funds.
In 2014, the pension savings shop was turned down. All contributions that the employer transfers for the employee to the pension fund began to be credited to the insurance part of the pension. Retirement savings have been frozen.
But this does not mean that these savings themselves were taken away from citizens in general. They lie where they lay – in a state money box or a non-state pension fund. And sometimes even bring some income. To some extent, they can be disposed of – no more than once a year, transferred to another fund or management company. But since 2014, new money has not been received on account of the funded part of the pension.
Once again, for clarity: those who were born in 1967 and younger and began their official labor activity no later than 2014 have pension savings. You will see this money when you retire. If the amount is small, it can be received at a time. If significant, it will form a monthly supplement to the insurance pension. The most characteristic amount that was actually "accumulated" during the existence of the system with the funded part of the pension is those 150-200 thousand rubles that Aleksey Moiseev mentioned.
Why change now?
Our financial authorities have long dreamed of inducing citizens to somehow save up for their future pension – in addition to the existing insurance system. But the motives for playing such games with the state are now minimal. The ability to do something with at least the existing pension savings – which in the current situation most people do not remember at all – could somehow change the situation.
At the end of the summer, the government seemed to be discussing the idea of ​​allowing Russians to "privatize" their pension savings. (https://www.kp.ru/daily/27442/4645129/) Now pension money is, as it were, the property of the pension fund where it is kept. He decides for you where to invest them. "Privatization" would give the citizen more opportunities to participate in this process – for example, to choose from different investment packages with different strategies. However, these are expert interpretations. Official clarifications regarding the "privatization" of pension savings have not been received. But now, as follows from the words of Alexei Moiseev, the Ministry of Finance decided to take a slightly different path – it is preparing a list of specific situations when this money can be used before retirement.
What kind of "difficult situations" can we talk about?
Their list is still being developed. Here is what the same Deputy Minister of Finance explained in this regard:
– In principle, it (the list of "difficult life situations" – Ed.) is in terms of mortgages … Whether there will be the same list, I can't say now, but these will be some certain life situations, so that after all there won't be situations like in life insurance in the early 2000s, when all these situations were invented and received this money and received tax benefits in this way. On the one hand, we want to give a comfortable list, and on the other hand, so that it is clearly confirmed, so that there are no schematizations.
Regarding mortgages, there is indeed a list of "difficult life situations" established by law, when you can get "mortgage holidays": deferral or reduction of payments for a period of six months. This, in particular, illness for more than two months, loss of work, a sharp decrease in income, disability, an increase in the number of dependents.
And the last thing – so far we are talking only about the words of the Deputy Minister about the plans of the department to prepare a certain document. Which does not always mean that this is exactly what will happen.