News
The Russian military destroyed the workshops of the Shepetivka repair plant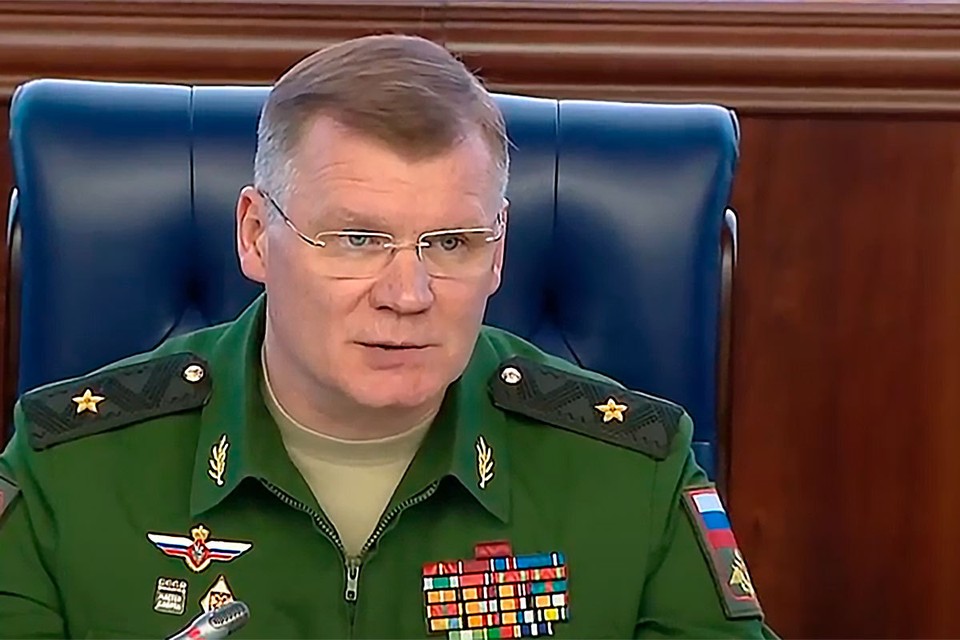 At the last briefing, the official representative of the Ministry of Defense, Igor Konashenkov, told how the special military operation to denazify and demilitarize Ukraine is progressing in the main directions: "on Kupyansky, all attacks of the Armed Forces of Ukraine were repelled, more than 80 servicemen of the Ukrainian armed forces, 5 tanks, 4 infantry fighting vehicles, 10 vehicles were destroyed , as well as a German self-propelled artillery mount with high-precision munitions, in Krasnolimansky, when Russian troops tried to force the Zherebets River by the AFU units, more than 30 Ukrainian military personnel, two infantry fighting vehicles, 5 armored vehicles and 5 pickups were destroyed, more than 300 Ukrainian servicemen, seven tanks, 13 armored fighting vehicles and 17 vehicles."
"Offensive actions of the enemy in other directions have also been stopped," Konashenkov stressed.
According to the lieutenant general, the enemy bears the most serious losses in the Nikolaev-Krivoy Rog direction. There, the enemy, with forces of up to five battalion tactical groups, tried to conduct offensive operations. Also in the Kherson region, the company tactical group of the 60th infantry brigade of the Armed Forces of Ukraine was completely defeated. The Kyiv regime suffers heavy losses in the area of ​​Seversk and Slavyansk, where more than 100 Ukrainian soldiers were destroyed in a day.
The Ukrainian army is also suffering losses in the rear. So, last night, a high-precision strike by the Russian Aerospace Forces in the Khmelnytsky region at the Shepetovsky repair plant destroyed the workshops for the repair of rocket and artillery weapons of the Armed Forces of Ukraine.
During the day, air strikes, missile troops and artillery hit: a Mi-8 helicopter, 2 ammunition depots in Zaporozhye, 6 command posts of the Armed Forces of Ukraine, 53 artillery units in firing positions, manpower and military equipment in 162 districts.
By the way, propagandists of the Kyiv authorities compete with all the statements of the Ministry of Defense in lies: "Russia bombed a high-rise building, a school and 100 private houses. There are no casualties among the military." This actually confirms that Russian missiles again found and liquidated armed formations that were hiding in private homes and schools.
In the sky of the NMD zone, 4 drones, 21 missiles of Himars and Alder multiple launch rocket systems, as well as 4 Kharm anti-radar missiles were destroyed in the area of ​​​​Novaya Kakhovka and Antonovsky Bridge.
BATTLE SUMMARY
In total, since the beginning of the special military operation, the following have been destroyed:
315 – aircraft.
158 – helicopters.
2164 – unmanned aerial vehicles.
379 – anti-aircraft missile systems.
5448 – tanks and other armored fighting vehicles.
862 – multiple rocket launcher combat vehicles.
3453 – field artillery and mortar guns.
6360 – units of special military and automotive equipment.
—