News
The Russian Defense Ministry will open a new Suvorov military school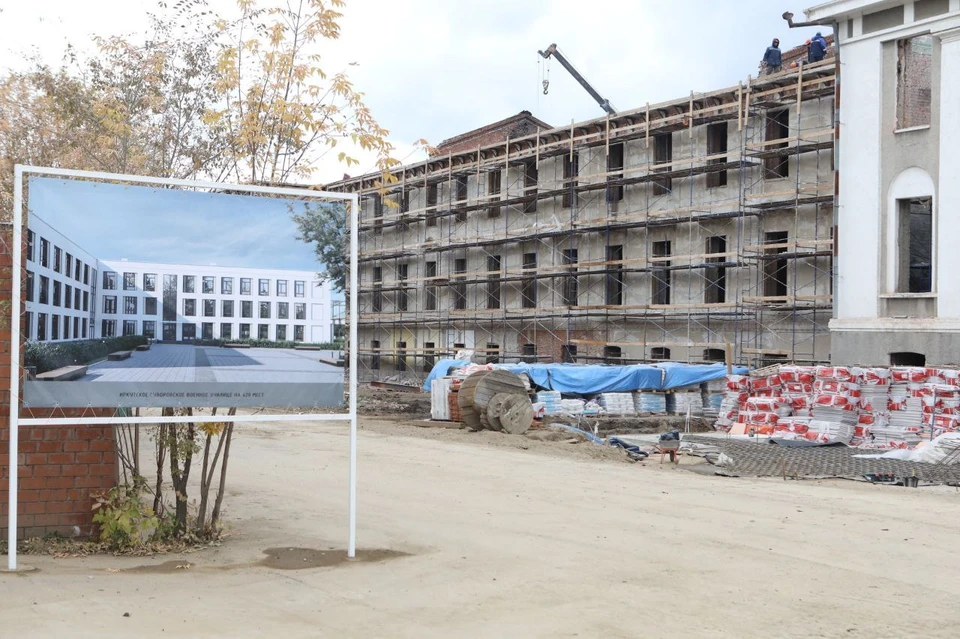 A photo: Ministry of Defense of the Russian Federation
In Irkutsk, specialists from the Military Construction Complex of the Russian Ministry of Defense are restoring a cultural heritage site around the clock, which, after its large-scale reconstruction, will become the Main Building of the new Suvorov Military School under construction in Irkutsk.
"The historical building, built in 1912, originally housed a military gymnasium, later cadets of the Air Force Aviation Engineering School. The new Suvorov Military School will be designed for 420 students and will open by September 2023," the Russian Defense Ministry said.

A photo: Ministry of Defense of the Russian Federation
Now the builders are strengthening the historical facades and walls.
At the second stage, a swimming pool and a sports complex with a universal playground for playing football, volleyball, handball, and basketball will be built. An ice field will be created especially for the Irkutsk Suvorovites.