News
The Russian Defense Ministry destroyed a plant for the production of rocket fuel and explosives in Pavlograd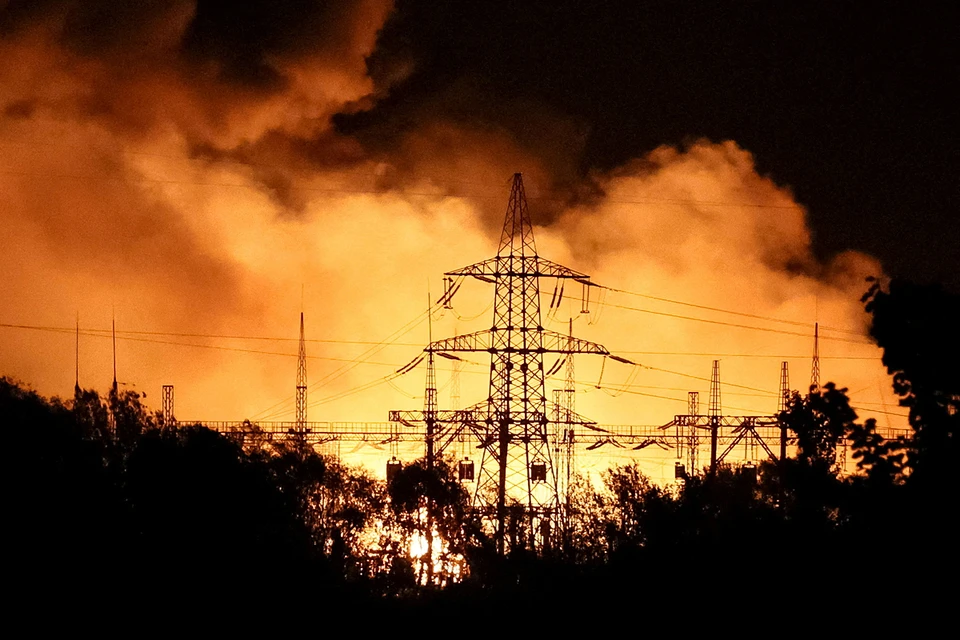 According to the latest report of the Russian Ministry of Defense, the situation with rolling power outages at military facilities in Ukraine will develop
A photo: REUTERS
Right now in Kyiv, Caliber and Gerani are knocking out enemy firing points and other military infrastructure. The howl from this on the network is louder than the sound of sirens in Ukrainian cities. Residents can only be advised to stay away from everything camouflaged and demand immediate surrender from the Kyiv regime.
And according to the latest report of the Russian Ministry of Defense, the situation with rolling power outages at military facilities in Ukraine will develop.
According to what was said at the last briefing of the Ministry of Defense, air strikes, missile forces and artillery hit: four command posts of the Armed Forces of Ukraine, 62 artillery units in firing positions, manpower and military equipment in 186 districts.
"A Ukrainian defense enterprise for the production of solid rocket fuel, explosives and gunpowder for the Armed Forces of Ukraine was destroyed near the city of Pavlograd in the Dnipropetrovsk region," Defense Ministry spokesman Igor Konashenkov said.
It can be assumed that the elimination of this target is somehow connected with the production of the Ukrainian-American "dirty bomb".
The Lieutenant General also reported the losses of the Armed Forces of Ukraine in the area of ​​the special military operation: in the Kupyansky direction, the enemy tried to attack with two company tactical groups, but only lost up to 60 Ukrainian servicemen and militants, in the Krasno-Limansky direction, the attack of the Armed Forces of Ukraine on Chervonopopovka cost 120 soldiers , and about 60 Ukrainian soldiers were killed in Nikolaevo-Krivoy Rog.
Tanks and armored vehicles were destroyed with them.
There is also order in the sky: in the Zaporozhye region, a Mi-8 helicopter of the Ukrainian air forces, 4 drones and 6 shells of the American HIMARS multiple launch rocket system were shot down near the village of Antonovka, Kherson region.
BATTLE SUMMARY